Pacific Car and Foundry
Renton, WA
1905-Current

This page updated on 12-22-2015.

Pacific Car and Foundry World War Two / WWII Production Numbers / Statistics: (926) M4A1 Sherman Tanks, (2) T-28 Super Heavy Tanks, and ( 1,327 ) M26 and M26A1 "Dragon Wagon" Tank Transporter Tractors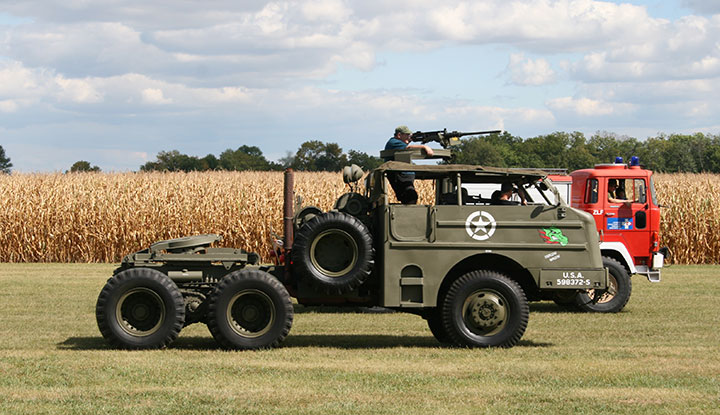 This is the unarmored M26A1 of which there were about 663 of these made. Production was split almost evenly between the armored M26 and unarmored M26A1 version. Although Pacific Car and Foundry was based in Renton, WA, this example here was no doubt built in Billings, MT. Due to the Seattle area including Renton being declared a critical manpower area in 1943 this product was not considered important enough to be produced there and "Dragon Wagon" production was moved to Billings. The workers in the Renton plant probably ended up in the Boeing plant a few blocks away building B-29As.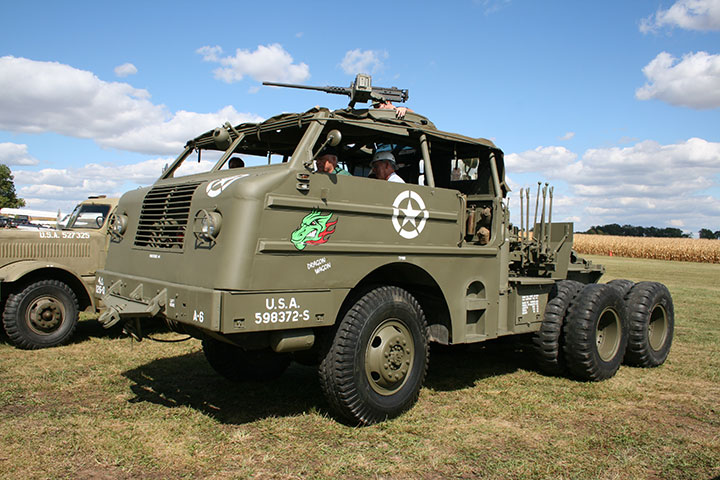 This was seen at the 2013 MVPA Rally at the Ropkey Armor Museum in September of 2013. Luckily I was able to see and hear it drive around the grounds several times over the weekend.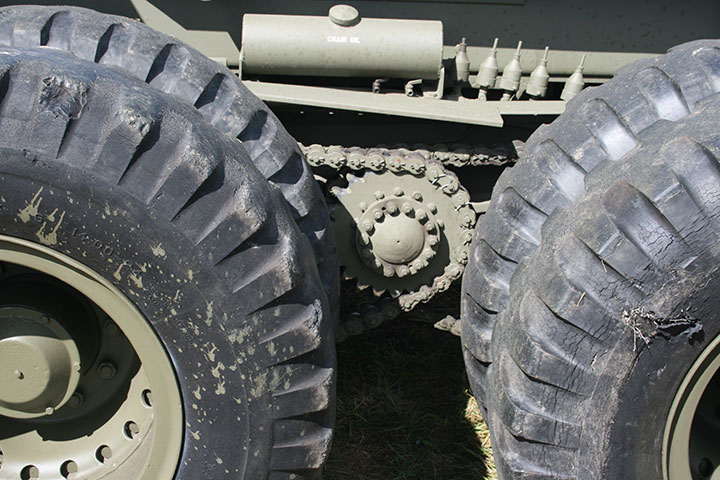 The rear wheel are driving by chains driving off the rear axle.

Pacific Car and Foundry also built 926 Sherman tanks.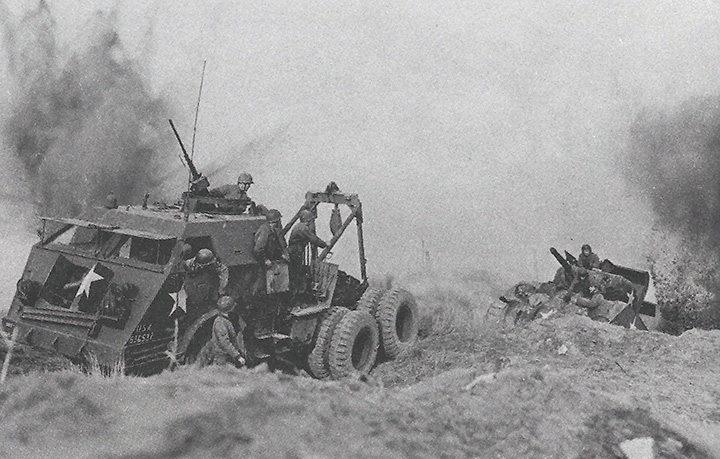 This photo from the Second World War shows a Pacar M26 hooking up to an M4 Sherman tank. It would appear this is a staged event because if there was incoming artillery fire as shown the soldiers would not be standing outside there vehicles. But it is a great photo of the M26.
Post WWII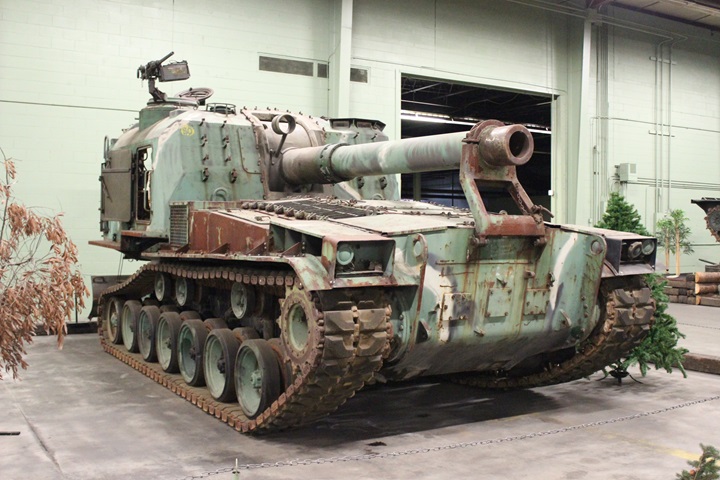 Pacific Car and Foundry built M55 8 inch self propelled howitzers in the 1950s. This one is on display at the AAF Tank Museum in Danville, VA. Author's Photo added 12-22-2015.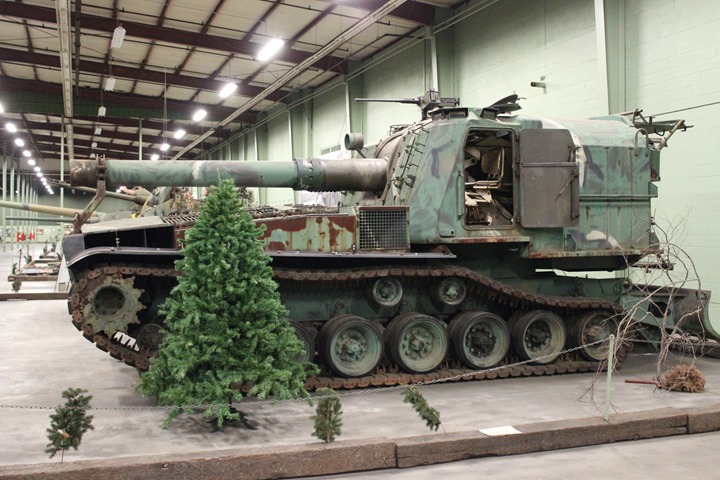 Author's Photo added 12-22-2015.