Ford Overview Ford Victory Pictorial Ford WWII Production Database Ford M4A3 Sherman Tank Photos
Ford Highland Park Tank Plant
Highland Park, MI
1910-Current
This page update 2-1-2017.
The Ford Highland Park Plant that introduced the world to automobile mass production still exists. Not all of it still stands, but enough of it exists to make a visitor realize how big it once was. It was massive!
Automotive production moved to the River Rouge in the late 1920s. Then Highland Park produced automotive trim. During WWII the plant used its skill in automotive trim to make squad tents for the US Army.

Highland Park allocated 789,624 square feet of floor space for the production of the M4A3(75) Sherman tank and the M10A1 Wolverine tank destroyer.
Highland Park World War Two Production Statistics: (1,690) M4A3 Tanks, (1,038) M10A1 Tank Destroyers, (1,202) Gun Directors, (9,498) Squad Tents, (19,985) M34 and M34A1 Gun Mounts for Sherman Tanks, Parts for P&W R-2800 aircraft engines built at Ford River Rouge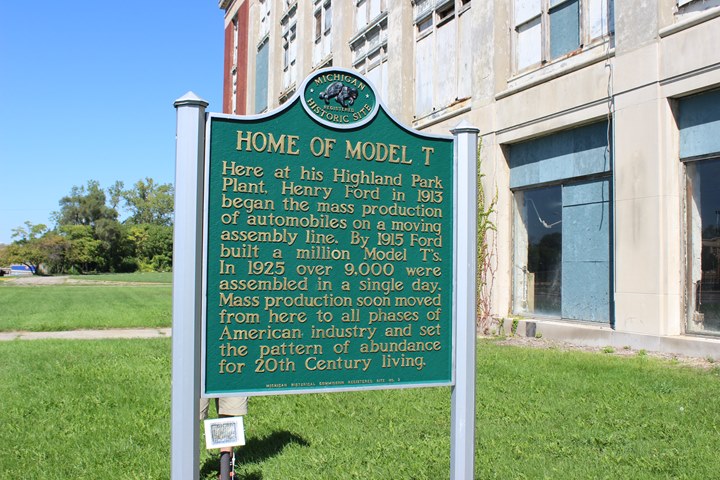 The Ford Motor Car Company began production of the Model T in this plant in 1910. It was not until October 7, 1913 that the moving assembly line was introduced. It was the first manufacturer in the world to have one; and at the time was the largest manufacturing facility in the world. Use of the moving assembly line cut the price of a Model T in half.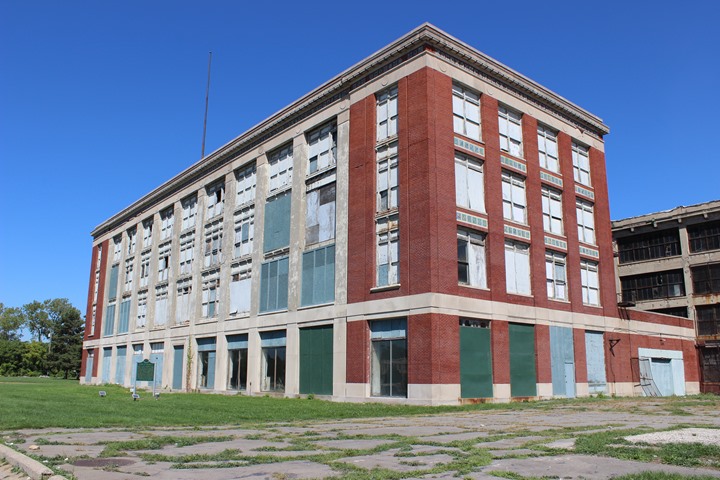 This is the former administration building. This building faces Woodward Avenue, one of the main streets in the Detroit area.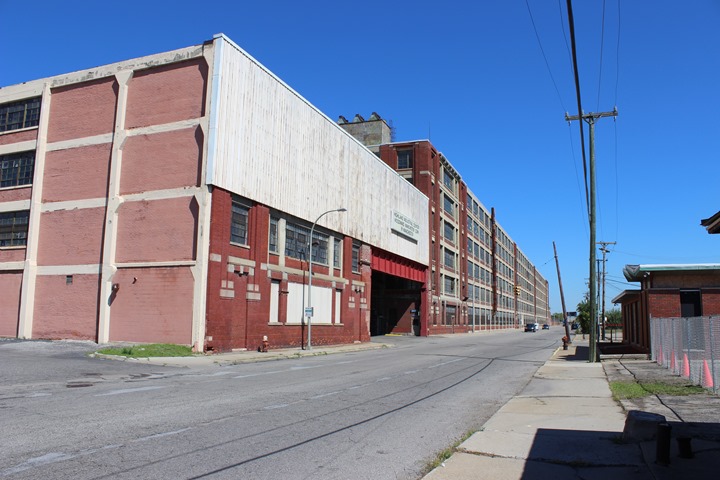 Looking east of the former complex along Manchester Street. This portion is two city blocks long.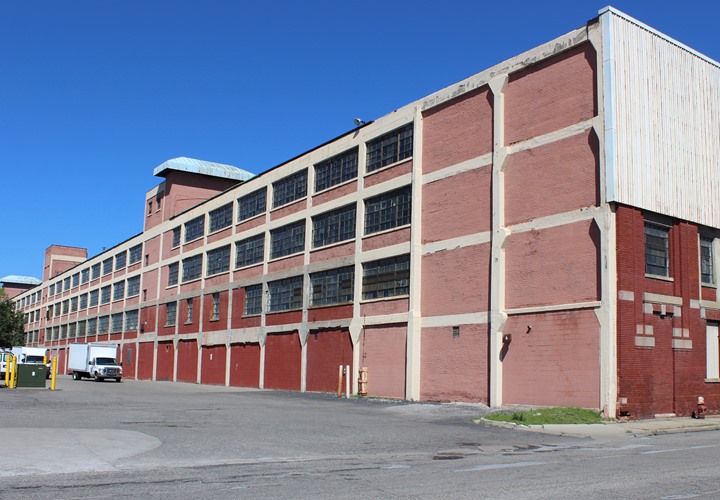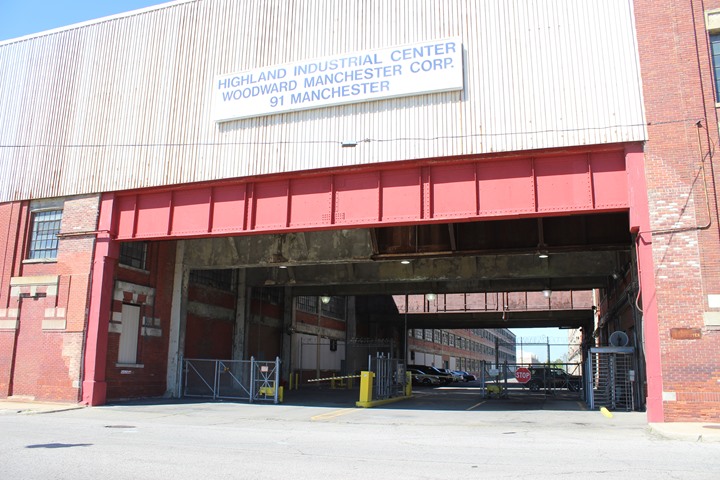 About 20% of the original structure still stands. A small part of it is still being used.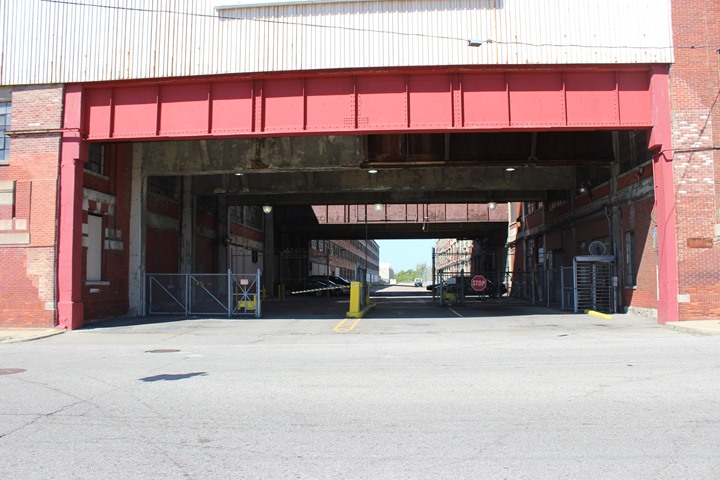 The plant complex extended to the trees in the distance.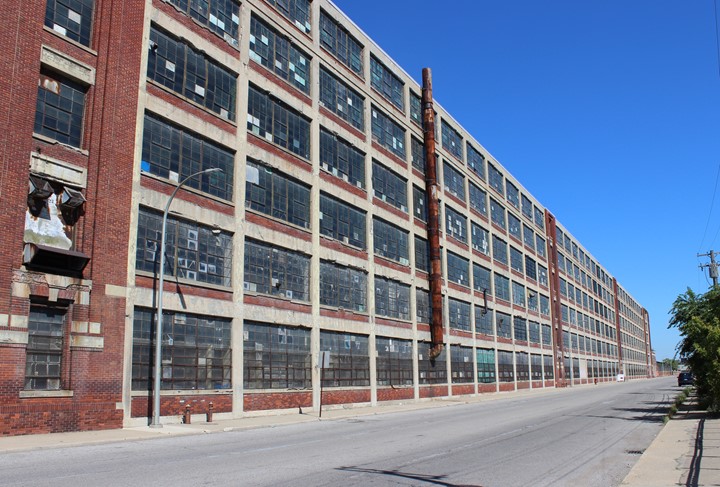 Not only did the plant complex cover 60 acres, but this building is six stories tall.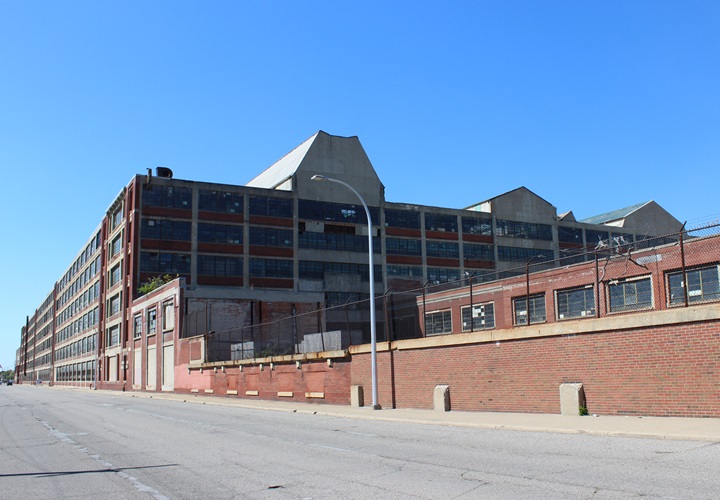 Not only was this building six stories tall, but it was wide also.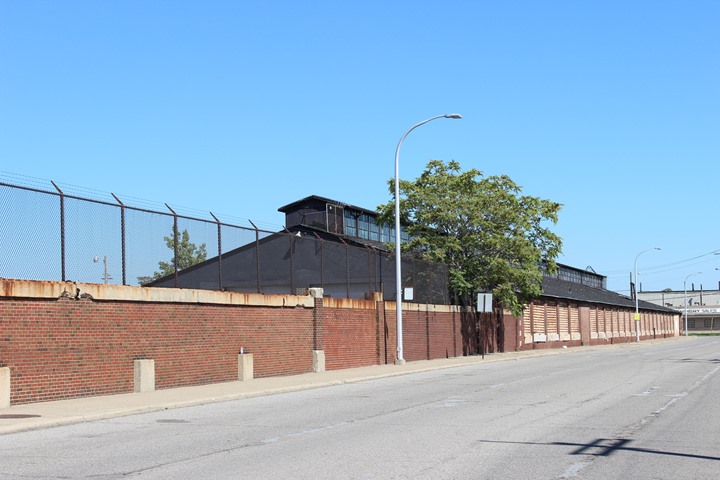 The southeast corner of the Highland Park complex.
Before Highland Park: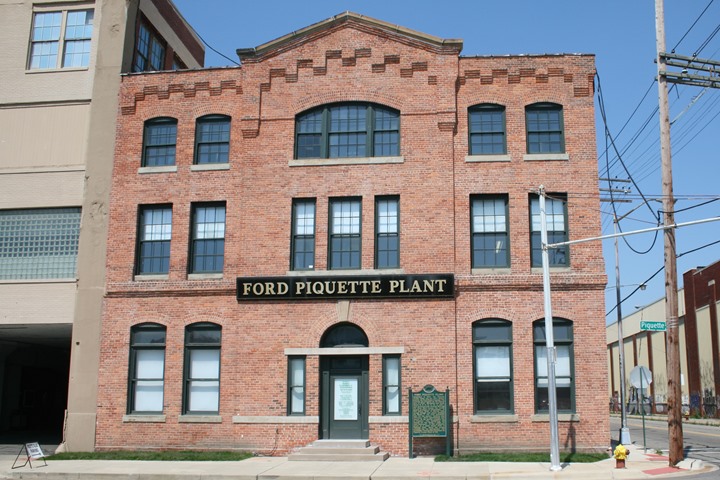 In 1904 Henry Ford began assembling automobiles in this plant at the corner of Piquette and Beaubein Streets in Detroit. The first Model Ts were built here.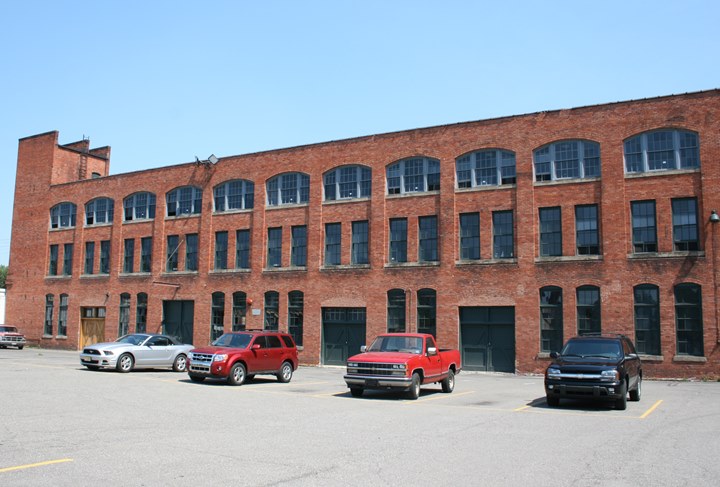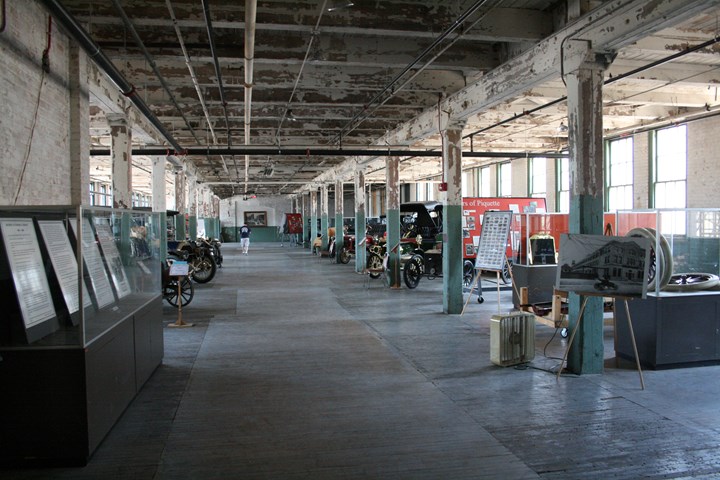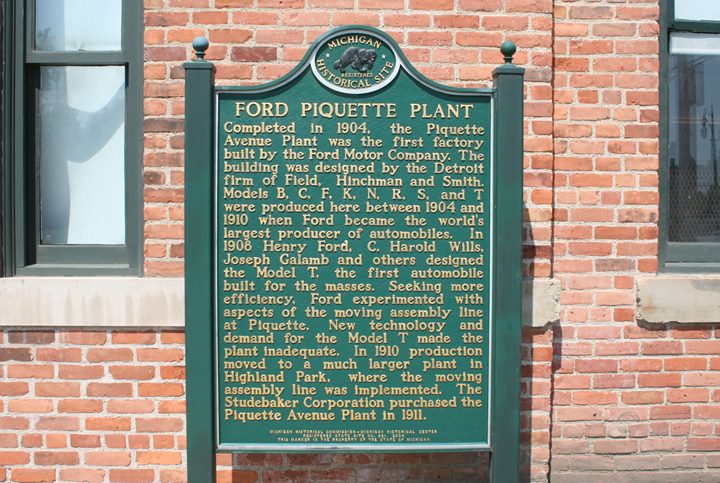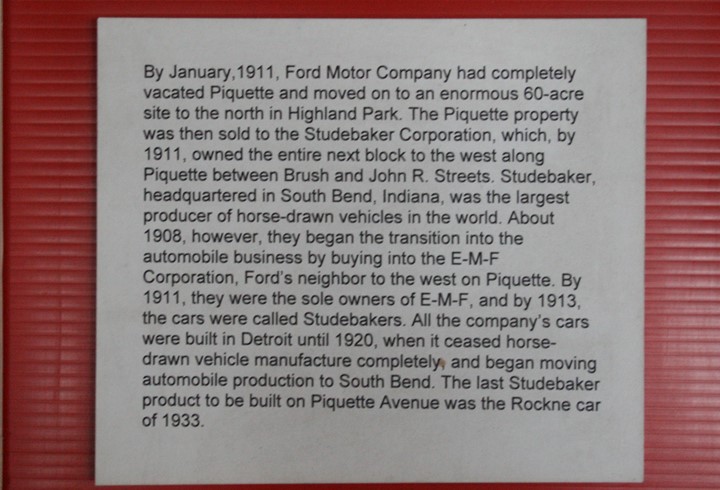 I visited the very fine Studebaker Museum in South Bend, IN several times. To my knowledge, there is no mention of Studebaker's operations in Detroit. The Studebaker Museum is very South Bend centric.
Ford Highland Park Plant World War Two Products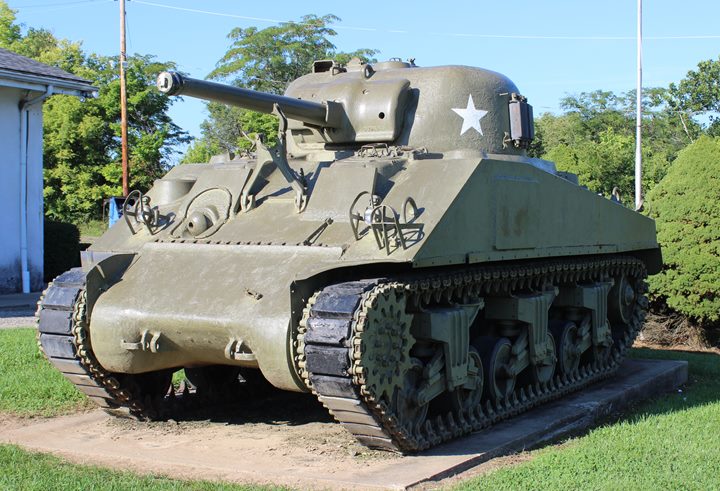 One of 1,690 M4A3(75) Sherman tanks built at Highland Park.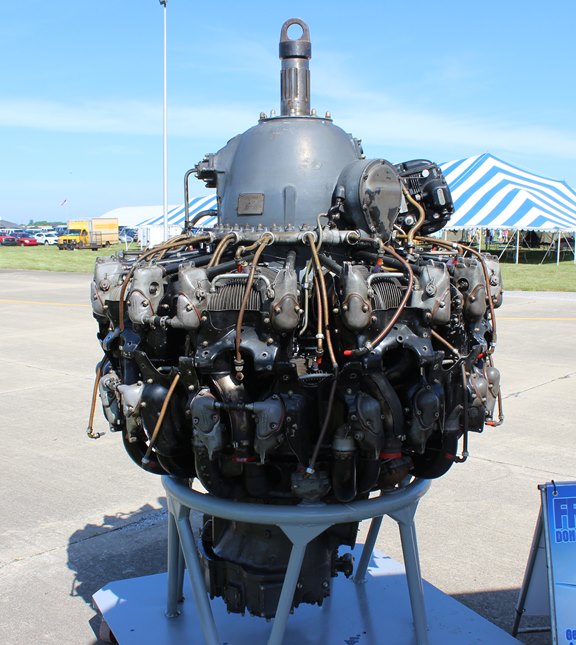 Ford built 57,851 Pratt & Whitney R-2800 radial aircraft engines during WWII at its River Rouge aircraft engine plant. Highland Park produced many of the many components for the engines built at River Rouge.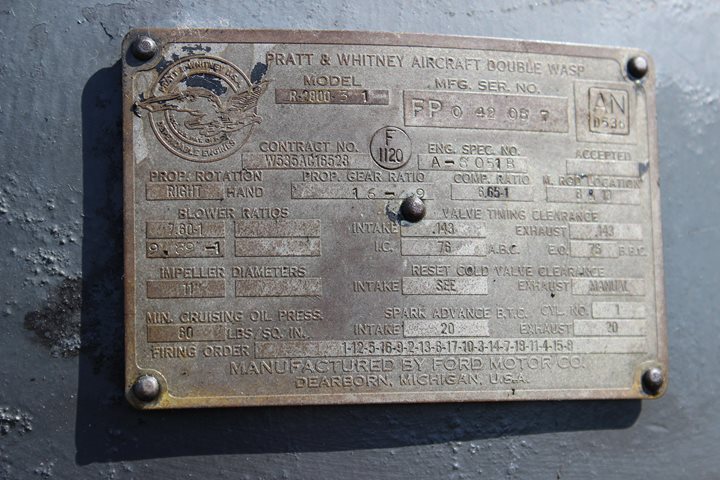 This particular engine was built for the Lockheed PV-2 Harpoon. Ford River Rouge also built the R-2800 for the Curtiss C-46, Douglas A-26, Martin B-26, Northrop P-61, Republic P-47 and the Lockheed B-34. Ford Highland Park supplied components for all of these engines.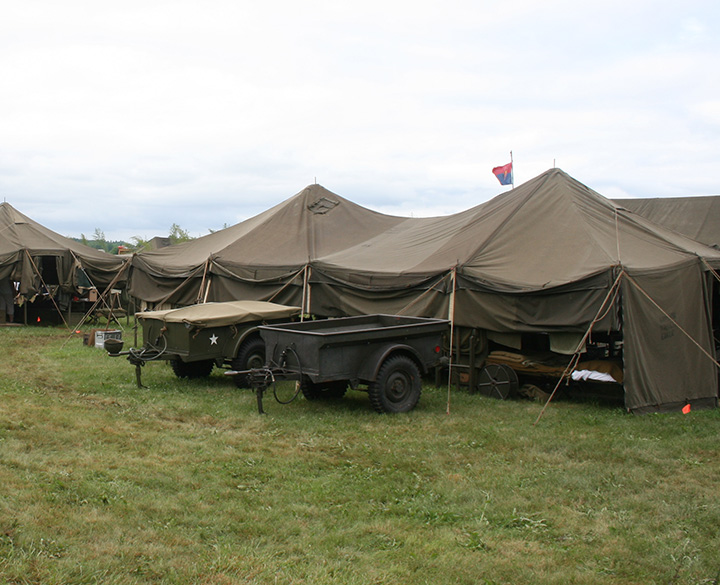 Ford Highland Park produced 9,498 tents for the US Army.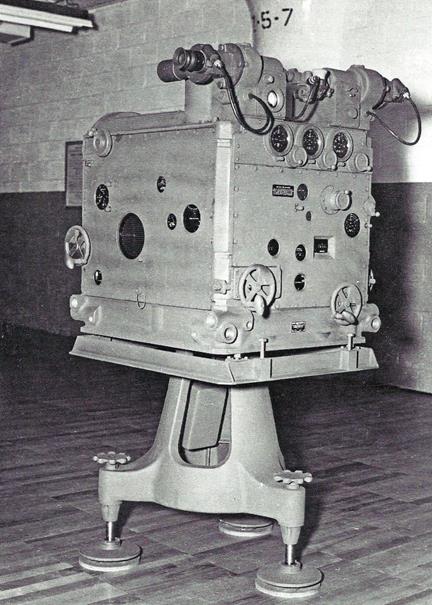 This M7 gun director was designed by the Sperry Gyroscope Company for the US Army to track fast, low flying aircraft, and aiming anti-aircraft weapons. The next photo shows that it was a complicated mechanical analog computer. The US Army was looking for a company to mass produce this gun director. It turned to Ford, due to its experience in mass production. Making something this complex by mass production techiques had not been previously done. Ford Highland Park was up to the task of making 1,202 of them.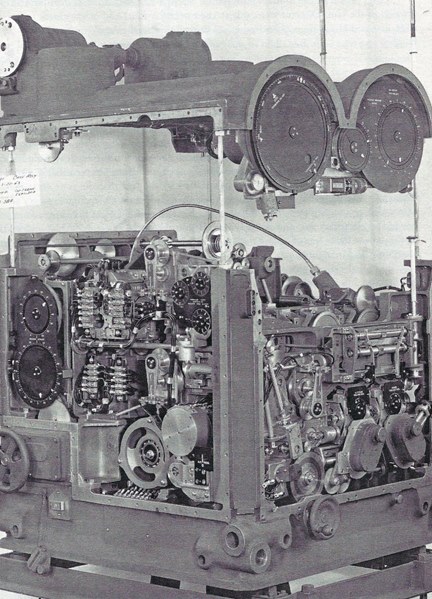 The M7 gun director was a mechanical computer which included 276 aluminum die castings. Also in this complex device contained 721 gears on 380 shafts, made of a special nickel alloy. To add to the difficulty of building this device, it had 549 ball bearings designed to make all the shafts and gears move smoothly.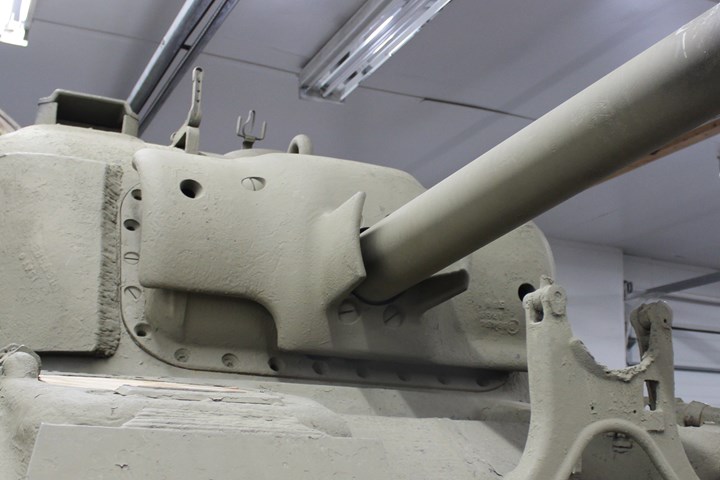 Ford assembled 19,985 M34/M34A1 gun mounts at the Highland Park plant from parts made at the River Rouge. Six manufacturers of the Sherman tank then assembled them into the tanks. Author's photo added 2-1-2018.