Dodge Trucks in World War Two Dodge Trucks in Service with the Polish Army Chrysler built M4 Sherman Photos Chrysler built M4A3 Sherman Photos Chrysler built M4A4 Sherman Photos Chrysler built M3 Lee/Grant Tank Photos Detroit Tank Arsenal Photos Chrysler Post WWII M60 Patton Tank Photos Chrysler Post WWII M103 Heavy Tank Photos

Chrysler Corporation in World War Two
Detroit, MI
1925-2014
Rest in Peace!

Last updated 11-29-2017.

Through all of the post WWII turmoil and ups and downs, the name Walter Chrysler gave to his company always managed to remain, even after two bankruptcies, in some manner, in the title to the corporation. Until December 16, 2014, when Chrysler Group LLC announced it was now FCA USA LLC. Also gone are Dodge Trucks, which played such an important part in the winning of WWII. That name disappeared in 2010. DDJ 12-25-2014.

The one thing that really stands out about Chrysler in the Second World War is its diversity of products which were not related to the core business of building cars and trucks. While Chrysler is probably most well known for its Tank Arsenal in Warren, MI on Van Dyke, its aircraft engine plant in Chicago just south of Midway Airport, and its Dodge Division line of trucks. It also produced such items as anti-submarine netting, 15-40 man unit cook stoves (The troops needed to eat three times a day.) and very important and difficult processing equipment for the Manhattan Project in Oak Ridge, TN along with airframe components for B-29 bombers, including the "Enola Gay".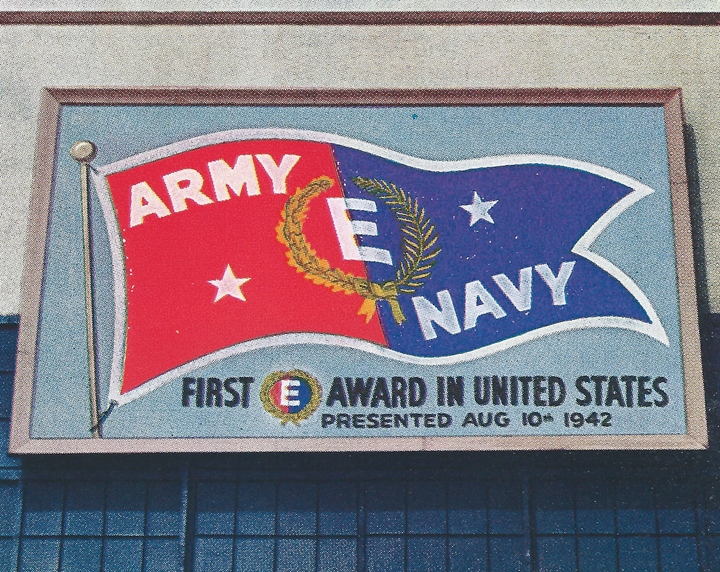 The Chrysler Tank Arsenal in Warren, MI received the Army-Navy "E" Award on August 10,1942. It was the first of its kind to be awarded after the Navy and Army combined their individual awards into one. The Plant added a star in February of 1943.


Thirteen Chrysler Plants won a total of 37 "E" awards during WWII.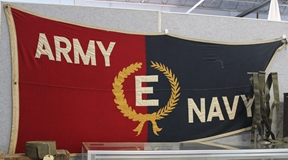 Chrysler Plants that won the Army-Navy "E" Award during WWII

Airtemp Division, Dayton, OH
2
Amplex Division, Detroit, MI
2
Chrysler Motors of California, Los Angeles, CA
2
DeSoto, Wyoming Plant, Detroit, MI
3
Detroit Tank Arsenal, Centerline, MI
4
Dodge Plant, (Main and Forge), Detroit, MI
2
Evansville Ordnance Plant, Evansville, IN
1
Highland Park, MI
3
Jefferson Plant, Detroit, MI
3
Lynch Road Plant, Detroit, MI
3
New Castle Plant, IN
5
Plymouth Plant (Gun Arsenal), Detroit, MI
5
Tank Arsenal Proving Ground, Utica, MI
2
Total Awards
37
Chrysler World War Two / WWII Production Numbers / Statistics:
Manhattan Project U-235 Separation Equipment - (406) X-100 Type 1, (1,942) X-100 Type 2, (1,418) X-100 Type 3, (826) X-100 Type 4. These pieces of equipment took 100 railcars to ship from Detroit to Oak Ridge, TN.

Aviation -
(300) A-20 Bomb Chute Assemblies, (364,871) Bomb Shackles, (568) B-29 Bomber Noses, (559) B-29 Wing Leading Edges, (4,752) B-29 Bomber Cowling Sets, (1,586) B-26 Nose and Center Fuselage Sections, (4,100) Douglas B-17 Cockpit Enclosures, (18,413) R-3350 Radial Aircraft Engines for the B-29, (688) Flight Station Cockpits for the Lockheed PV-2 Harpoon, (5,500) Gyro Compasses, (10,202) Landing Gear and Arresting Gear Sets for Chance Vought F4U, (907) Nose Cap Assemblies, (2,982) Propeller Balancing Stands, (163,290) Ski Pedestals, (5,669) Wing Center Sections for Curtiss SB2C.
Vehicles - (12,214) Partial Engine Assemblies, (9,965) Multi Bank M4 Tank Engines, (2,100) 2 Speed Gear Boxes, (2,056) Grouser Kits, (22,207) Tanks, (3,272) Modified Tanks, (3,694) Modified Trucks, (1,542) 1/2 Ton 4x2 Trucks, (6,216) 1&1/2 Ton 4x2 Trucks, (72,286) 1/2 Ton 4x4 Trucks, (255,193) 3/4 Ton 4x4 Trucks, (43,278) 1&1/2 Ton 6x6 Trucks, (15,000) 3 Ton Trucks - China, (20,404), Fire Apparatus (This assumes these are fire trucks.)
Ammunition and Shot - (485,463,000) .30 carbine rounds of ammunition, (222,000,000) .50 Cores, (2,768,688,000) .45 rounds of ammunition, (3,000,000) 20mm Practice Shells, (19,933,000) 20mm Practice Balls, 671,446) 3 Inch Shell Forgings, (1,989,801) 20mm Armor Piercing Shot.
Other - (14,370) Air conditioning and refrigeration units, (238,109,000) Bearings, (30,095) Single 40mm air cooled Bofors Guns for the US Army, (14,442) Dual 40mm water cooled Bofors Guns for the US Navy, (101,232) E48 Incendiary Bombs, (119,814) Industrial Engines, (21,131) Marine Engines, (62,192) Field Kitchen Cabinets, (233,118) Field Kitchens, (17,200) Gas and Oil Fired Furnaces, (29,589) Domestic and Export Water Heaters, (1,994) Anti-Submarine Nets, (156,585) 20mm Oerlikon Gun Magazine Lever Assemblies, (9,002) Pontoons, (2,228) Marine Tractors, (328,367) 4.5 Inch Rockets, (1,550) Searchlight Reflectors, (253) Smoke Screens, (37,932) Cook Stoves, (2,098) SCR-584 Anti-Aircraft Radar Antenna Mounts and Parabolic Anntenas, (352) Air Raid Sirens, (8,307,540) Aluminum Forgings.
Pilot tanks - The Chrysler Engineering Department built 38 different pilot tanks, including the T92 and T-93.

Tanks - The Chrysler Tank Arsenal in Warren, MI received the Army-Navy "E" for Excellence Award on August 10,1942, which was the first of four total awards. There were a total of 6,258 M3 tanks built during WWII, with Chrysler building 3,352 or 53% of the total. It built 17,947 of the M4 Sherman series tanks, or 36% of the total 49,234 built. At the end of the war Chrysler manufactured 473 T26E3/M26 and 185 T26E2/M45 tanks. It also produced 250 T23 medium tanks bringing the total of tanks built by Chrysler at the Detroit tank arsenal to 22,207.

The Manhattan and B-29 Projects: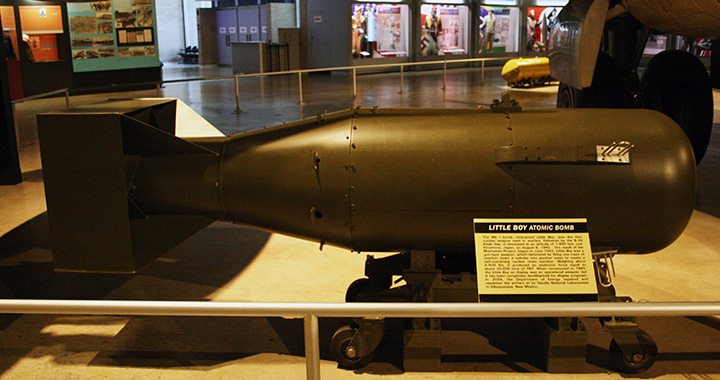 One might consider it very strange to have as part of Chrysler information on WWII a photo of this replica of the first atomic bomb dropped during WWII that is located at the US Air Force Museum. The device used U-235 as its fission matter and only one was made of this, the second atomic bomb using plutonium. However, the process to obtain the 132 lbs of U-235 needed was complex and arduous as it had to be separated from the original U-238. Several processes were developed to accomplish this and one involved hexafluoride gas and was done in the world's largest building that was constructed in secrecy at Oak Ridge, TN (The Secret City.) during WWII to separate out the U-235.
The Manhattan Project asked Chrysler to design and manufacture the miles of nickel tubing needed for the diffusers, nickel being the only metal resistant to the highly corrosive hexafluoride. However, there was not enough nickel in the world to make the tubing out of pure nickel as was specified by the Manhattan Project engineers. Chrysler engineers found a way to instead to plate the diffusers, which was considered impossible by the Manhattan Project group due to all of the small holes and interior surfaces involved. But Chrysler prevailed and found a way to plate the parts which was also a provided a huge cost savings. It took 1,000 rail cars to ship the diffusers from the Chrysler Plymouth Lynch Road Plant in Detroit to Oak Ridge where it was installed in the huge plant known by the secret number of K-35. It was a half mile long by 1,000 feet wide. Chrysler's expertise in engineering and manufacturing was instrumental in ending WWII in August of 1945.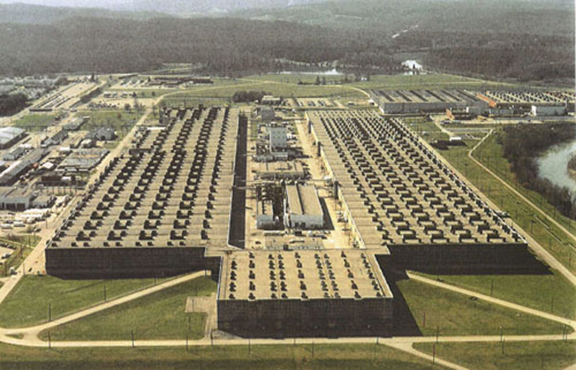 K-35 at Oak Ridge where the 4,582 Chrysler X-100 Diffusers were used to separate U-235 from U-238 during WWII.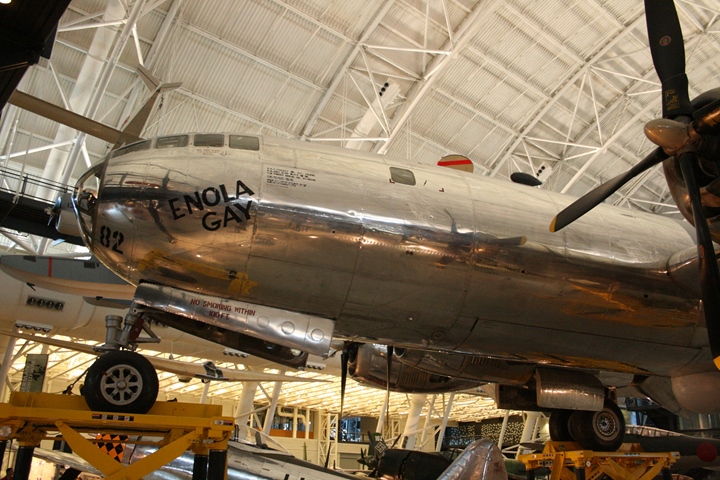 And last but not least, Chrysler's DeSoto Division on Warren Avenue in Detroit was the supplier of the forward fuselage section of the B-29 "Enola Gay" which dropped the atomic bomb "Little Boy" made with uranium from Oak Ridge plant K-35. The name "Enola Gay " above is painted on the eighteen foot forward fuselage built in Detroit, MI by Chrysler. Author's photo added 9-22-2015.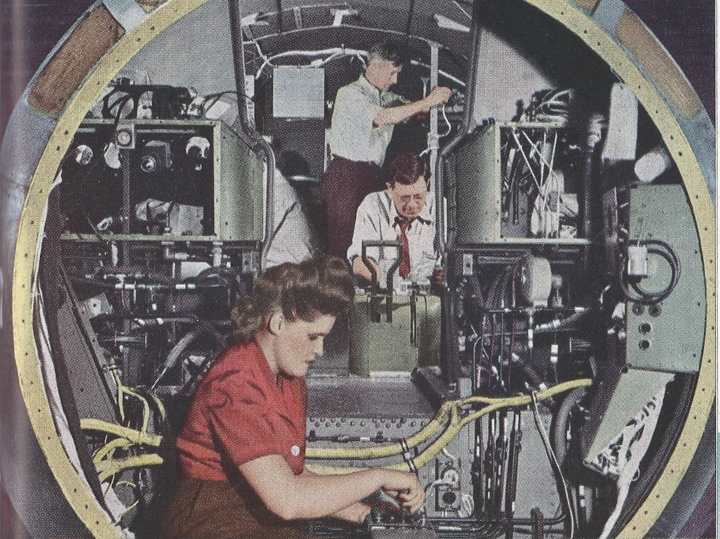 There was more to just stamping out the aluminum sheet metal pieces and then riveting them together with 50,000 rivets to make the fuselage. DeSoto-Warren also assembled all of the interior of the B-29 nose section, which included four of the eight miles of wiring in the B-29. The workers shown above are installing some of the 8,000 parts that went into the construction of the Superfortress fuselage. The B-29 was the first insulated and soundproofed bomber and the insulation can be seen in this photo The fuselage sections were shipped via rail to Omaha using oversized boxcars, which were foot wider and one and a half foot taller than the normal boxcar of the period. Photo added 9-22-2015. .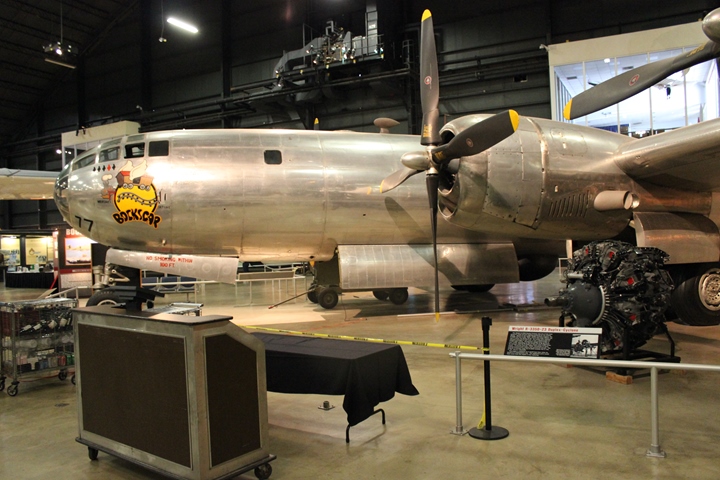 The second nuclear B-29, "Bockscar", showing several the Chrysler supplied components for this aircraft, which were the forward fuselage, engine cowlings, wing leading edges and the Dodge built R-3350 engine. Author's photo added 9-22-2015.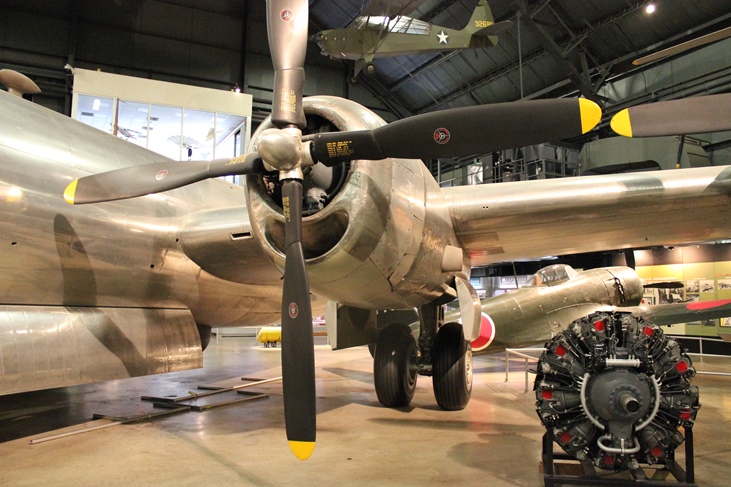 This photo shows the inboard and between the engine leading edges. Chrysler also supplied a the leading edge outboard of the outside engines. Chrysler built 568 B-29 nose sections along with 559 wing leading edge sets and 4,752 cowling sets for the aircraft. Author's photo added 9-22-2015.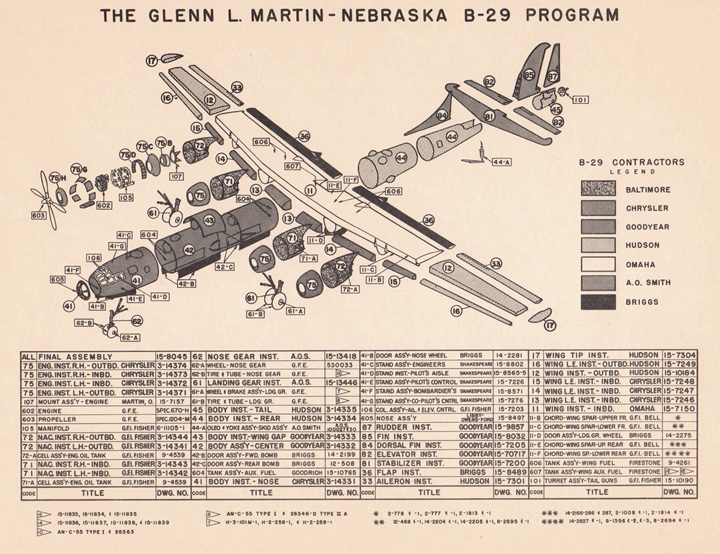 Above is information provided to me courtesy of Chris Howlett of the UK that he found researching the B-29 for his new book, The B-29 Manual, which will be published by Haynes in December of 2015. His information has been invaluable in my research and shows which auto companies were the major suppliers, including Chrysler, for the Superfortesses that were built by Martin in Omaha, NB. Of significance is that Omaha built the Silverplate B-29s, i.e. "The Enola Gay" and "Bockscar" as noted above. Photo added 9-22-2015.


Photo added 9-22-2015.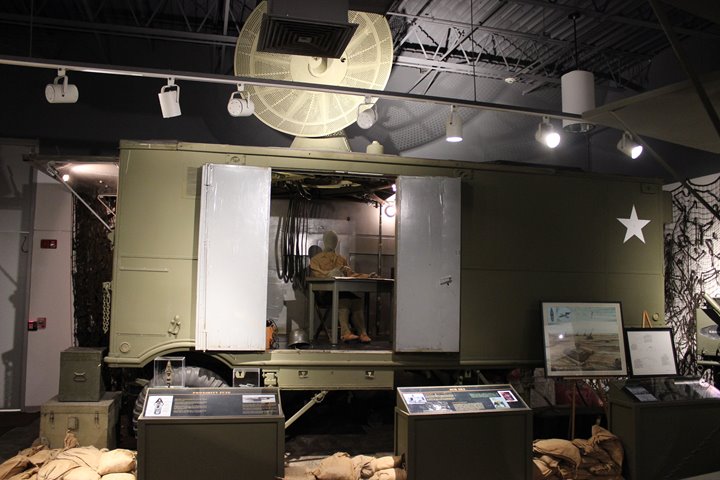 This is a SCR-584 anti-aircraft radar unit. Chrysler produced 2,098 radar antenna mounts and parabolic antennas; and then installed them in the ten- ton Freufauf built trailer. The radar antenna mount stowed inside the trailer for travel. It dropped straight down to where the table and mannequin are located. Note the cables on the wall have slack in them, to allow for the up and down movement of the antenna unit. This photo was taken at the National Electronics Museum in the Baltimore, MD area, which exhibits a history of the former Westinghouse Electronics Division (now Northrop-Grumman) located in the area. Westinghouse installed the electronics within the trailer after receiving it from Chrysler. Author's photo added 10-7-2016.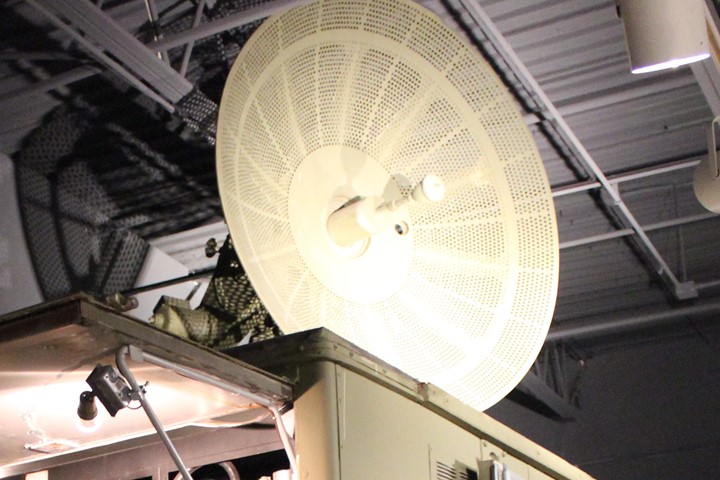 The SCR-584 antennas and mounts were produced in Chrysler's Dodge Main plant. Production started in April 1943 and concluded in April 1944. Author's photo added 10-7-2016.

Warren, MI Chrysler Tank Arsenal Production during World War Two - Updated 11-28-2017

Type
Number built
Dates
Engines
Hull
M3 Lee
3,243
4-1941 to 8-1942
Continental built Wright R975 radial aircraft
Riveted
M3A4 Lee
109
6-1942 to 8-1942
Chrysler multi bank. See photos below.
Riveted, hull lengthened for engine
Total M3 Series
3,352
M4A4 (75) Sherman
7,499
7-1942 to 9-1943
Chrysler multi bank. See M4A4 and engine photos below.
Welded, hull lengthened for engine. Most of 7,499 M4A4 tanks went to the British under Lend-Lease. There are 86 of the M4A4s still in existence.
M4A6 (75) Sherman
75
10-1943 to 3-1944
Caterpillar diesel radial
Composite. Cast front welded sides lengthened for engine
M4(105) Sherman
1,641
2-1944 to 3-1945
Continental built Wright R975 radial aircraft
Welded
M4A3(105) Sherman
3,039
5-1944 to 6-1945
Ford GAA V8
Welded
M4A3(76)
4,017
3-1944 to 4-1945
Ford GAA V8
Welded.
M4 Composite Sherman (75)
1,676
8-1943 to 1-1944
Continental built Wright R975 radial aircraft
Composite. Cast front, welded sides. There are four of the composites still in existence.
Total M4 Series
17,947
Total T23(76)
250
11-1943 to 11-1944
Ford GAN V-8 driving a generator driving two traction motors
Total T26E3/M26(90)
473
3-1945 to 9-1945
Ford GAF V8
Cast. See photos below.
Total T26E2/M45(105)
185
Total Chrysler built tanks
22,207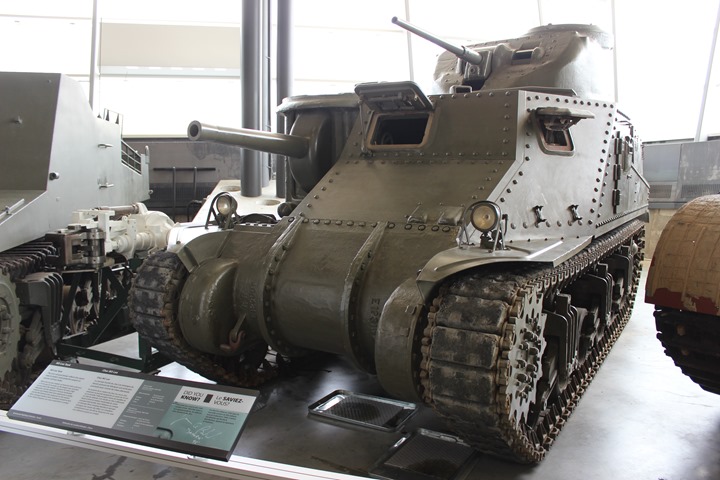 This Chrysler built M3 Lee tank is on display at the Canadian War Museum. It is serial number 3714. Note the riveted construction. Author's Photo added 1-8-2017.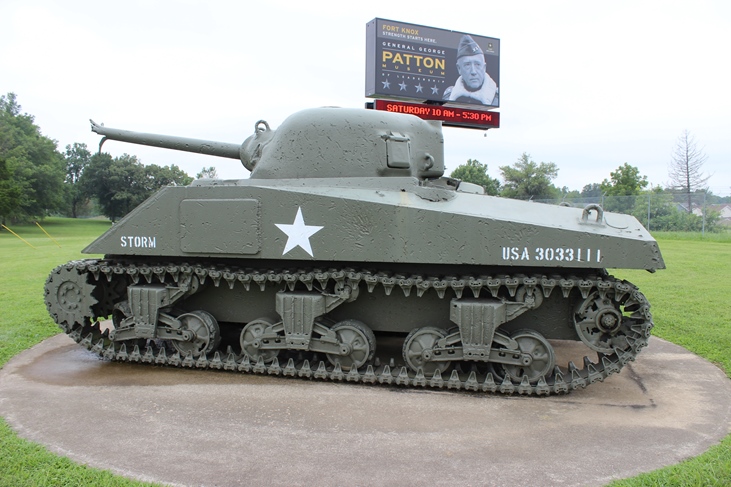 The first Sherman Chrysler built and was the sole producer of was the M4A4. 3033111 as seen here at the Patton Leadership Museum at Fort Knox, KY was built in September 1943 and was one of the last M4A4s built by Chrysler as production ended in October 1943. Most of the 7,499 M4A4s were sent to the British under Lend-Lease, as did 3033111, to help the British replenish its stock of tanks lost at Dunkirk. Due to American M4 tank loses during the Battle of the Bulge, some of M4A4s were given back to the Americans by the British and served with the Third Army.
Some of the M4A4s ended up in the United States in training units, especially the Desert Training Center at Fort Irwin, CA, and a limited number served in US combat roles, mostly with US and Chinese units in Burma.
The tank is misidentified as an M4A2, while at the same time a postcard in the museum gift shop correctly identifies it as the M4A4. Author's photo added 9-2015.
Several physical characteristics confirm this is an M4A4 exclusively built by the Chrysler Tank Arsenal, the first being the larger distance than normal between the bogey wheels as seen on other Sherman models. Because the Chrysler built M4A4 came with the Chrysler designed and built A57 multibank engine, the rear engine deck had to be lengthened fifteen inches, opening the distance between the bogey wheels.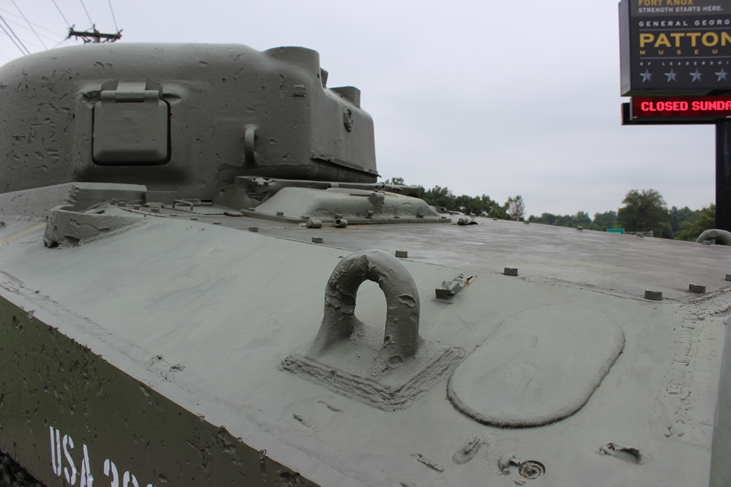 Another distinguishing attribute of the Chrysler built M4A4 is the engine deck, with the radiator cover extending above the steel plate. In the photos of the multibank engine below the extended top of the radiator can be seen that caused this. Author's photo added 9-2015.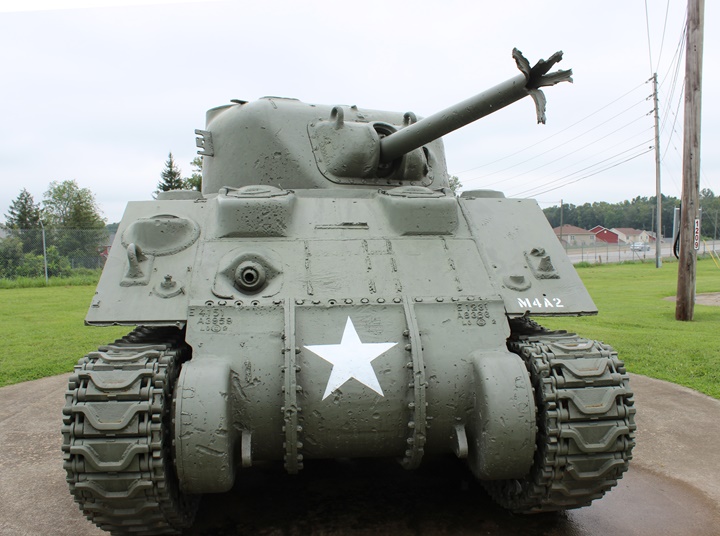 The M4A4 was also a small hatch tank and all 7,499 units of this model Sherman had the three piece transmission housing as seen here. Later versions of the other M4 series tanks went to a large hatch version, which did not have the protrusions coming out of the glacis for the hatches for the driver and assistant driver. It is unknown what exactly happened to the barrel but obviously something did not go as planned. Author's photo added 9-2015.

During WWII there was a shortage of engines to power both the M3 Lee and the M4 Sherman tanks. Chrysler developed and built 9,965 multibank engines which were 5 six cylinder engines driving a single crankshaft. Author's photo from the Walter P. Chrysler Museum in Auburn Hills, MI.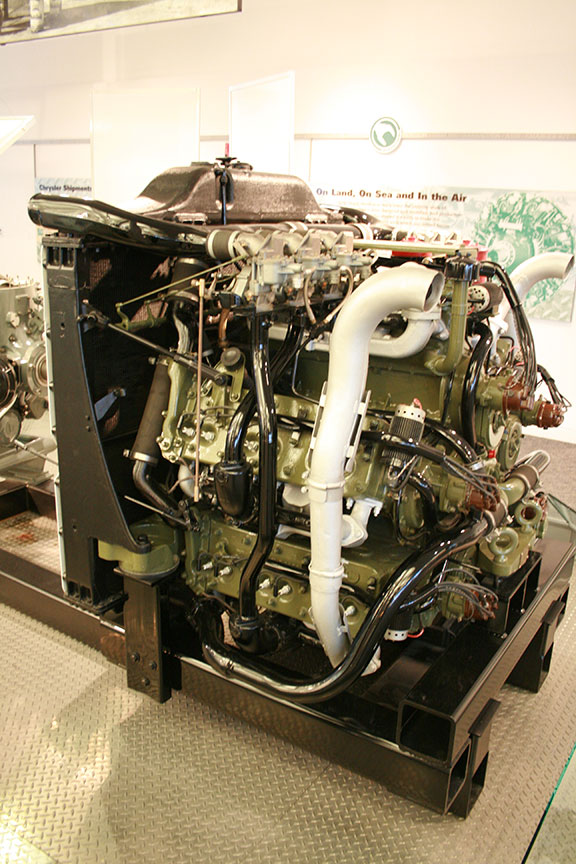 The engine produced 450 hp from 1,500 cubic inches of displacement and had lots of low end torque. Note the top of the radiator extending above the engine. Author's photo.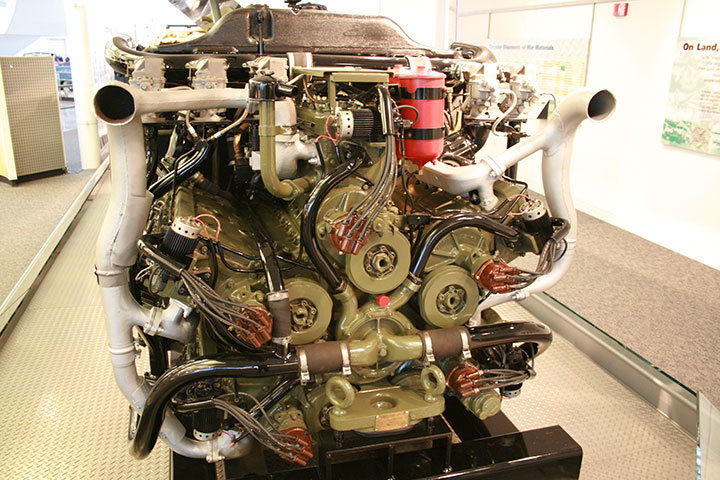 Here one can see the five distributors for each of the five engines. In total 7,499 M4A4 tanks and 109 M3A4 Lee tanks received this type engine. Author's photo.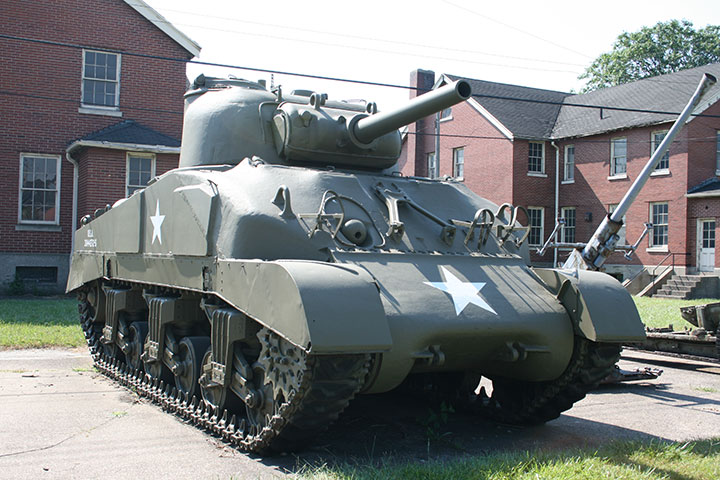 This M4(105) Composite, photographed at Fort Wayne in Detroit, is interesting in that it is a one of a kind. Chrysler was the only manufacturer of the M4 Composite and they were all armed with a 75mm cannon, not the 105mm cannon that is shown here. This M4 Composite was used as the prototype for the use of the 105mm main gun in the Sherman. The reason it is named a Composite is the front glacis is cast, and the rest of the hull is of a welded construction. Author's photo added 4-21-2015.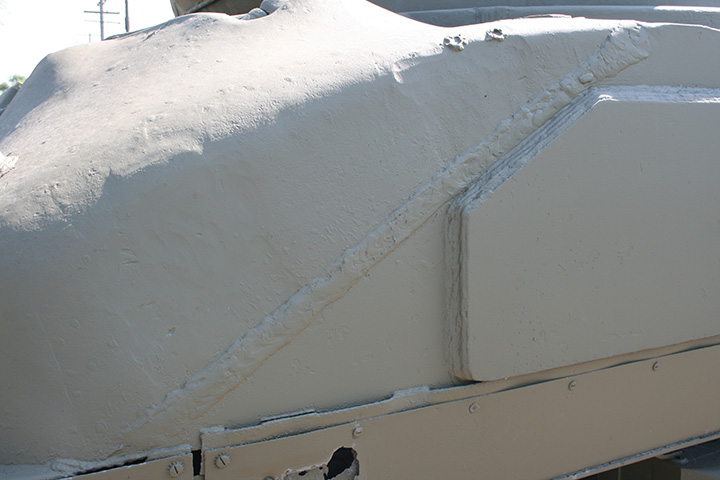 Here one can see the cast section welded to the rest of the hull which is constructed of thick plate armor. Author's photo added 4-21-2015.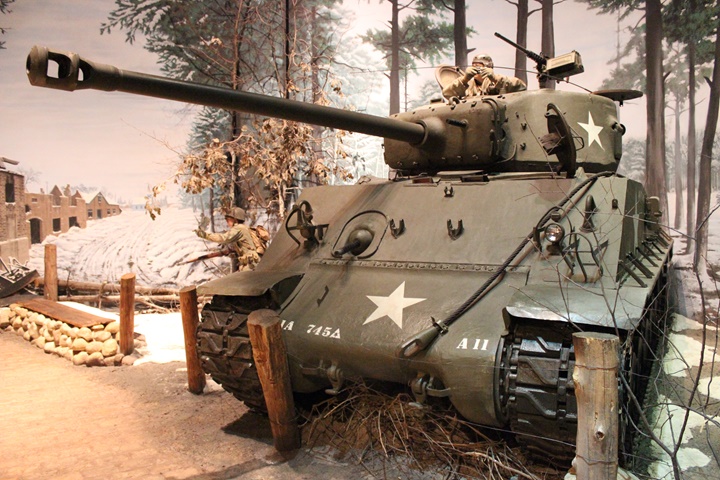 This Chrysler built M4A3E8 was built in August 1944 and is part of a Battle of the Bulge diorama at the First Division Museum in Wheaton, IL. Author's photo added 11-2-2015.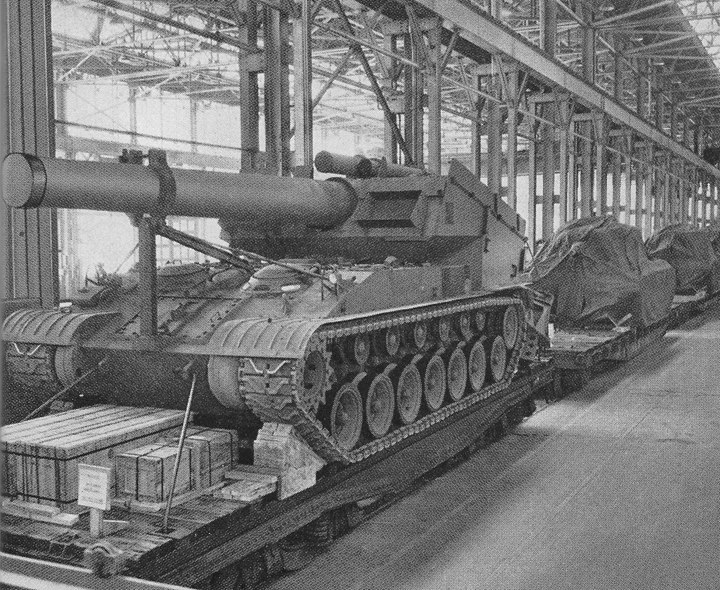 Here is the 65 ton T92 240mm Howitzer Gun Carriage built by the Chrysler Engineering Department. It as built on a Pershing chassis. Photo added 11-3-2015.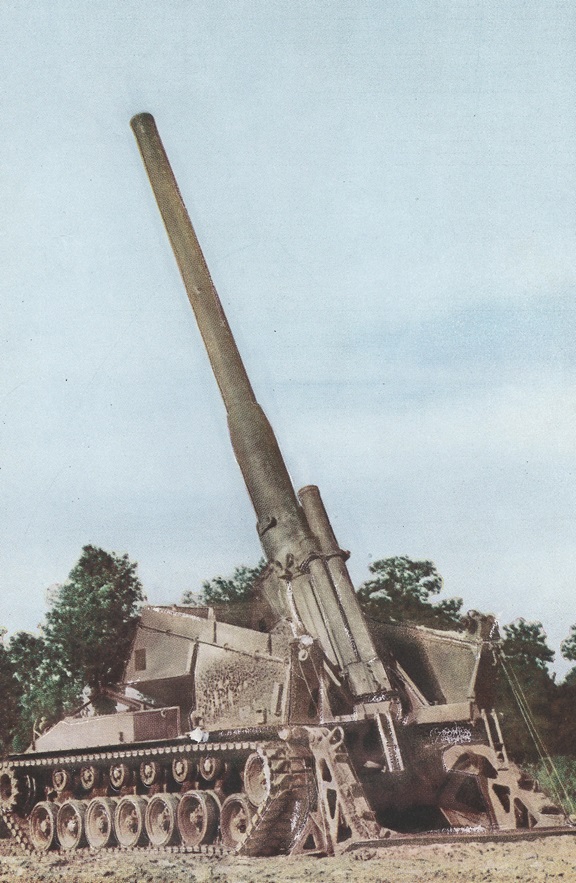 The next experimental weapon that the Chrysler Engineering Department built was an 8in gun on the Pershing chassis. Photo added 11-3-2015.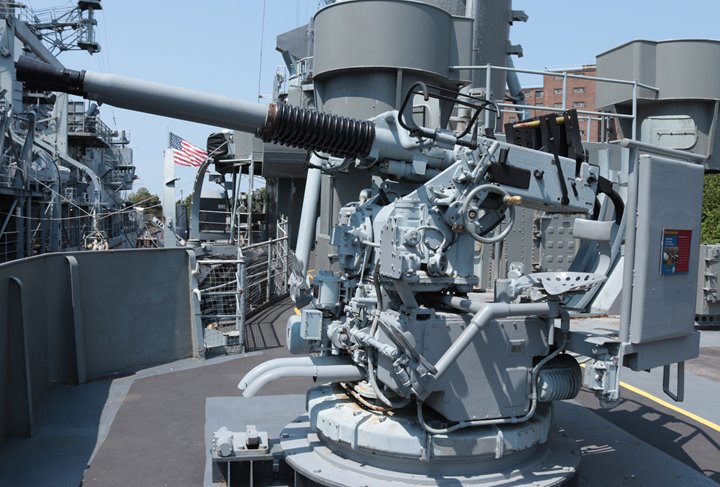 Chrysler built 14,442 Dual 40mm water cooled Bofors Guns for the US Navy under license from the Bofors Company of Sweden during WWII. After Chrysler engineers set up the manufacturing and assembly techniques based on the mass manufacturing, the weapon could be assembled in ten hours. Bofors in Sweden was taking 450 hours.

This example is located on the USS Sullivans in Buffalo, NY, and is located on the middle of the ship on the starboard side. This Chrysler dual 40mm Bofors is serial number 39869. Author's photo added 10-12-2017.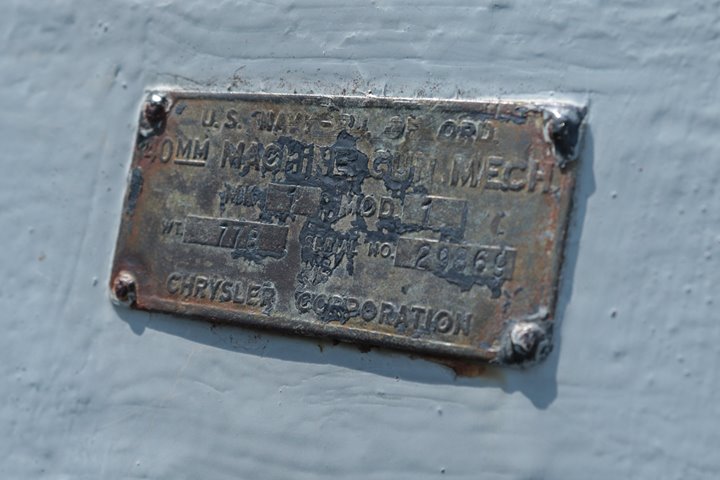 There is a data plate on each barrel and assembly. This one is mounted on the breech of the gun facing the rear of the ship. Author's photo added 10-12-2017.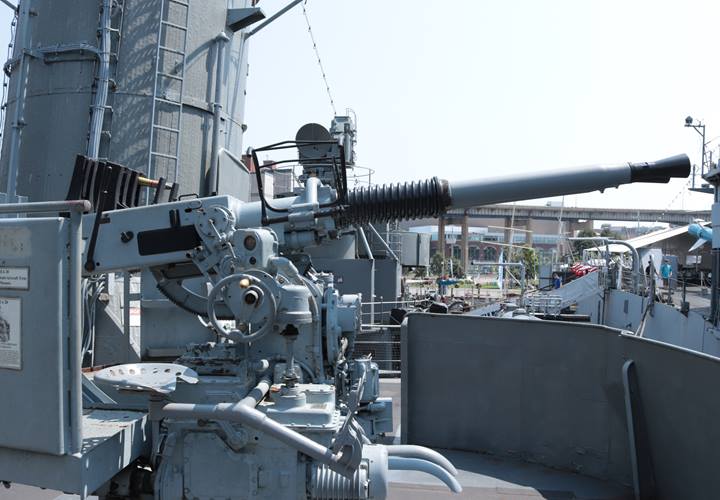 This is the other gun of the pair. Author's photo added 10-12-2017.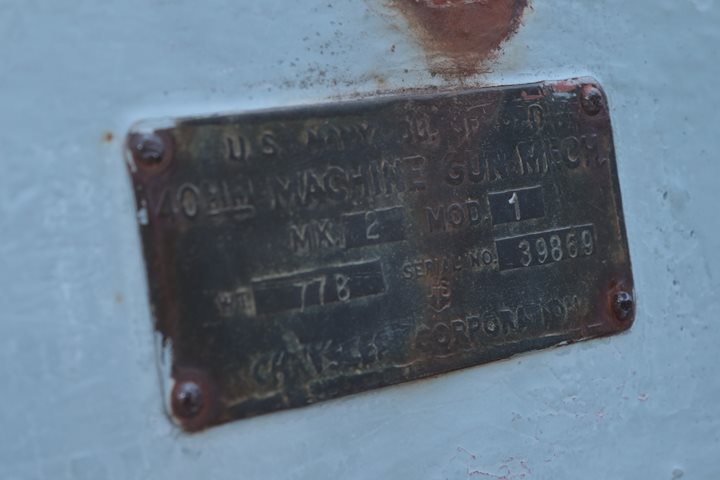 Here is the data plate for the barrel and assembly for the gun facing the front of the ship. Author's photo added 10-12-2017.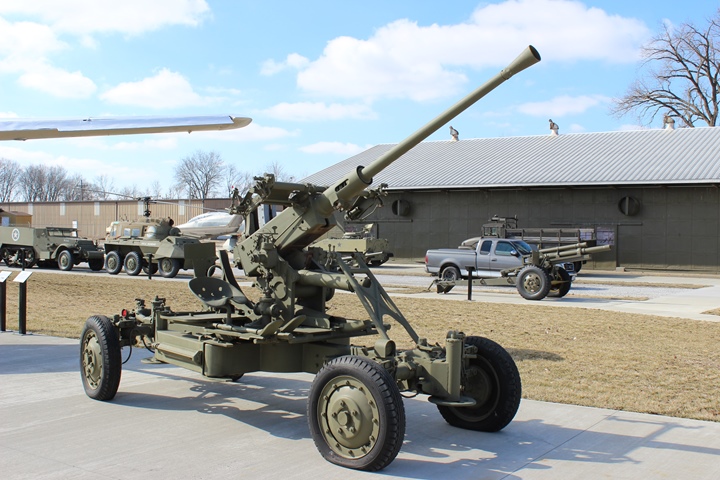 Chrysler also built 30,095 Single 40mm air cooled Bofors Guns for the US Army like this one seen here at the Indiana Military Museum in Vincennes, IN. Author's photo added 9-22-2015.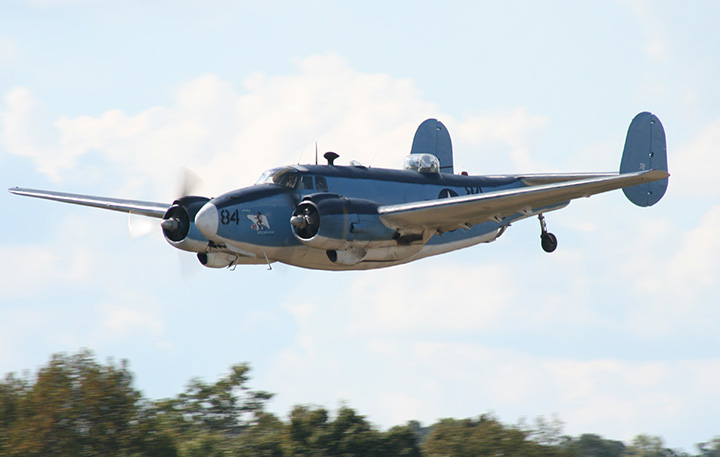 This is a rare Lockheed PV-2 Harpoon, which was a Navy patrol bomber during the war and built in Burbank, CA. Chrysler in Los Angeles, CA built 668 flight decks for this type aircraft. This particular PV-2 is "Attu Warrior". Author's photo.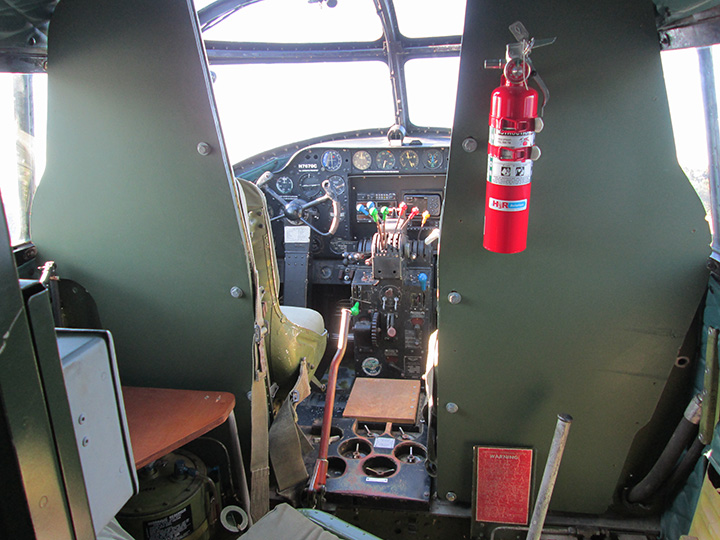 The Flight Deck of the PV-2 Harpoon" Attu Warrior" as seen at the Great Georgia Airshow in 2013. Author's photo.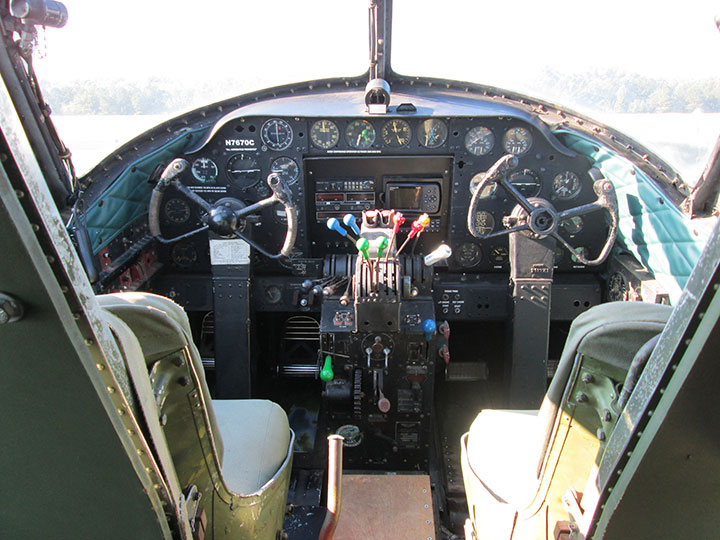 Author's photo.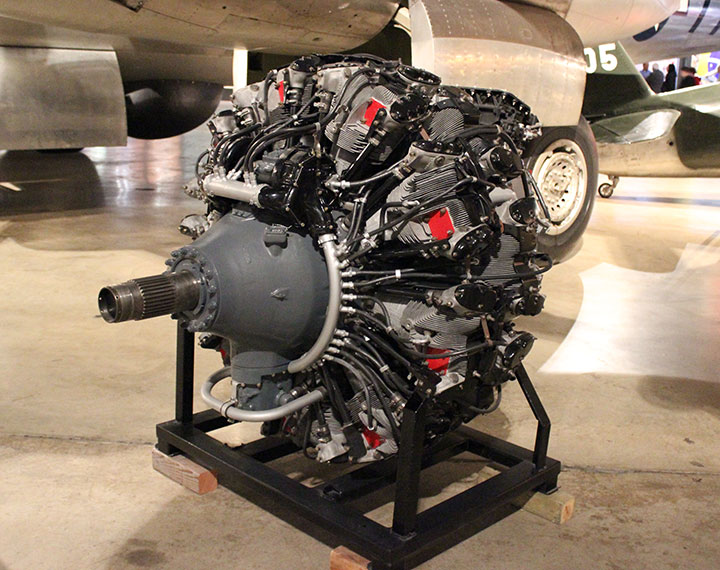 This is a Wright R-3350-23 Duplex Cyclone engine similar to the 18,413 that Dodge built in Chicago for the B-29 project during World War Two. Author's photo.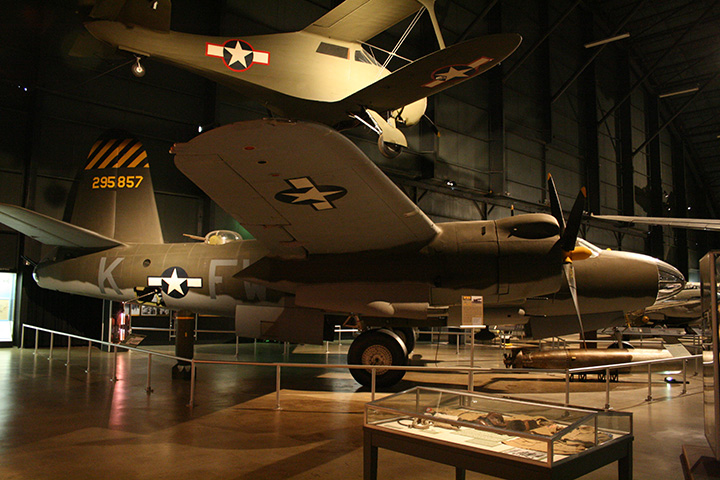 The Martin B-26. DeSoto Division of Chrysler built 1,586 nose and center fuselage sections for this medium bomber which were supplied to the Martin Plant in Omaha, NB. When Martin Omaha converted to the B-29 DeSoto then produced the B-29 forward fuselage sections for aircraft. Author's photo.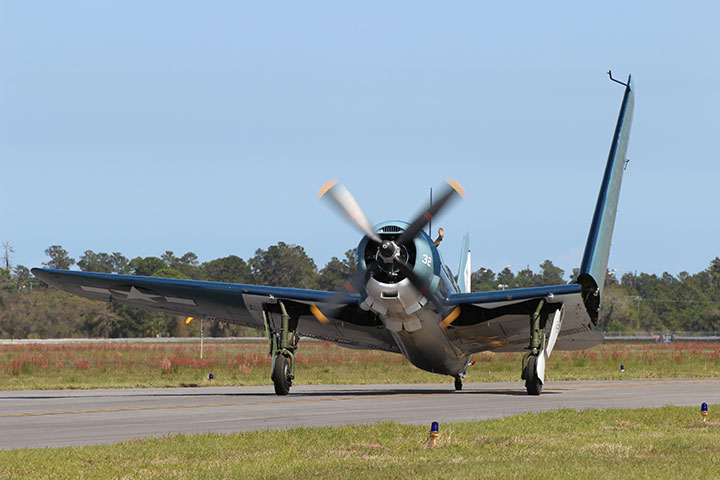 This is the world's only remaining flying Curtiss SB2C Helldiver seen here at the 2014 Tico Airshow. Chrysler built 5,669 of the wing center sections, which is the portion between the wing folds. Author's Photo.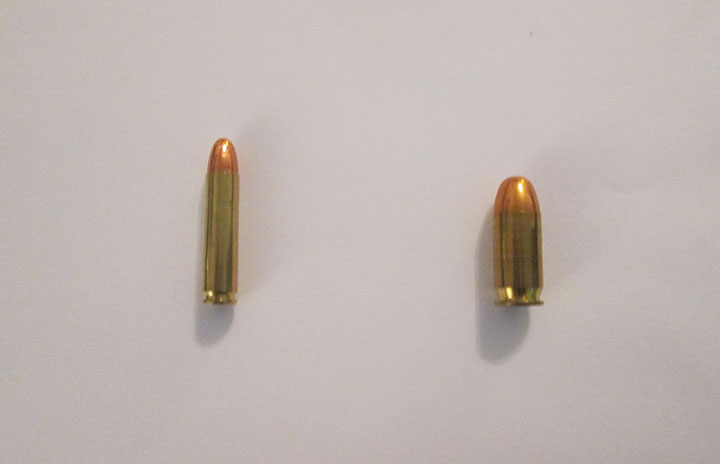 On the left is a .30 caliber M1 Carbine round. Chrysler manufactured 485,463,000 of these for the US military during WWII. However, the real accomplishment was the manufacture of 2,768,688,000 rounds of .45 ACP rounds like the one seen on the right. Chrysler did such a good job on making the .45 ACP round that the government stopped production due to the fact it had too many and was still using the ammunition in Vietnam. The Chrysler Desoto plant in Evansville, IN was the sole source of .45 ACP ammunition during the war. Author's photo.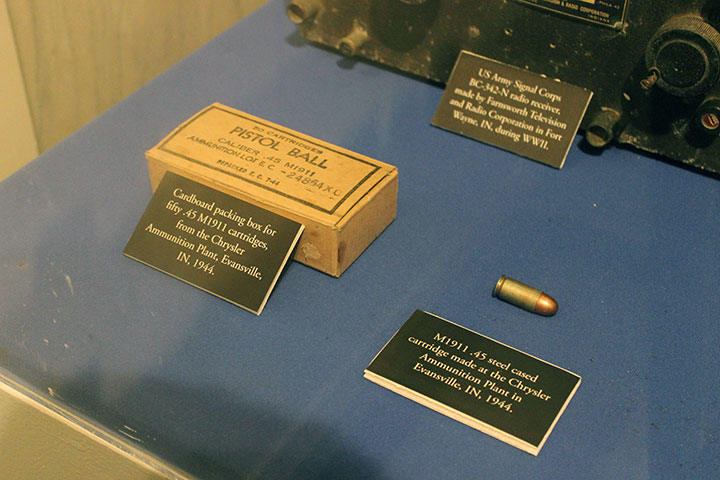 Author's photo from the Indiana War Memorial.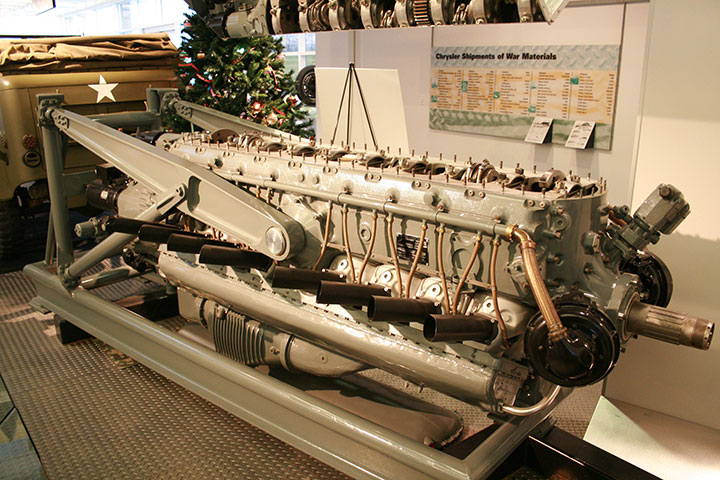 In 1944 the Chrysler developed and built five inverted V-16, 2,500 hp engines at the request of the US Army Air Force. Author's photo from the Walter P. Chrysler Museum.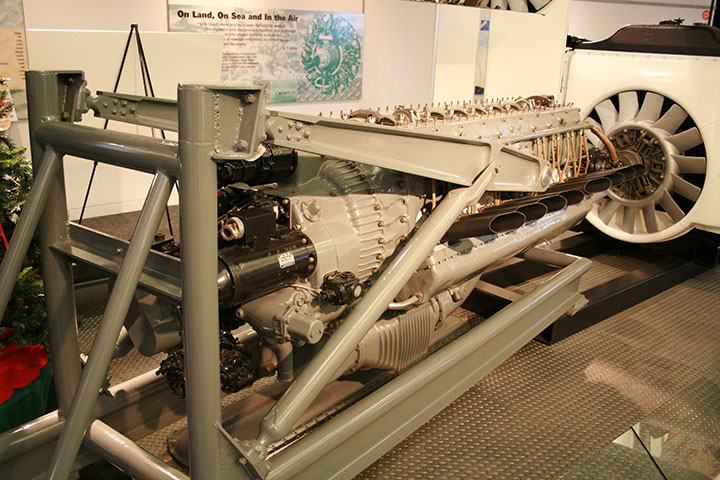 Weighing in at 2,430 lbs and displacing 2,220 cu. in, the engine beat the goal of more than one horsepower per pound of weight and per cubic inch of displacement. Author's photo.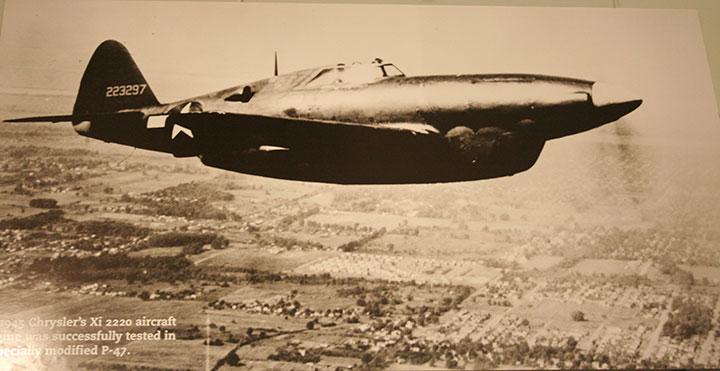 The engine was successfully tested as shown here in this Republic P-47. Even though it met all of the design criteria, the new jet engines spelled its doom. However, all was not lost, as one of the design features that contributed to the success of the engine were the hemi-spherical shaped cylinders. Today we know that design feature as the Hemi!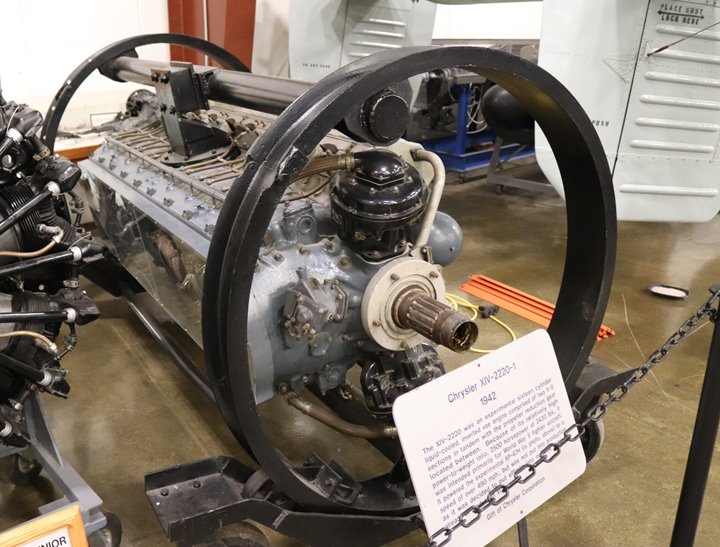 This example of the Chrysler V-16 engine is on display at the New England Air Museum at Windsor Locks, CT. Because the Chrysler Museum is now closed, this may be the only example available for the public to see. Author's photo added 11-14-2017.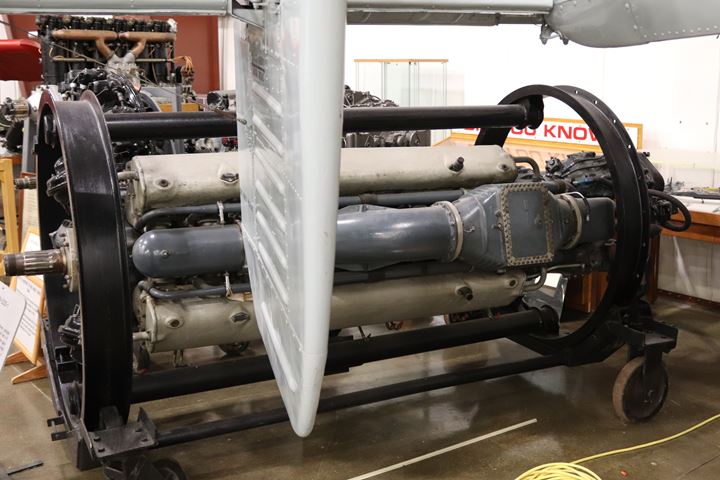 Author's photo added 11-14-2017.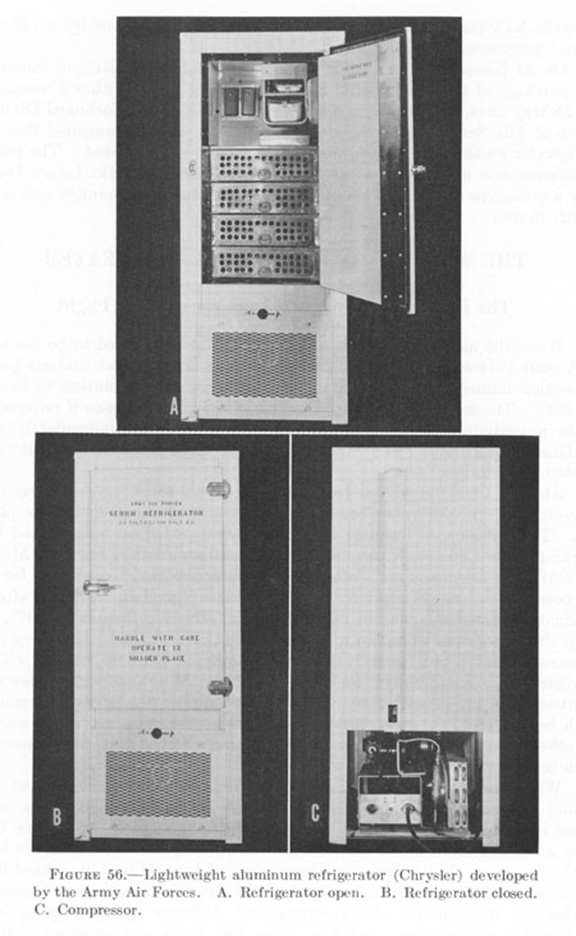 Listed above were 14,370 air conditioning and refrigeration units, all which had a military need or helped the war effort, such as this blood serum refrigerator unit produced by Chrysler's Airtemp Division in Dayton, OH. Air conditioning units were used by US Army Field Hospitals and in the the manufacture of close tolerance parts. Also Airtemp refrigerators were used on US Navy vessels to keep the food stuffs cool or frozen.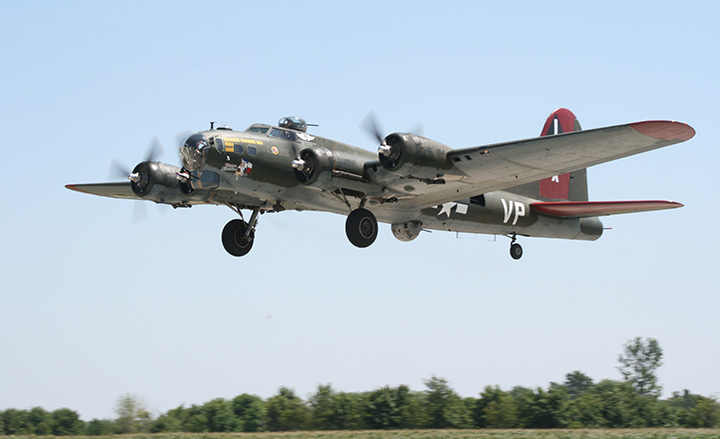 "Texas Raiders" is one of five B-17Gs that are still flying of the original 3,000 that Douglas built. Chrysler built 4,100 Cockpit enclosures for the Douglas built Flying Fortresses. Other Douglas B-17s still flying are "Memphis Belle"( Movie Version), "Fuddy Duddy", "Sentimental Journey" and "Nine-O Nine". This work was done at its Los Angeles, CA plant. Author's photo.

Also from Airtemp Division of Chrysler was this cook stove for squad to platoon size units that used gasoline as fuel. 37,932 of these units were produced at the Dayton, OH plant.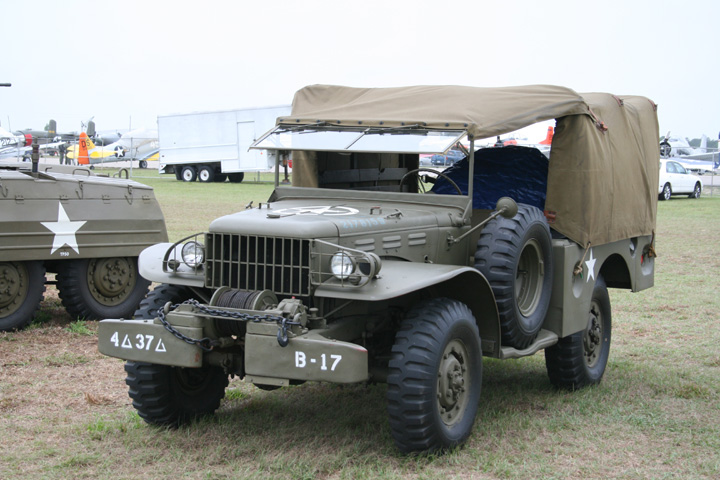 A Dodge WC-52 Weapons Carrier as seen at the 2012 Tico Airshow. Author's photo.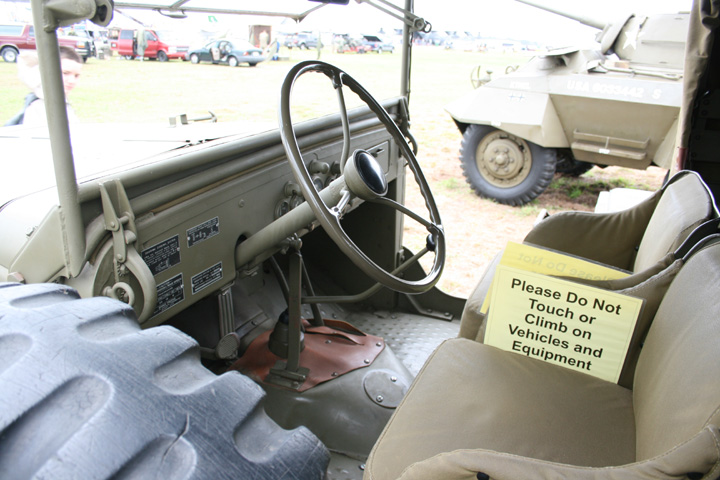 Author's photo.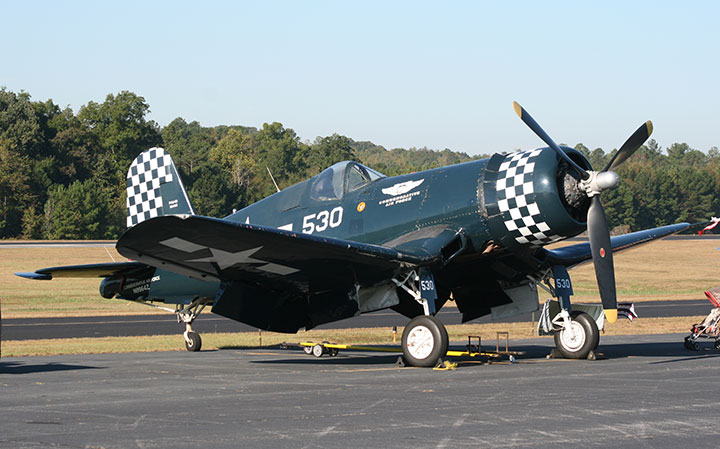 This is an Goodyear FG-1D built Corsair. Chrysler built 10,202 Landing Gear for the Corsair. Author's photo.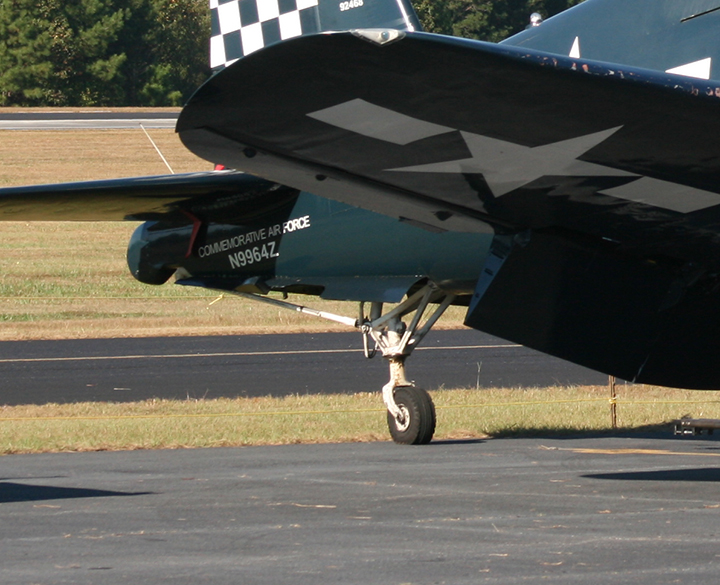 Chrysler also built 10,202 Tail Hook assemblies for the aircraft, seen here in the retracted position. Author's photo.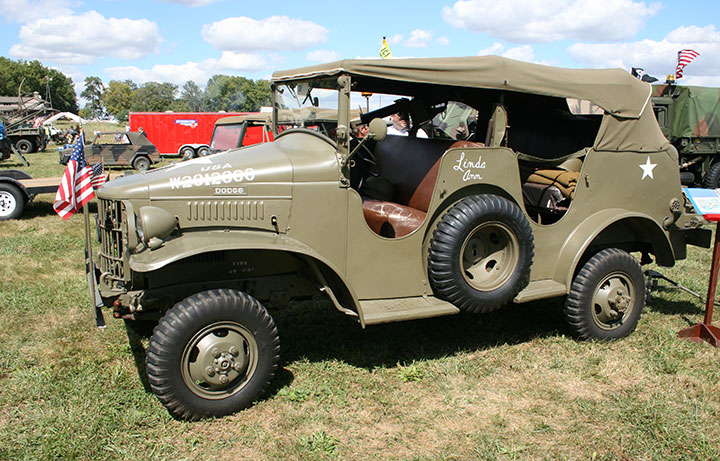 Dodge WC-6 1/2 Ton 4x4 Command and Reconnaissance Car on display in September 2013 at the MPVA Rally at the Ropkey Armor Museum. Author's photo.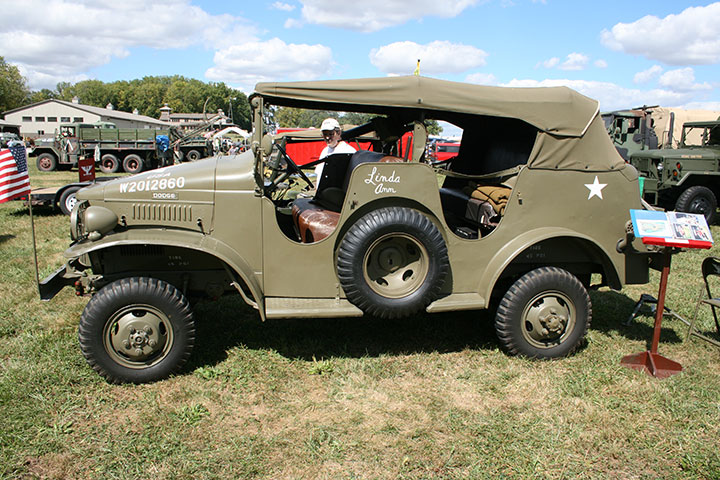 Author's photo.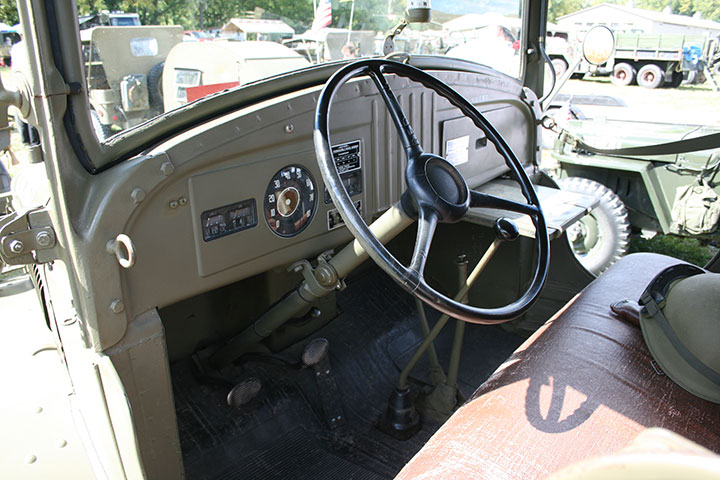 Author's photo.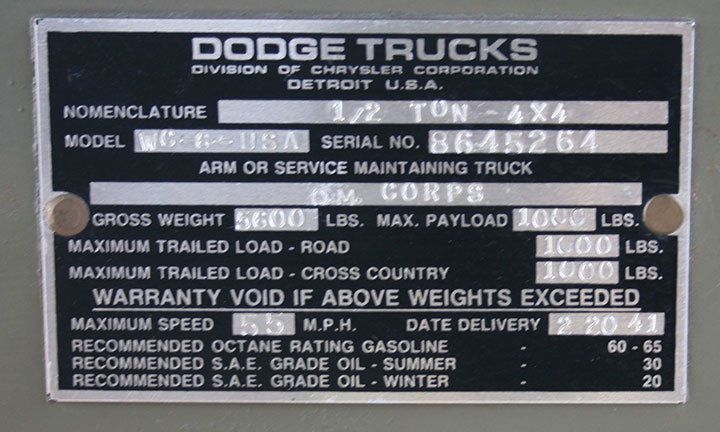 This WC-6 was built on 2-20-1941. Author's photo.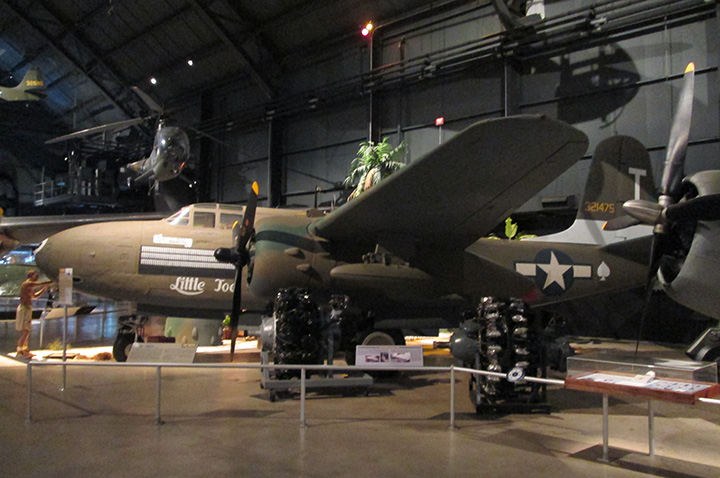 This is the Douglas A-20G that is on display at the US Air Force Museum. Chrysler built 300 bomb chute assemblies for this type aircraft.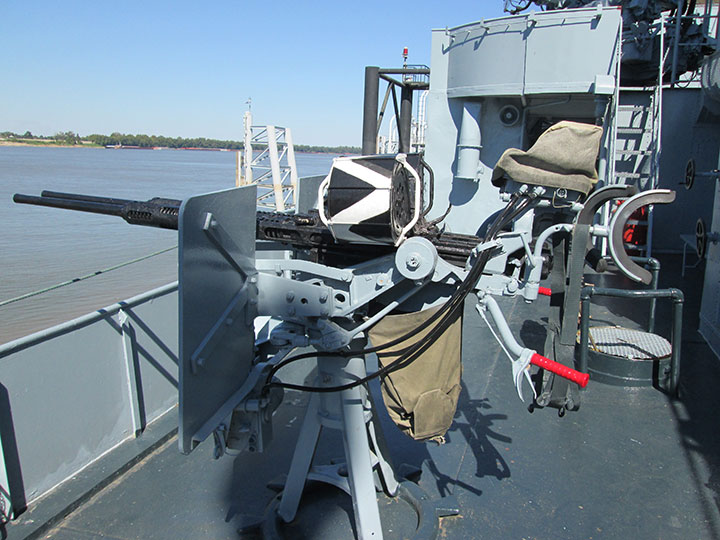 Seen here is a dual 20mm Oerlikon anti-aircraft gun located on the USS Kidd in Baton Rouge, LA. Chrysler built 156,585 Magazine Lever Assemblies that can be seen in more detail in the following photo. Author's photo.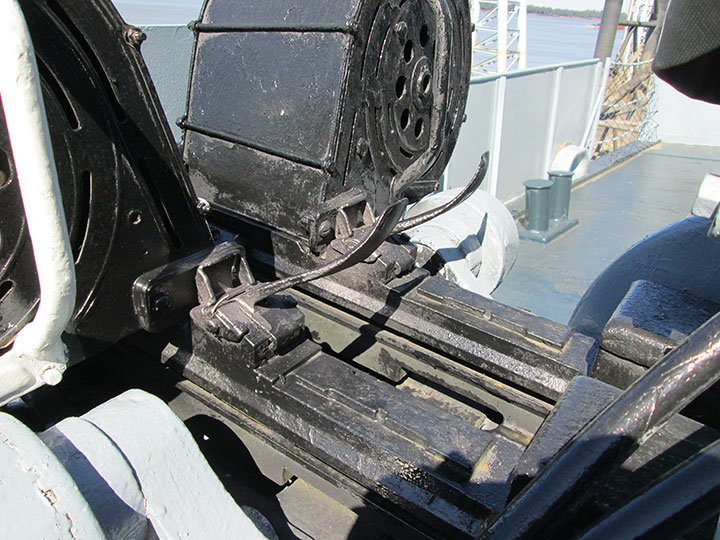 Author's photo.

This is one of 119,814 industrial engines built by Chrysler with a fire pump attached. Author's photo from the Michigan Military Technical and Historical Society added 11-29-2017.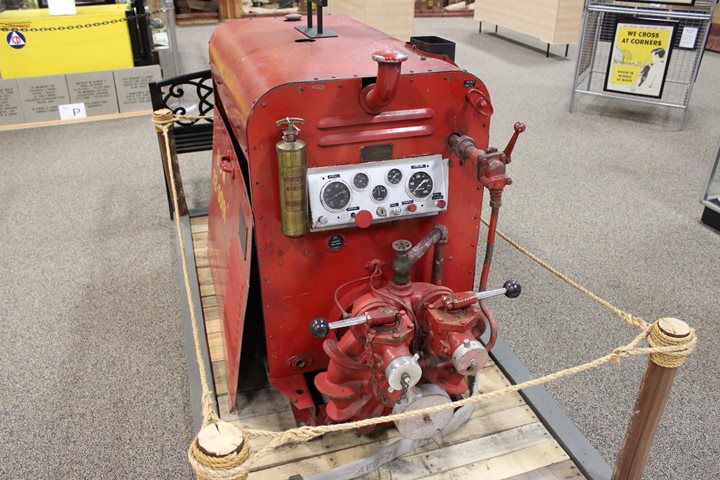 Author's photo from the Michigan Military Technical and Historical Society added 11-29-2017.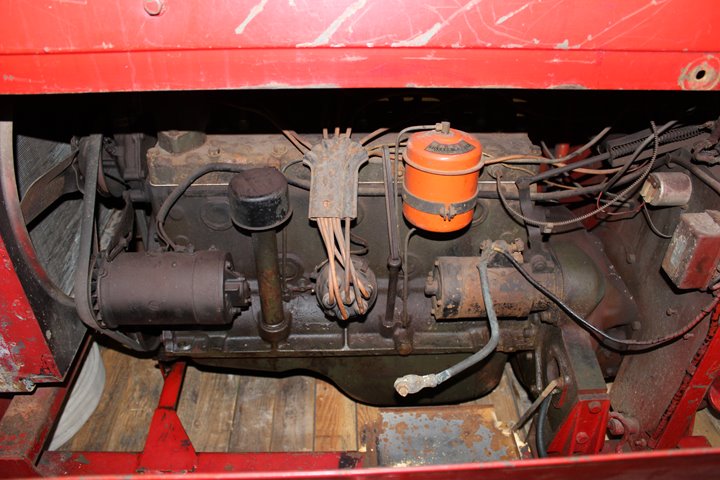 Author's photo from the Michigan Military Technical and Historical Society added 11-29-2017.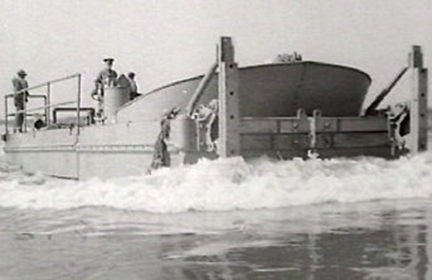 Chrysler also built 2,228 Marine Tractors or Sea Mules like the one pictured here to be used as small tugboats inside harbors which were powered by two Chrysler Marine Engines.