Mack Truck - Allentown, PA
1900-Present

This page updated 2-16-2017.

Mack World War Two / WWII Production Numbers: (26,965) N Series Military Trucks, (8,131) commercial vehicles to include buses, trucks, fire truck and trailers, and 2,600 M3 tank powertrains.
(700) 5 ton NJU series 4x4 trucks. (8) NJU-2 were used for towing topographical mapping trailers and the remaining NJU-1s were used for towing pontoon trailers. The NM 6x6 series was a 6 ton truck, of which (87) were NM-1, (107) were NM-2, (104) were NM-3, (1,060) were NM-5, (3,240) were NM-6, and (3,888) were NM-7. There were an unknown amount of NM-8s built. (2,053) NO 6x6 7&1/2 ton trucks were produced among the N series.
The New Brunswick, NJ plant was purchased from the Wright-Martin Aircraft Company in 1919. During WWI the plant had produced 5,816 Hispano-Suizas aircraft engines under license and 51 aircraft. Mack bought the plant and the equipment in it.
Mack Truck was 63rd in dollar value of WWII production contracts.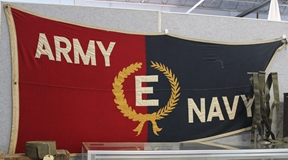 Mack Truck in Allentown was awarded the Army-Navy "E" Award four times. The first award was presented on November 21, 1942 as shown below.
The Mack plant in New Brunswick, NJ was awarded the Army-Navy "E" Award three times.
The Mack plant in Plainfield, NJ was awarded the Army-Navy "E" Award three times.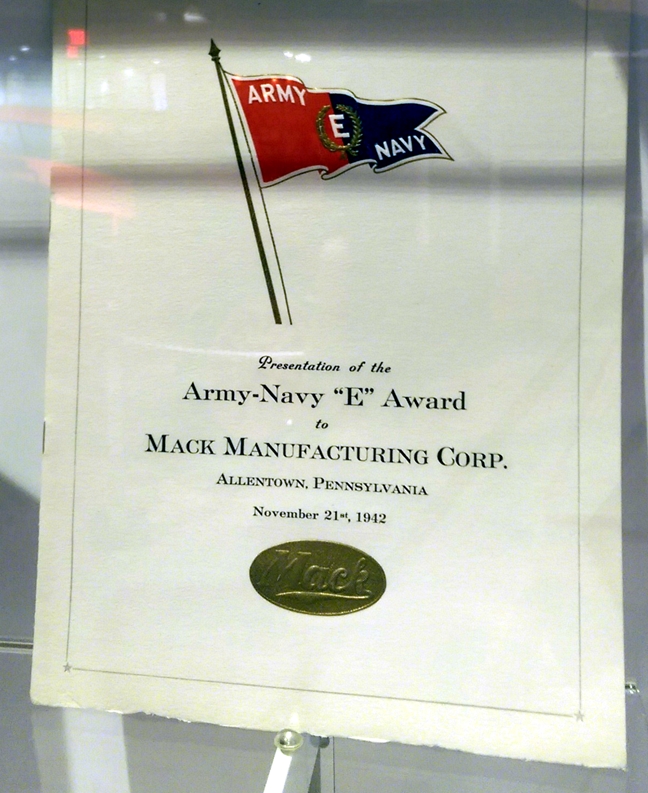 Photo added 6-13-2016 courtesy of Rudy Lev.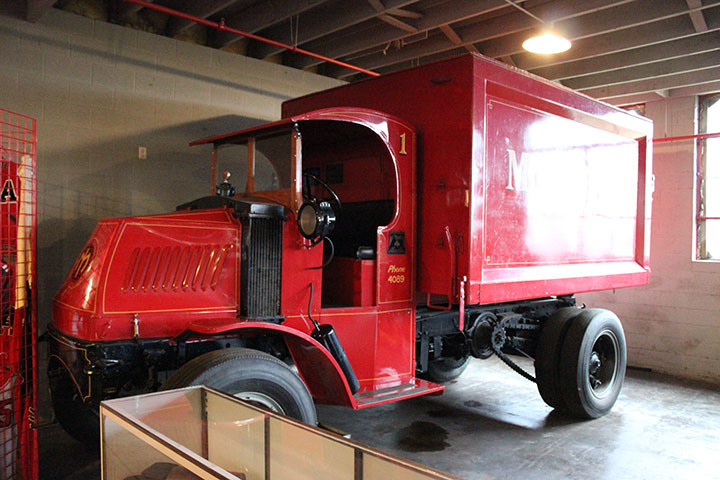 This 1925 Model AC "Bulldog" truck is similar to what the company provided to the British and US Armies during WWII. British troops nick named them "Bulldogs" because of their toughness. Note that the radiator is located just forward of the firewall and the cooling fan was driven by the flywheel. Originally the Model AC came with hard rubber tires and was introduced in 1916. Author's photo from the National Automotive and Truck Museum in Auburn, IN.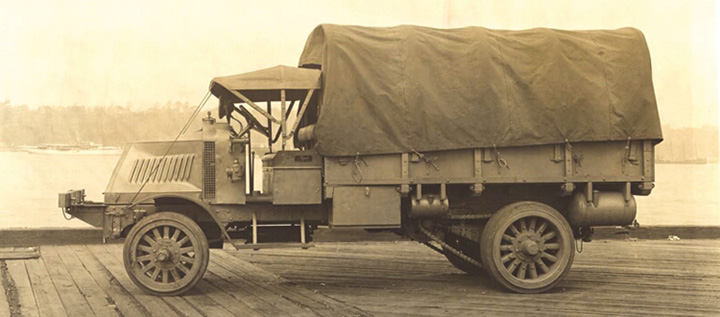 This photo from the the Mack Truck Historical Museum shows a World War One Model AC. The radiator was not placed in the front grill to keep it from being damaged by stones on the road and irate teamsters that still used horses and threw rocks at the trucks.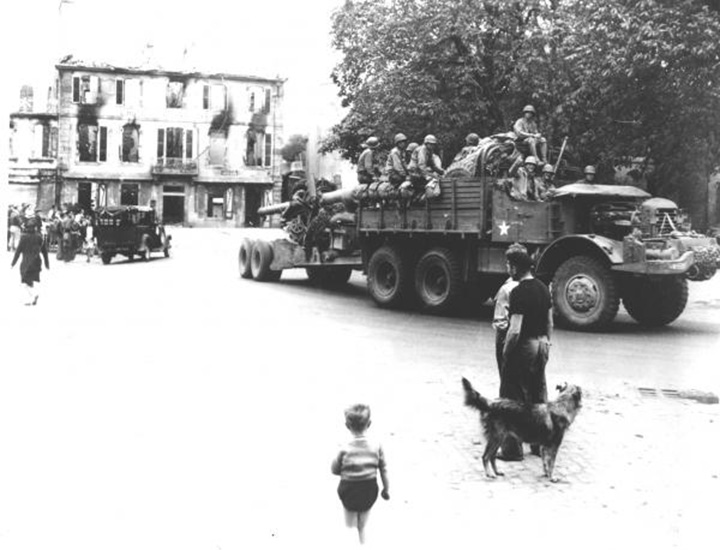 This Mack NO 7&1/2 ton truck is pulling a 155 mm gun through Brest, France in August of 1944, the task it was designed for. Photo courtesy of the Mack Truck Historical Museum.
Below are photos of a 1945 Mack NM8D 7594 delivered to the US Army on June 12, 1945 and is undergoing complete restoration at the Mack Truck Museum in Allentown, PA. This 6-ton 6x6 prime mover was being used as a target at Fort Indiantown Gap in Pennsylvania. Restoration of the truck is scheduled to be completed in time for a parade in Washington, DC during the summer of 2017. Photos courtesy of Rudy Lev and added 6-14-2016.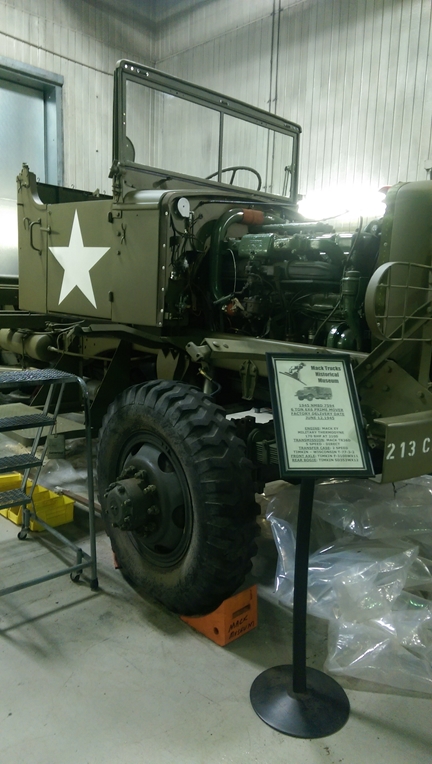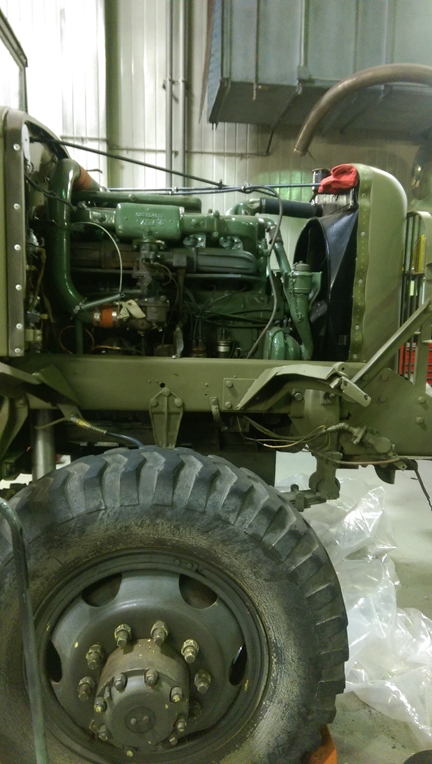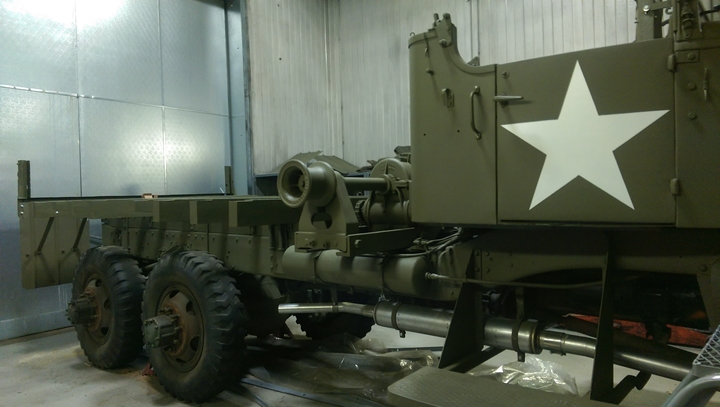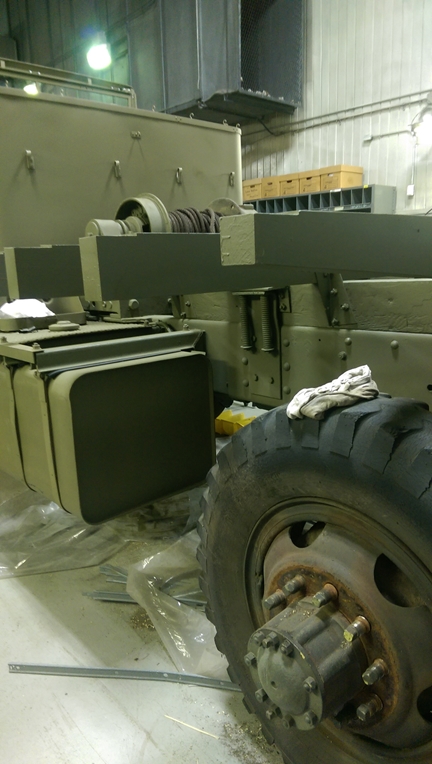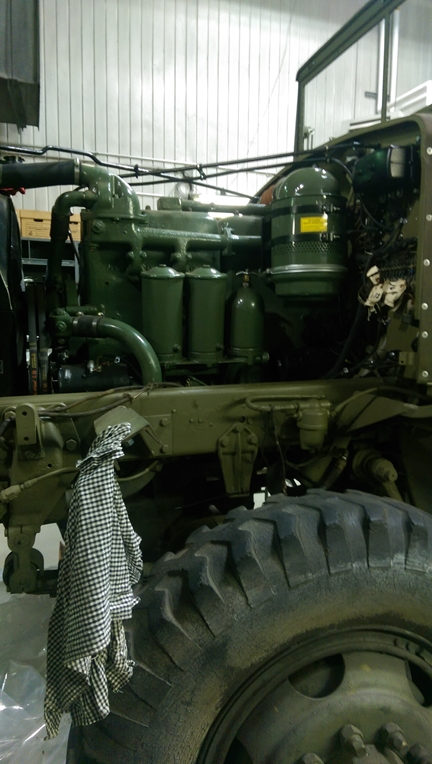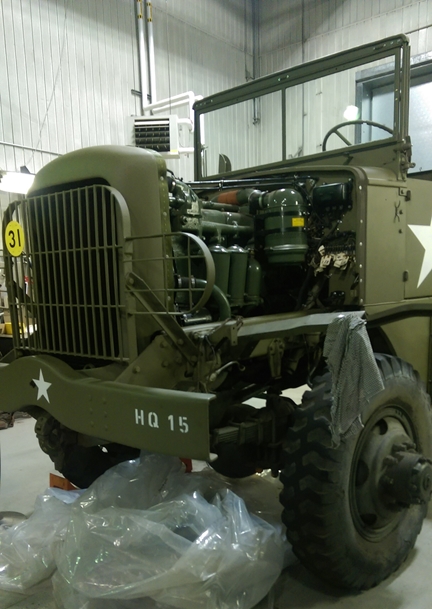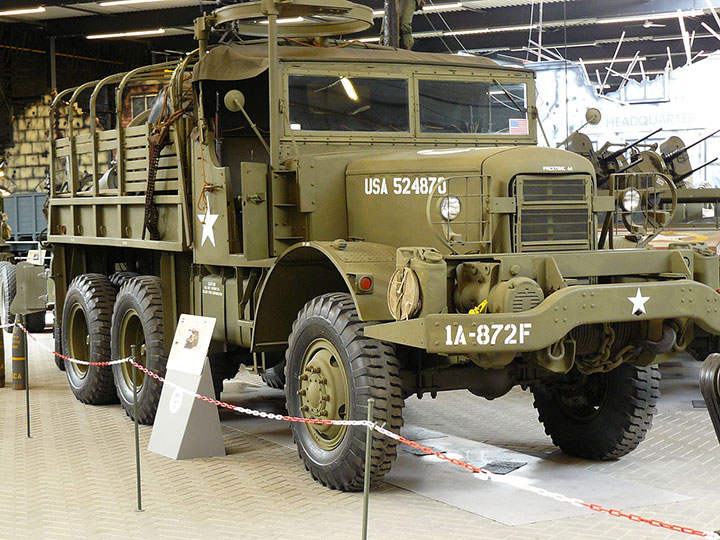 Due to the low production number very few are in museum or owned by private collectors. This pristine example of Mack NO is in the Overloon Military Museum in the Netherlands. Photo courtesy of Zandcee.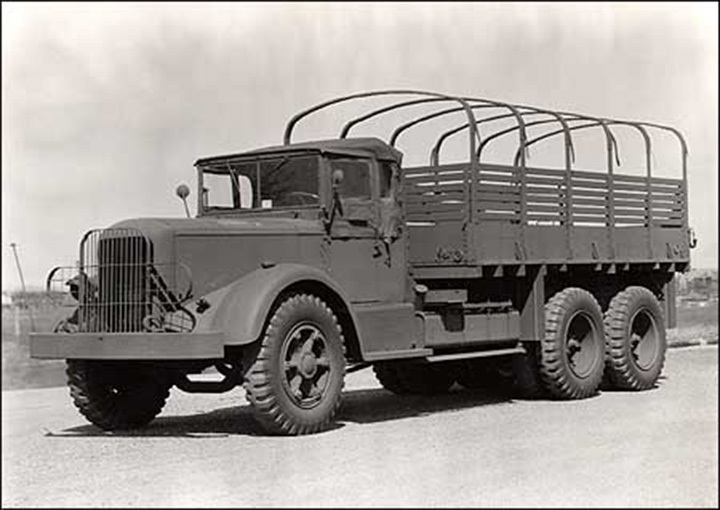 This early World War Two photo shows the Mack Model NR 6 ton truck. Photo courtesy of the Mack Truck Historical Museum.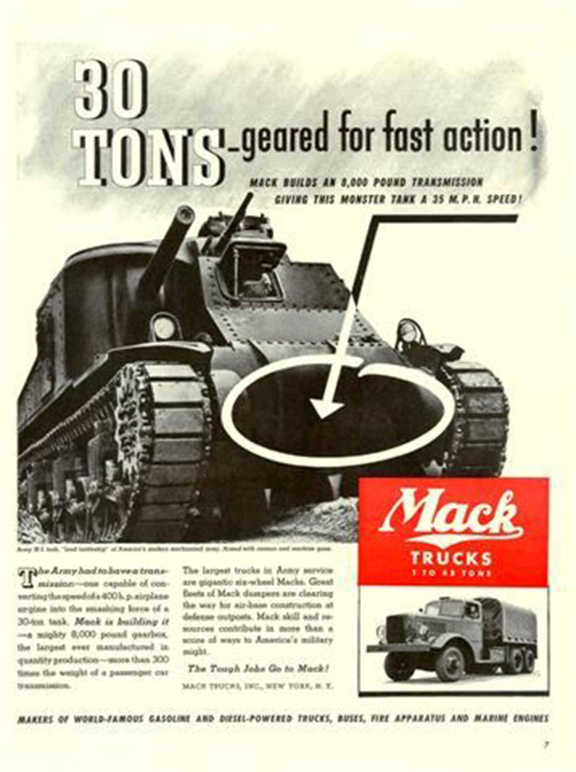 The 2,600 tank transmissions went into the M3 Lee/Grant tank.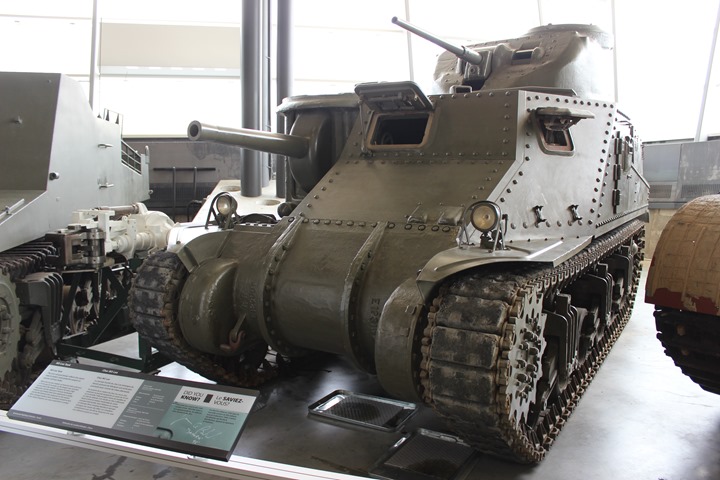 The Mack built transmissions were at the front of the M3 tank. Author's photo added 2-16-2016