American LaFrance in World War Two
Elmira, NY (WWII)
1873-2014
Rest in Peace
This page added 3-2-2017.

American LaFrance is well known for the fire apparatus it produced for 141 years, until it ceased operations in 2014. American LaFrance fire equipment can be found at many fire museums in the United States. There are usually some on display, and pumping water at musters. Finding American LaFrance fire apparatus that served the US military during WWII is another story, as they are almost non-existent. Only one has been found to date, as can be seen below.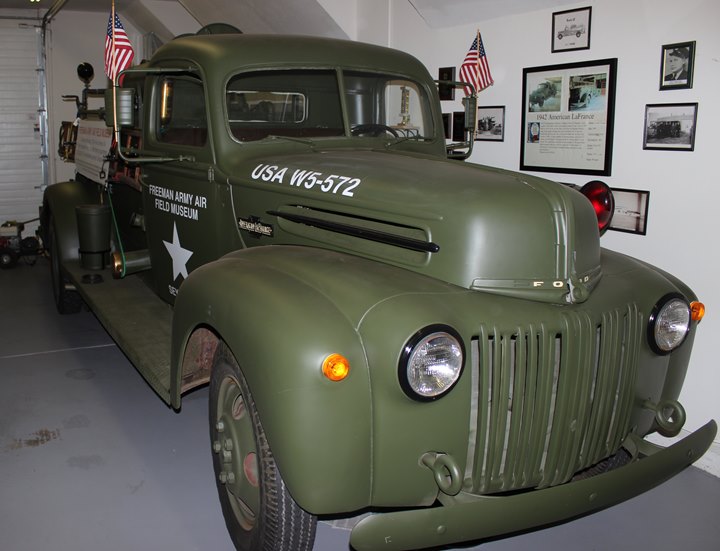 This 1942 American LaFrance fire truck was built on a Ford chassis. It served at Freeman Army Airfield in Seymour, IN from 1943 until the base closed 1946. It then served the Seymour fire department; and can now be seen at the Freeman Army Airfield Museum. Author's Photo.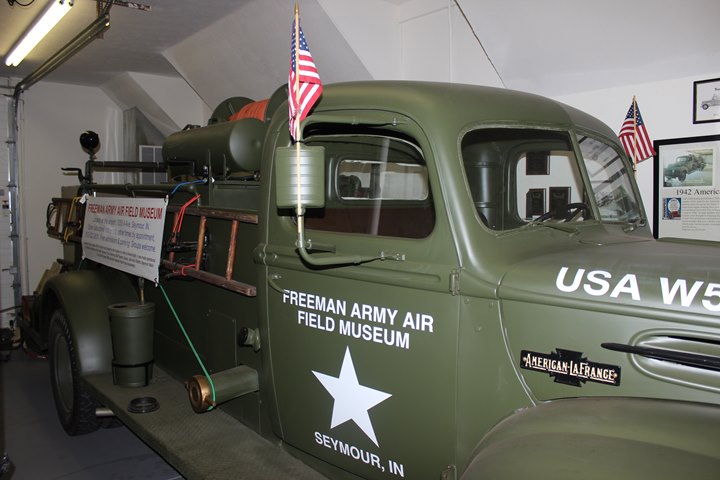 The fire truck is in running condition; and is used by the museum for parades and other events. Author's Photo.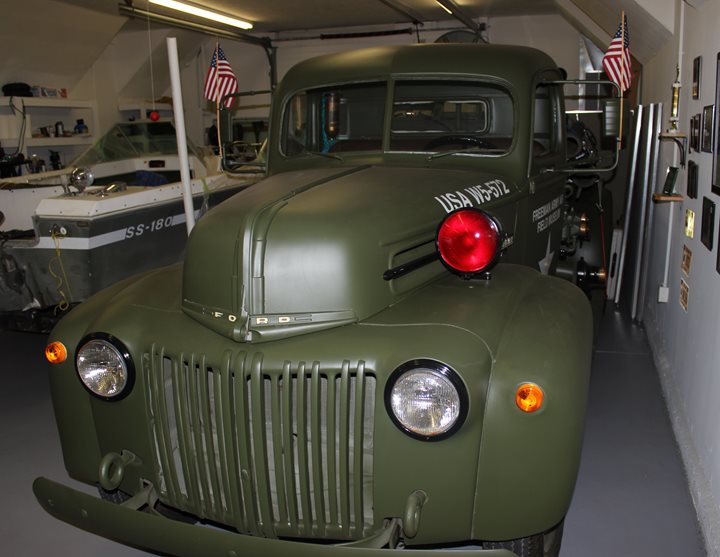 Author's Photo.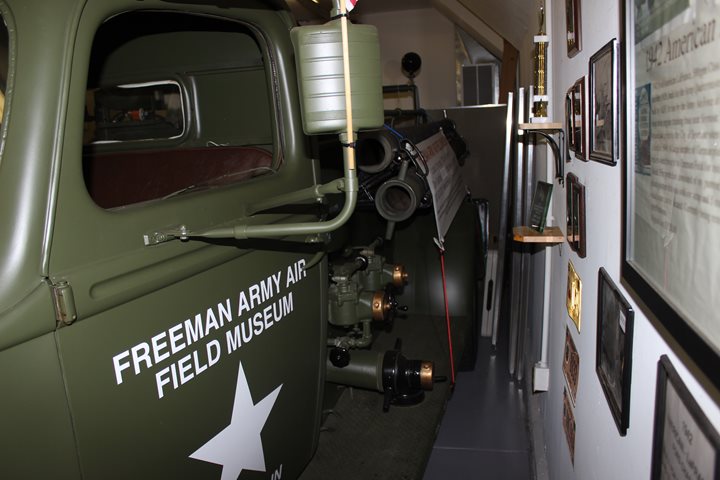 Author's Photo.
2016 Frankenmuth, MI Muster
There were four American LaFrance fire trucks along the Cass River in Frankenmuth on Saturday, July 30th.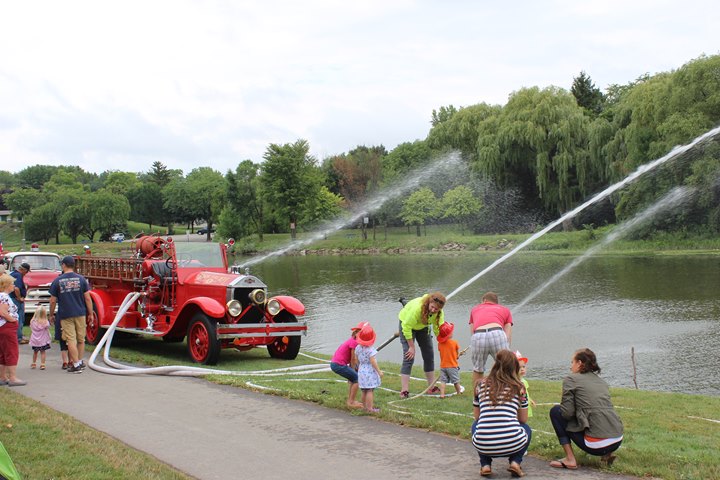 Both big and little kids were having a great time pumping water back in to the river courtesy of the pump in this 1929 American LaFrance. Author's Photo.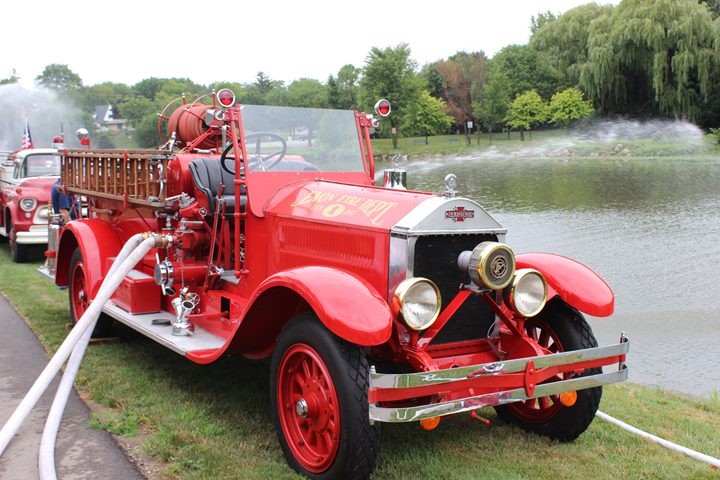 Author's Photo.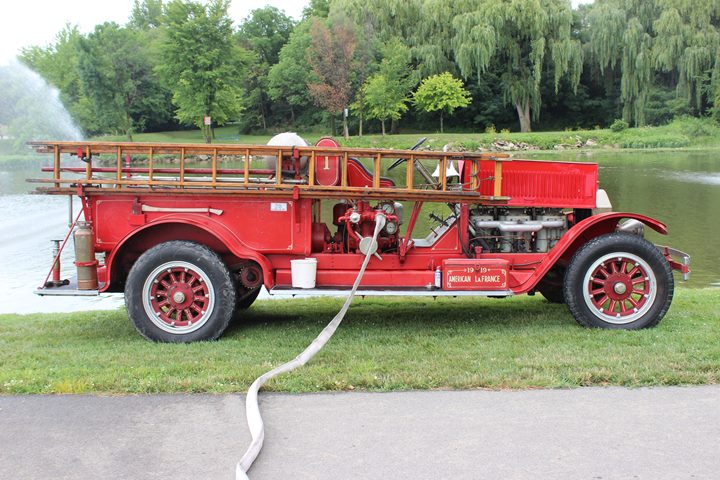 This 1919 American LaFrance may have been the oldest of the type at Frankenmuth. Author's Photo.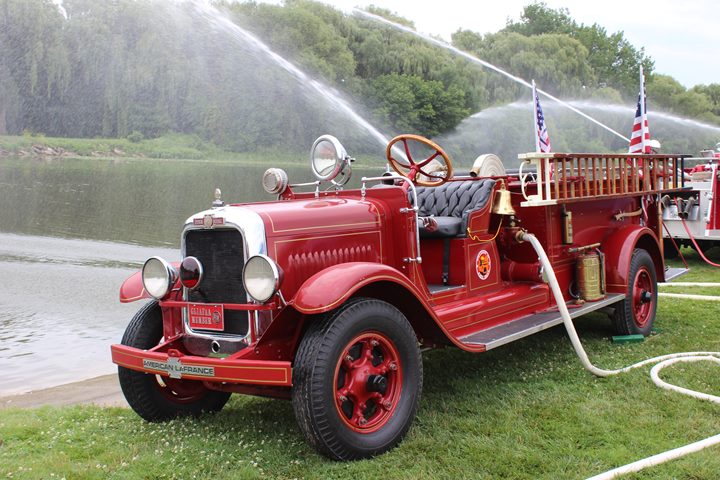 This appears to be the same vintage as the 1919. Author's Photo.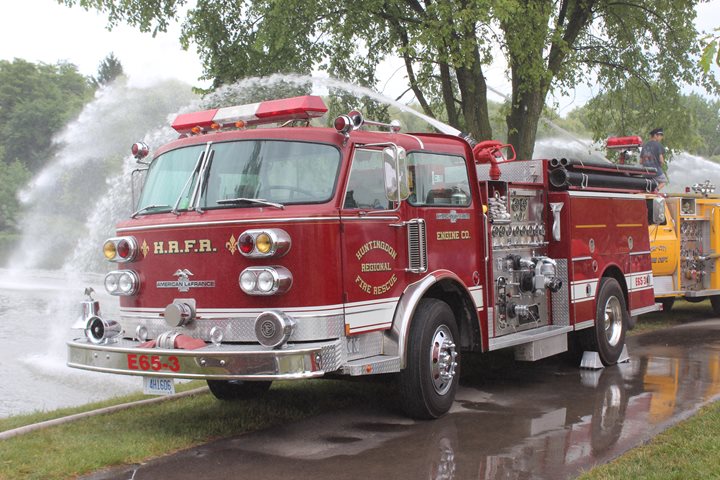 Author's Photo.