Ward LaFrance Truck Corporation in World War Two / WWII
Elmira Heights, NY
1916-1979
Rest in Peace!
This page added 6-12-2017.
Ward LaFrance is named after Addison Ward LaFrance, who initially worked for his father as an engineer at American LaFrance, where he designed a spring raising aerial ladder for fire trucks. As a reward for successfully completing this project, his father awarded Addison with a car dealership. In 1916 Addison then expanded the dealership into the manufacture of trucks which he named the LaFrance Truck Manufacturing Company. Due to the similarity of the name to his father's company, American LaFrance, he renamed it the Ward LaFrance Truck Company.

Today Ward LaFrance is most well known by fire apparatus enthusiasts for its P-80 Ambassador Pumper which was produced during the 1970s. The most famous of the P-80s started in the 1970's TV show "Emergency" as Engine 51. Ward LaFrance also built over-the-road trucks, vans for UPS, dump trucks, cement trucks and chassis for busses and trolleys. During WWII it produced 1,552 M1A1 6x6 six ton wreckers. In 1953-65 Ward LaFrance produced another 1,072 M1A1 Wreckers. Other military produced for the US military after WWII included a 6 ton 6x6 Bridge Erection Vehicle, (662) CW750 fire trucks, and (139) MB-5 Crash Trucks for the US Navy.
Ward LaFrance World War Two / WWII Production Numbers / Statistics: (1,552) M1A1 6x6 six ton wreckers.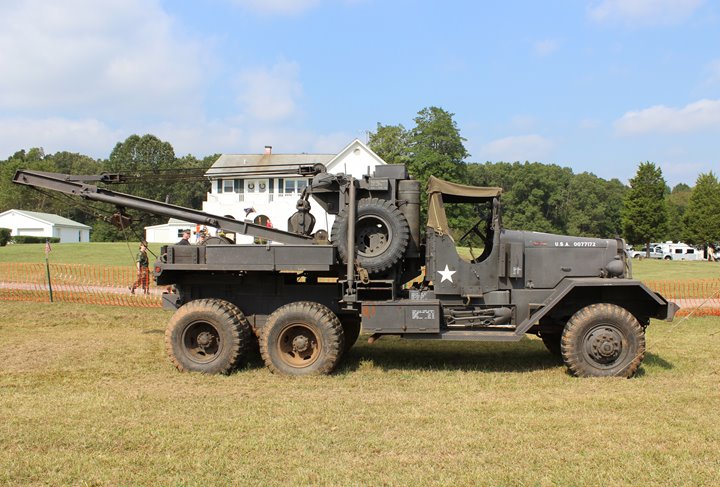 This is a Ward LaFrance 6x6 six ton wrecker owned by the Virginia Museum of Military Vehicles at Nokesville, VA. This was photographed by the author at the Museum's annual open house in September 2016.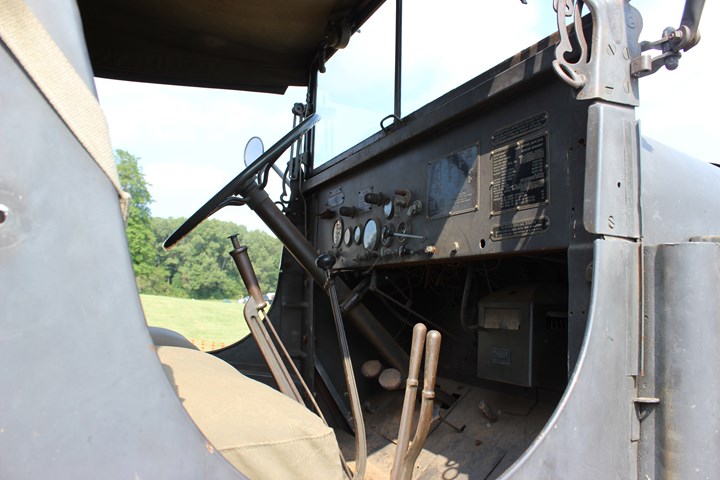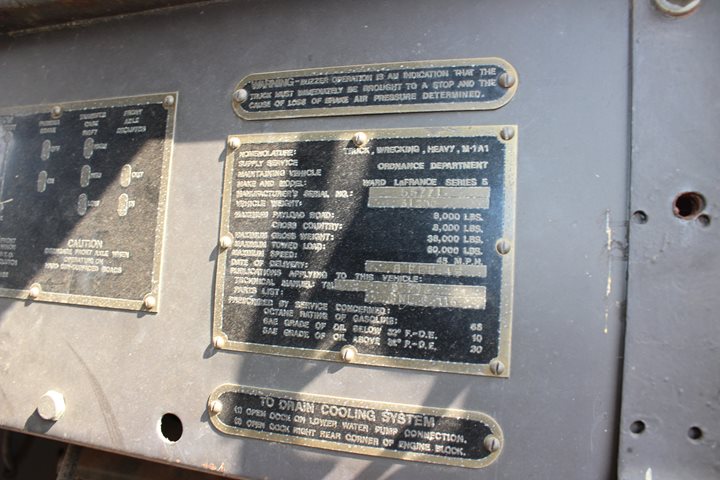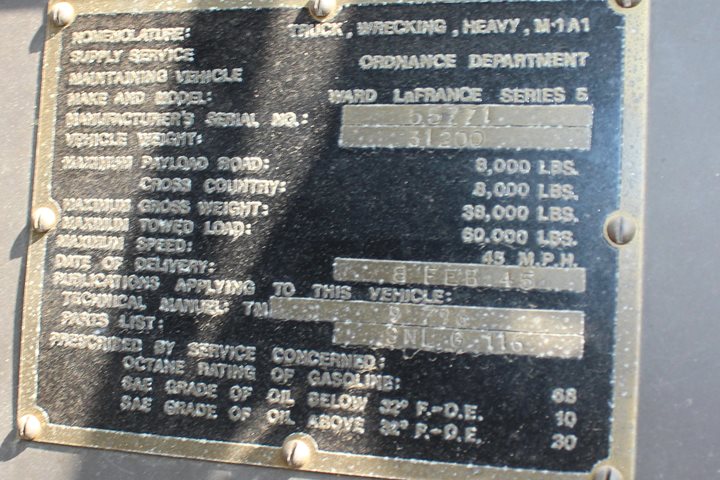 This Ward LaFrance Series Five M1A1 was delivered to Army Ordnance on February 8, 1945. This delivery date contradicts other sources that state Ward LaFrance only built the M1A1 between 1941 and 1943. The ID tag looks original, as opposed to many reproduction ID tags seen on WWII vehicles. This was Ward LaFrance serial number 55771.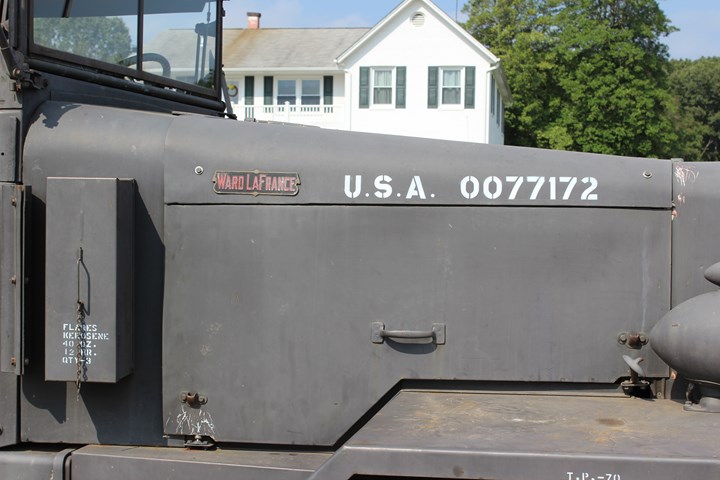 Another interesting aspect of this vehicle is the War LaFrance nametag on the hood. The Army Ordnance Department did not allow company names on vehicles purchased after 1942. This would therefore appear to be a post war addition.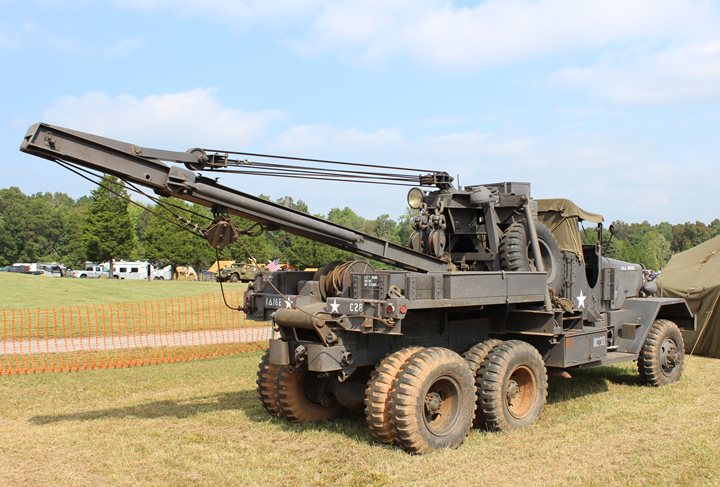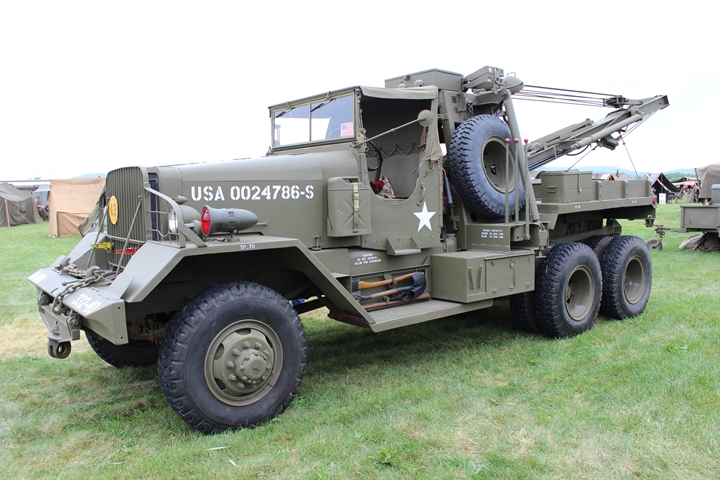 This Ward LaFrance 6x6 six ton wrecker was photographed at the 2016 WWII Weekend in Reading, PA.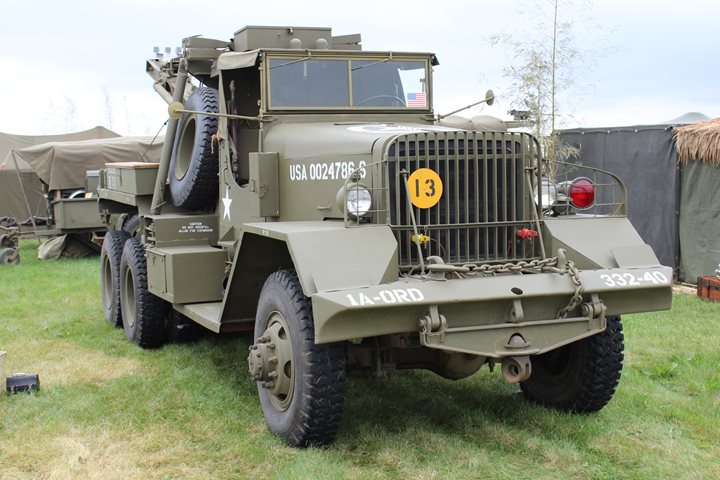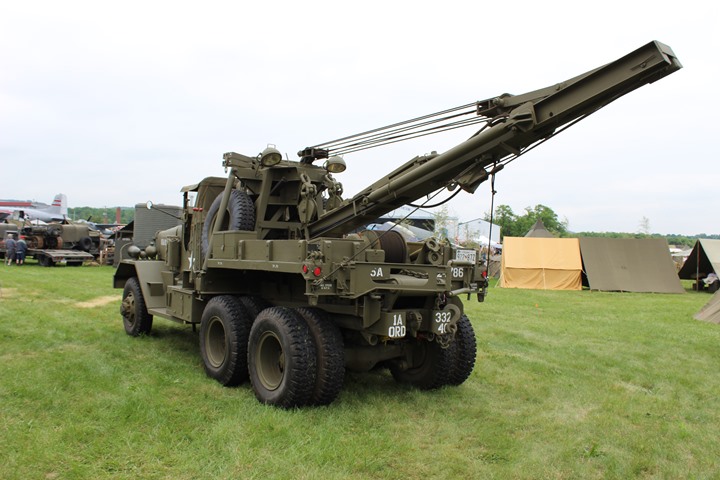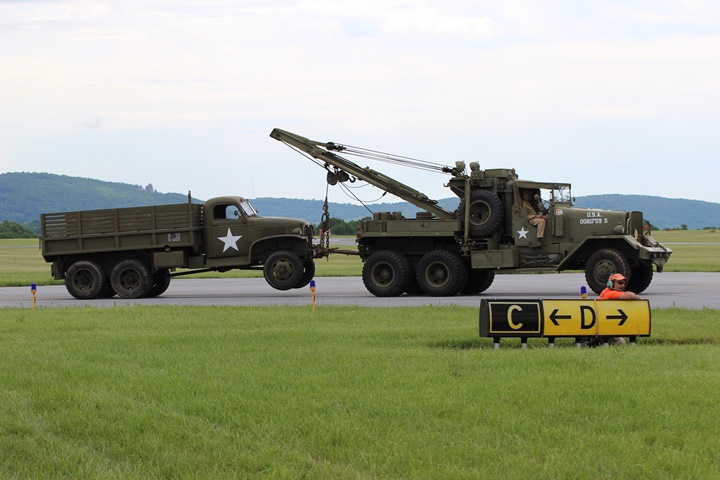 The Ward LaFrance wrecker returned for the 2017 World War Two Weekend, and towed a GMC 2-1/2 ton truck during the show. Author's photo added 6-12-2017.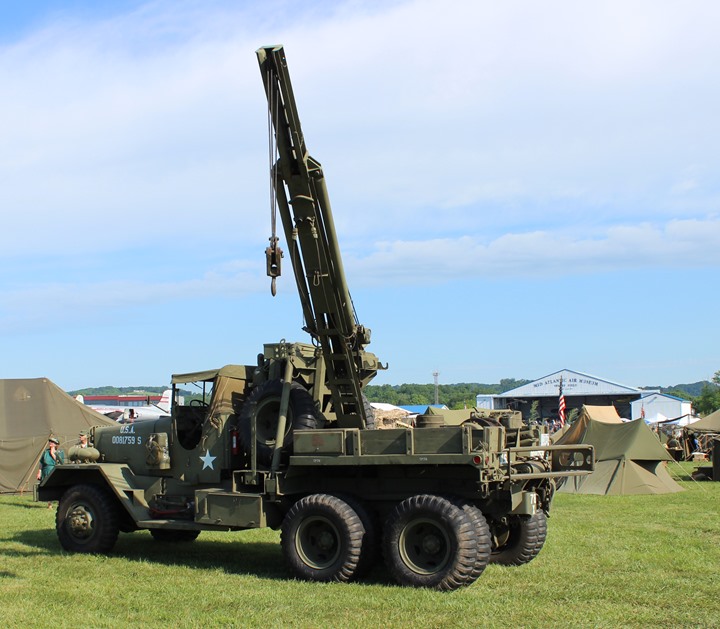 It was also on display with its boom extended. Author's photo added 6-12-2017.