Crosley Auto in World War Two / WWII
Cincinnati, OH
Auto Production in Richmond, IN
1939-1953
Rest in Peace
This page last updated 2-2-2014.

The company was headquartered in Cincinnati, OH and made radios, refrigerators and as somewhat of a sideline automobiles before the Second World War, starting as an AM Radio Station, WLW. From 1939 to 1942 Crosley built 5,757 automobiles.
During the Second World War Crosley was the largest employer in Cincinnati with 16,000 employees with the most important product being produced the very top secret Mark 53 radar AA proximity fuse. This was so secret that it was taken to the Lunken Airport in unmarked trucks to be flown to its final destination. When in combat they were only used on ships so they could not be captured by enemy troops.
Crosley had 1,400 employed at the Richmond plant during WWII.
Not included as production items were several small prototype military vehicles which included a Mosquito and Covered Wagon, modified civilian vehicles which were tested by the US Army at Camp McCoy, WI. Crosley also made 35 CT-3 Pups for military evaluation and also made one small tracked amphibious vehicle called the Crosley Duck similar to the Studebaker M29 Weasel. Some of the design work and maybe the prototyping could have been accomplished in either plant.
After WWII the Richmond facility was sold to AVCO which returned the plant to refrigerator production. Powell Crosley keep the car making operation and moved it to Marion, IN where it remained in production until 1953 producing another 84,844.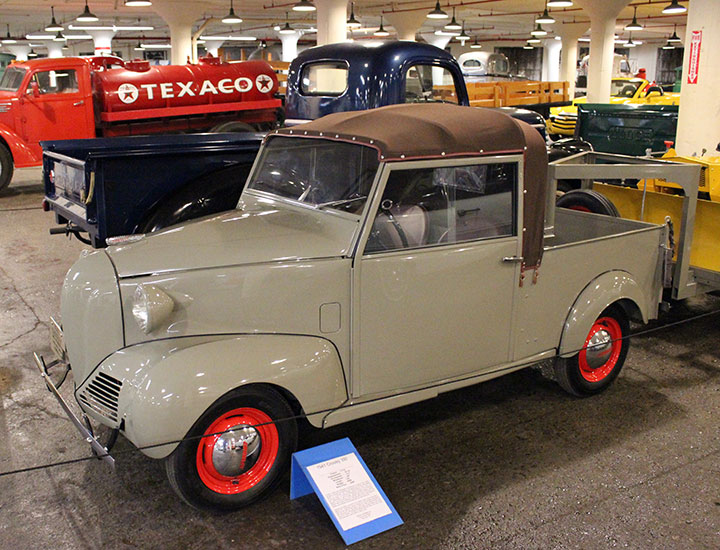 This is a 1941 Crosley as seen as seen at the National Automotive and Truck Museum in Auburn, IN. With a 2 cylinder, 12 hp engine, it was designed to get 50 miles per gallon of gasoline, for which those that owned one during the Second World War would have found it invaluable with the gasoline rationing. Author's photo.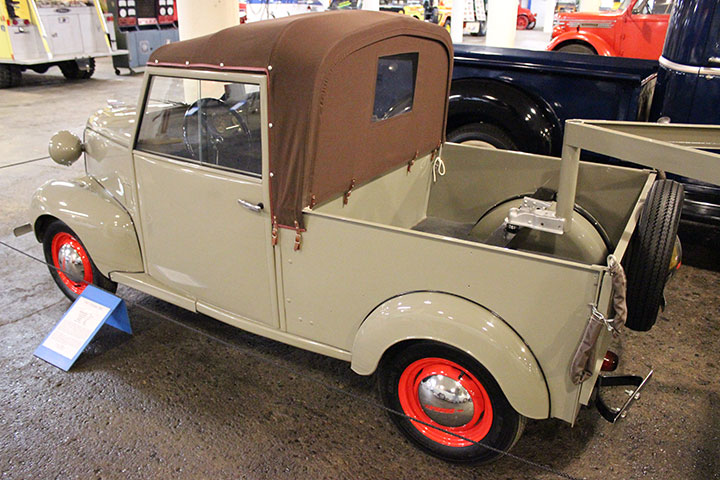 One could get Crosleys as sedans, station wagons, and pick-ups, as shown here. Author's photo.
Crosley World War Two / WWII Production Numbers for Richmond auto plant only: Components for Walkie-Talkies Radios, IFR Radio guidance equipment, Air Supply units for Sperry Bombsites (used in B-24s), Air conditioning units, Martin PBM Mariner bow gun turrets and 1/4 ton trailers. The gun turret was the largest contract.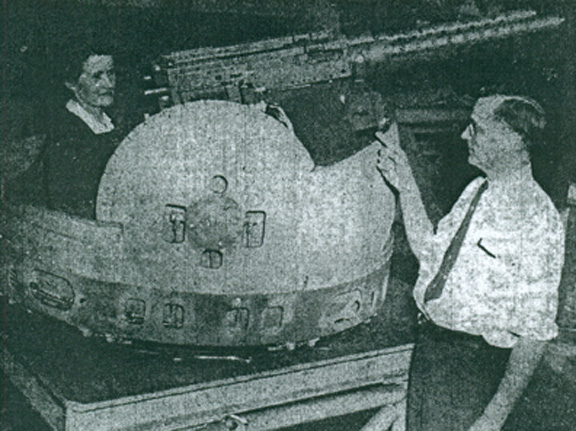 One of the WWII products in the former Crosley auto plant was this bow turret for the Martin PBM Mariner. 1,362 PBMs were built.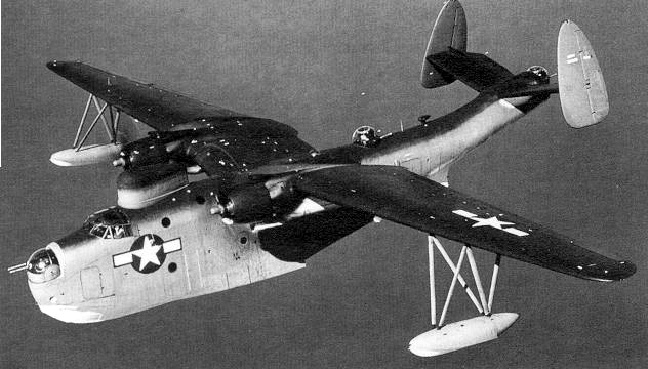 This photo shows the Crosley built bow turret in the Martin PBM.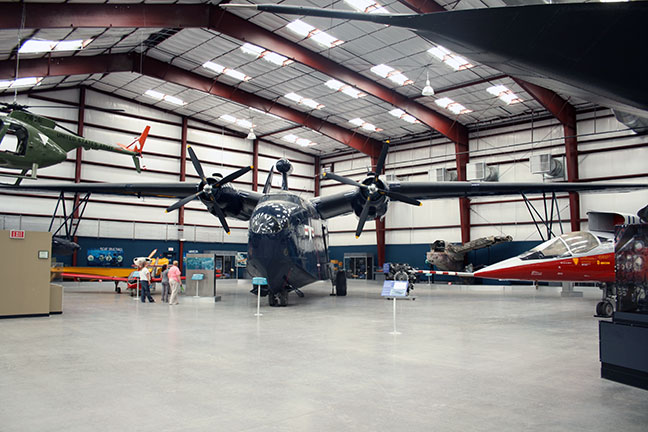 This is a Martin PBM-5A Mariner and is the only surviving PBM remaining in the world of the 1,366 built and is at the Pima Air and Space Museum in Tucson, AZ. This is model unfortunately does not any of the turrets in it as it is a post WWII model.

This is where the bow turret would go.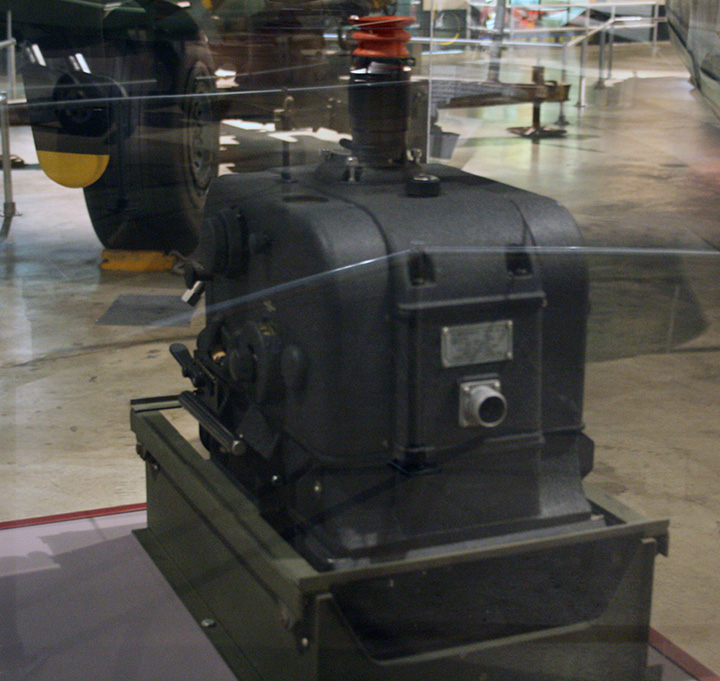 The next two photos show a Sperry S-1 Bombsight that Crosley made parts for in its Richmond, IN Plant.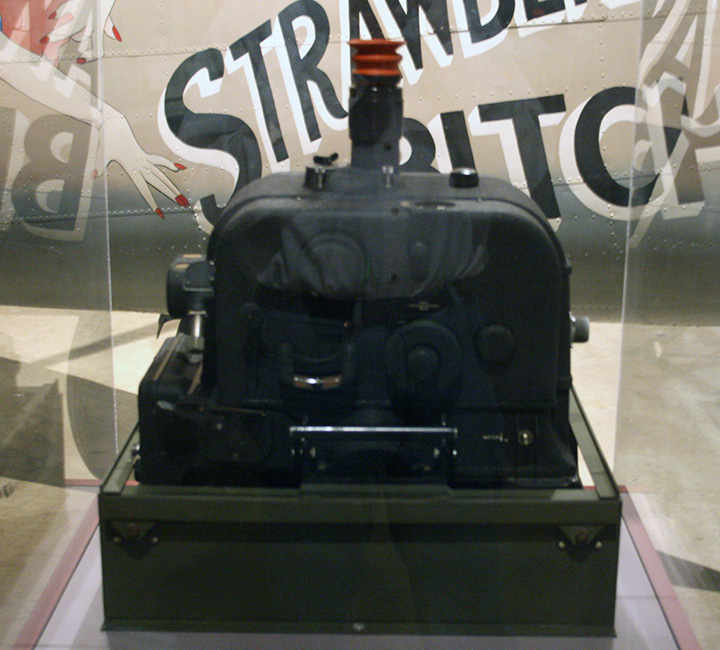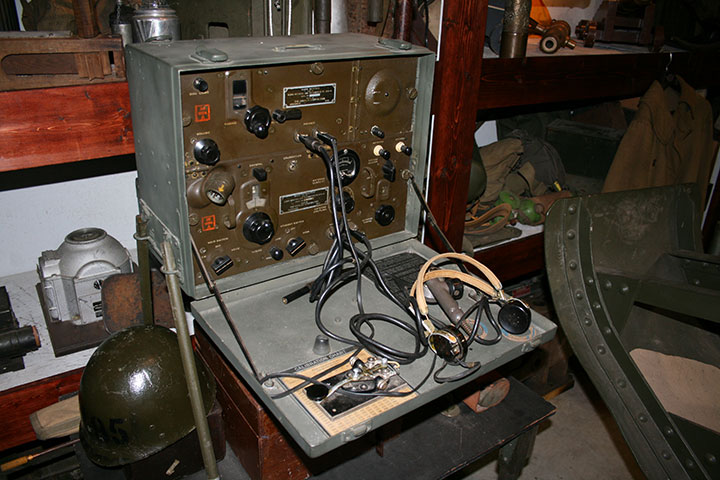 Crosley built 150,000 of these BC 654 radios during WWII and some of the parts may have been produced at Richmond along with other radio components it made. This example is on display at the Ropkey Armor Museum in Crawfordsville, IN.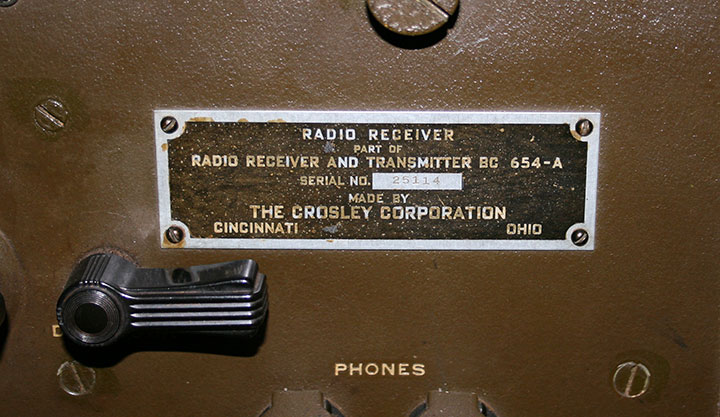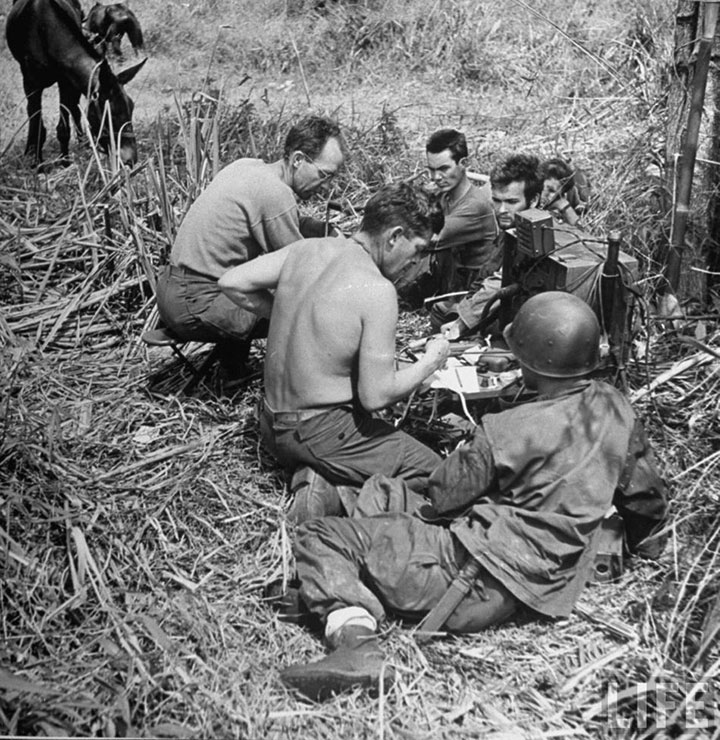 High tech radio with low tech mule to transport it with Merrill's Marauders during WWII.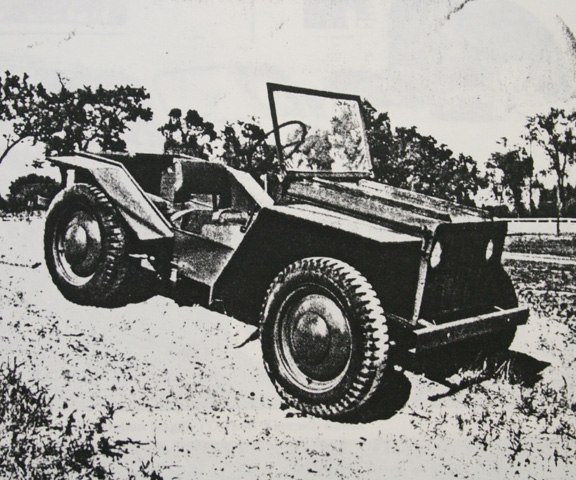 The Pup. This was half the size of a Jeep and normal passenger number was two.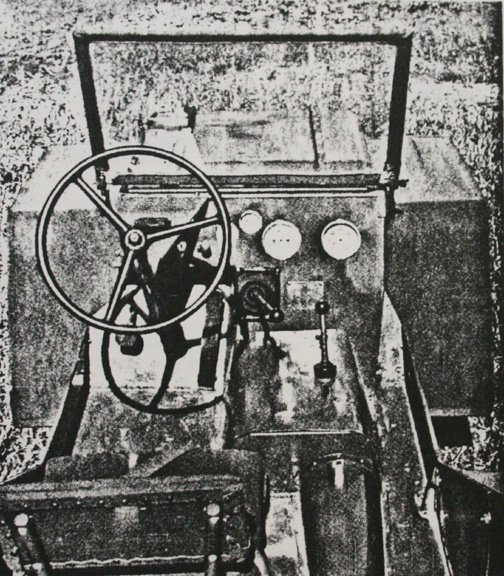 The Pup was basically one person wide. Thirty Six were made in the 1942 time frame and tested by the military but nothing came of it.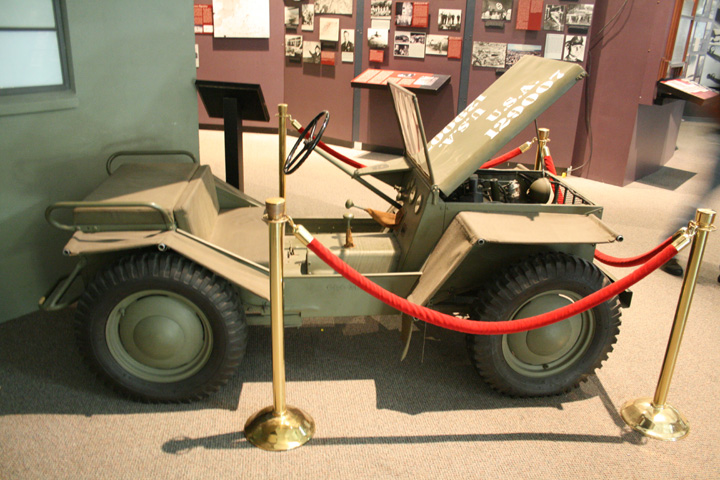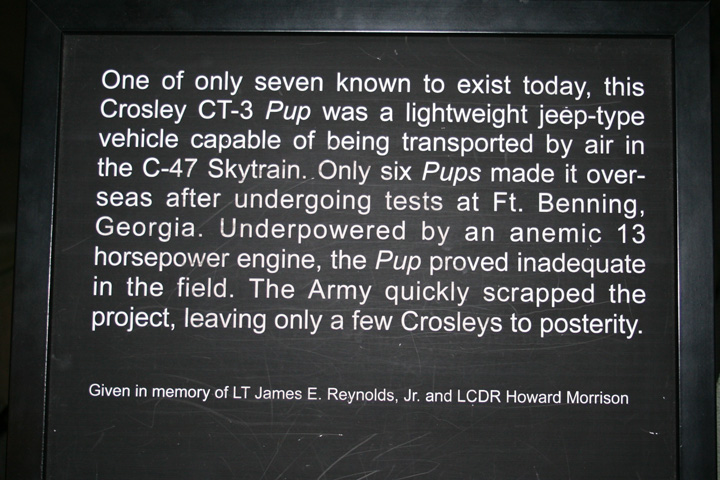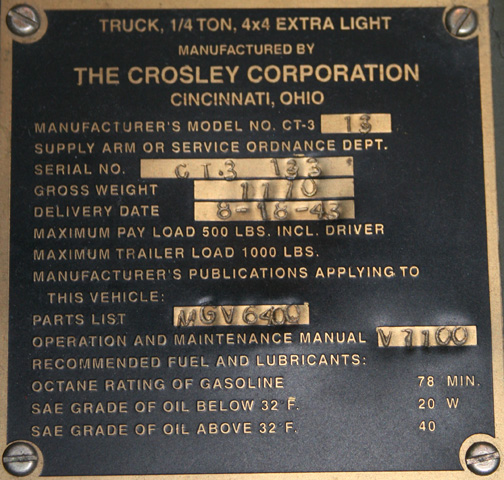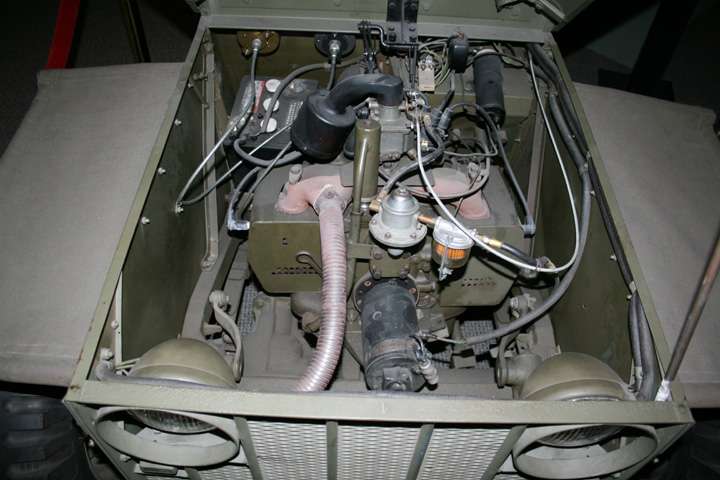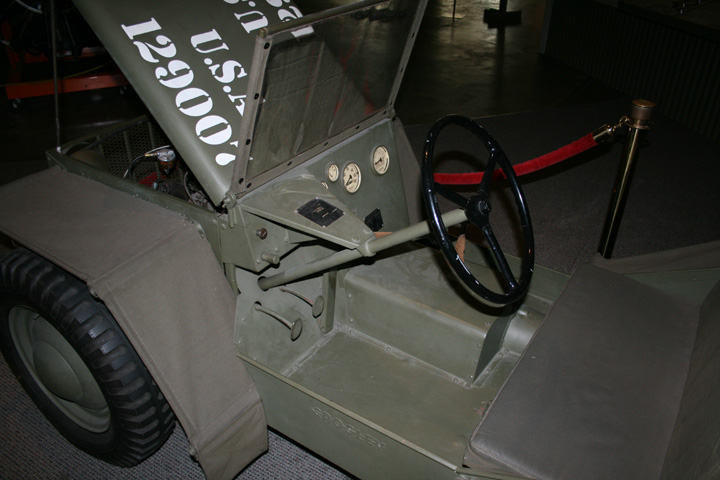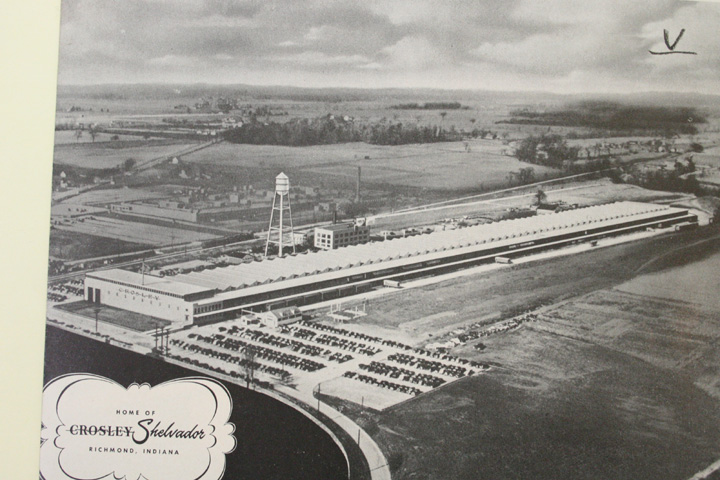 This photo is post WWII but shows what the plant would have looked liked during WWII. After WWII this plant was sold to AVCO and made Shelvador Refrigerators (They are called Shelvador because they were the first to have shelves on the inside of the door). Crosley auto production was maintained by the Crosley Family and moved to Marion, IN after the war as a new company. Plant size was 200 feet by 1,200 feet. Looking NW in this photo.