Producing More for Victory Progress in Technology One Million Browning Machine Guns
General Motors Corporation in World War Two / WWII
Detroit, MI
1908-Current
This page added 11-17-2015.
Note that this is not an annual report to the stockholders, as is the normal use for an annual report. It is a report to the employees of General Motors at the end of a tumultuous first year of war for the United States. After the Pearl Harbor attack in December of 1941 the US suffered many setbacks until the victory at Midway in May 1942. That was only the beginning as there was still a long road ahead, and GM was showing its employees how their individual efforts were taking the country "Toward Victory".
"Toward Victory"
General Motors 1942 Annual Report to Employees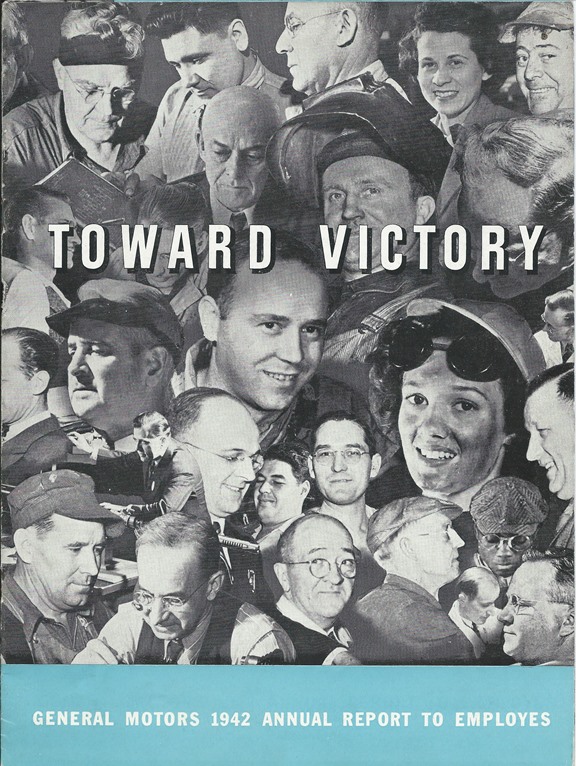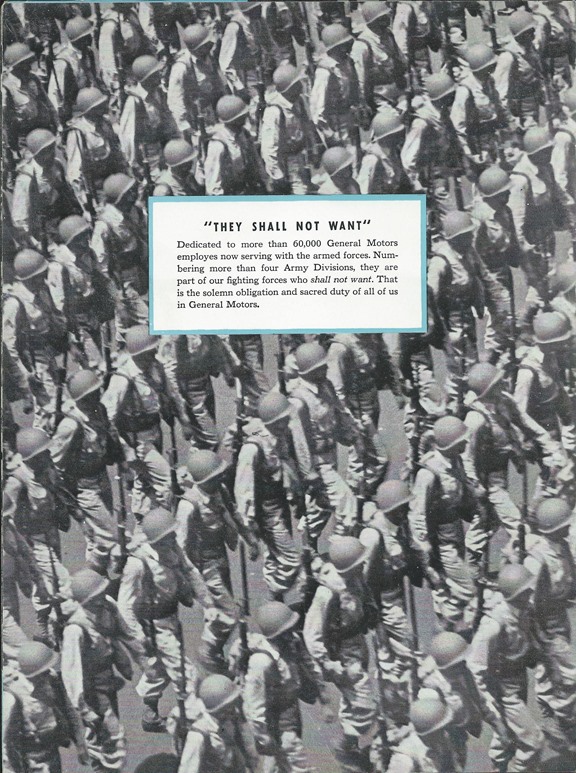 One of the 60,000 GM employees was my father who was drafted into the 88th Infantry Division. At some point in the war he carried an M1 carbine built by either the Inland or Saginaw Steering Gear Divisions of GM.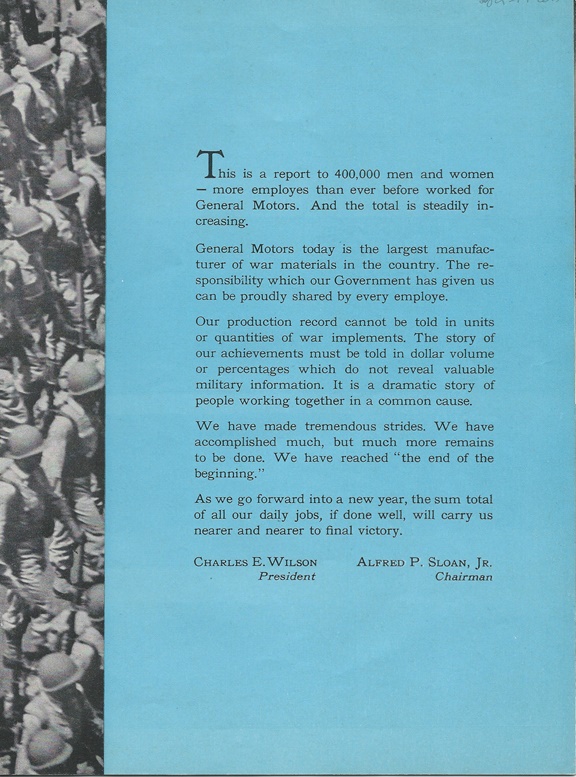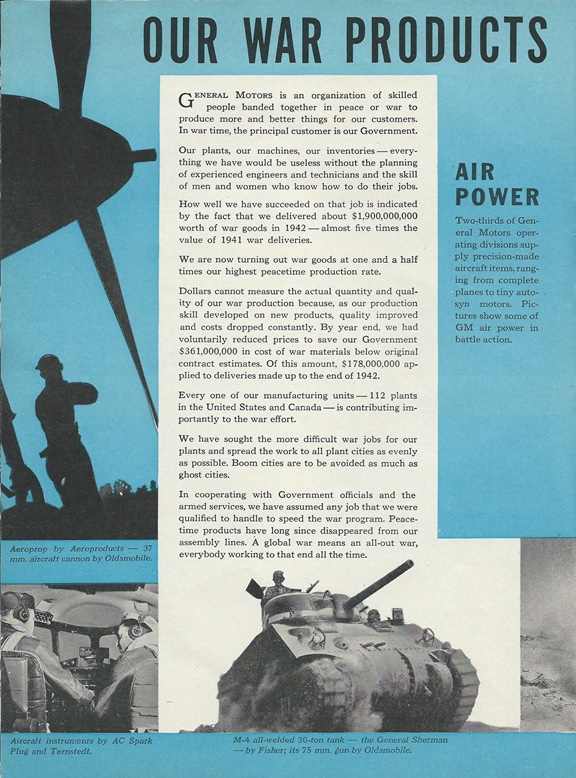 General Motors supplied through its numerous divisions a wide assortment of needed war goods.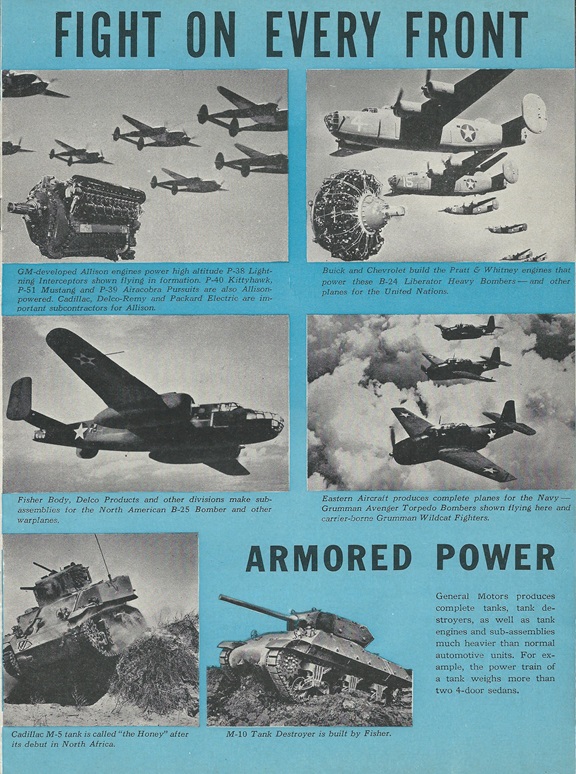 a
During WWII General Motors made four types of aircraft engines, supplied major components for B-25 and B-29 bombers, built TBM and FM-1 and FM-2 aircraft for the US Navy, and produced 38,000 tanks and tank destroyers. This is just a few of its many wartime products.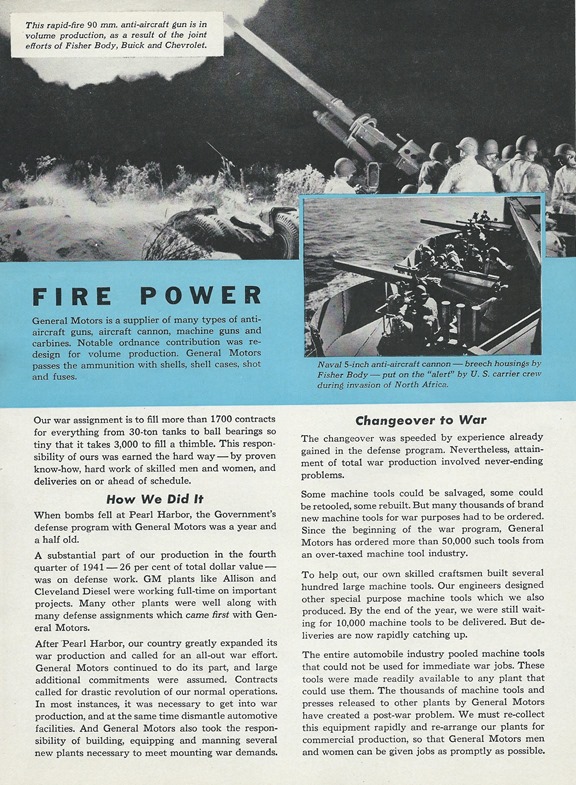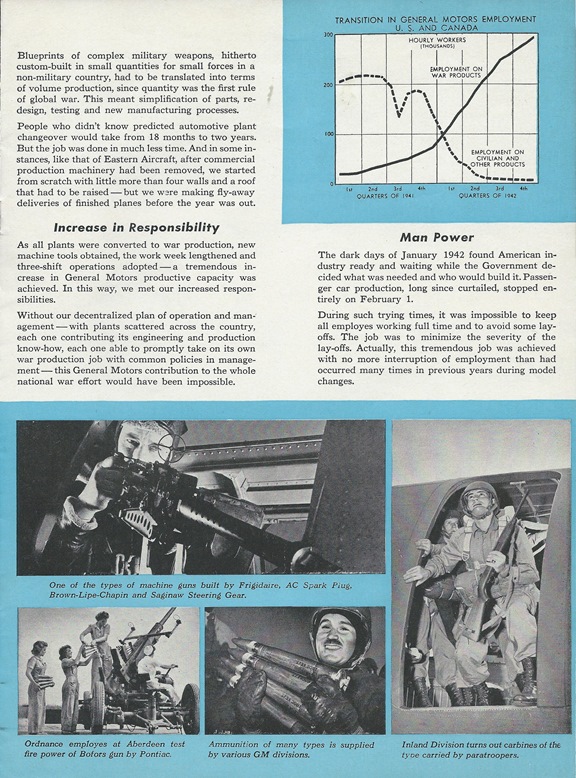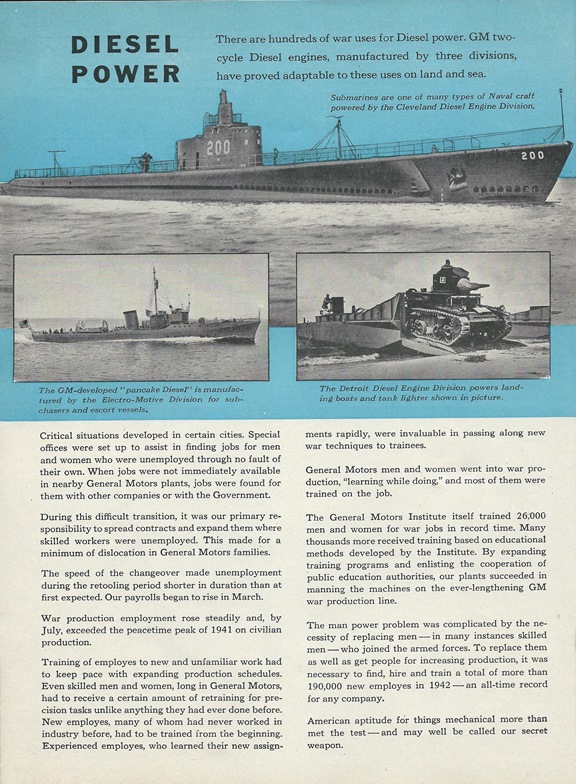 Three General Motors Divisions produced diesel engines that were used in submarines, tanks, LSTs and the Higgins Boats or Landing Craft, Vehicle Personnel, that landed on the Normandy Beaches on D-Day.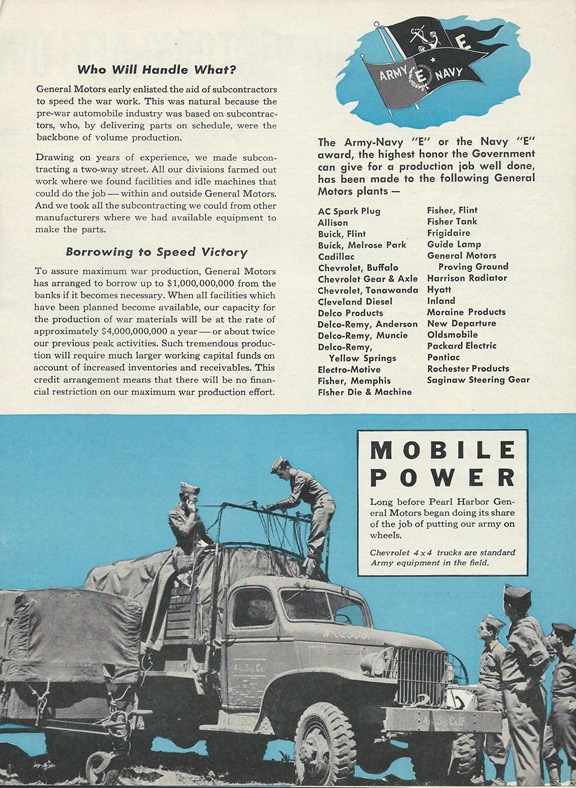 Chevrolet and GMC provided needed trucks for the US Army during WWII.
During 1942 the following General Motors plants received either the Army-Navy "E" for Excellence Award or the Navy "E" Award: AC Spark Plug, Allison, Buick Flint, Buick Melrose Park, Cadillac, Chevrolet Buffalo, Chevrolet Gear and Axle, Chevrolet Tonawanda, Cleveland Diesel, Delco-Products, Delco-Remy Anderson, Delco-Remy Muncie, Delco-Remy Yellow Springs, Electro-Motive, Fisher Body Memphis, Fisher Body Die and Machine, Fisher Body Flint, Fisher Body Grand Blanc, Frigidaire, Guide Lamp, GM Proving Ground, Harrison Radiator, Hyatt, Inland, Moraine Products, New Departure, Oldsmobile, Packard Electric, Pontiac, Rochester Products, and Saginaw Steering Gear.