Studebaker Main Page Studebaker Proving Ground Studebaker South Bend Plant Photos Studebaker World War Two Vehicle Photos Studebaker Built R-1820 Aircraft Engines on the B-17 "Yankee Lady" Studebaker World War Two Fort Wayne Plant
Studebaker in World War One
South Bend, IN
1852-1963
Rest in Peace
This page added 2-12-2015.
Due to the excellent display of World War One Studebaker products at the Studebaker National Museum in South Bend, IN, I have added this page to show the automakers contribution to the winning of "The Great War". After the US entered the war in 1917, Studebaker dedicated all of its production to winning the war.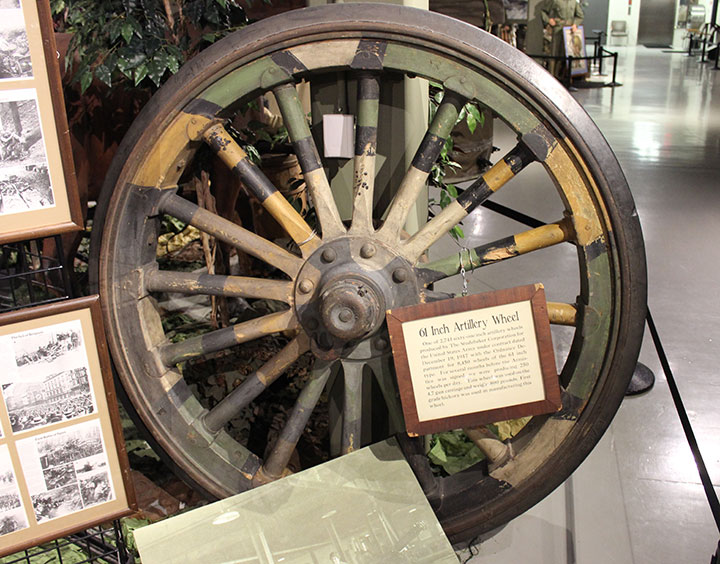 Starting in late 1917, Studebaker started producing this 61 inch wheel to be used on 4.7 inch gun carriages. By the end of the war the company had produced 2,741 of the 800 pound wheels.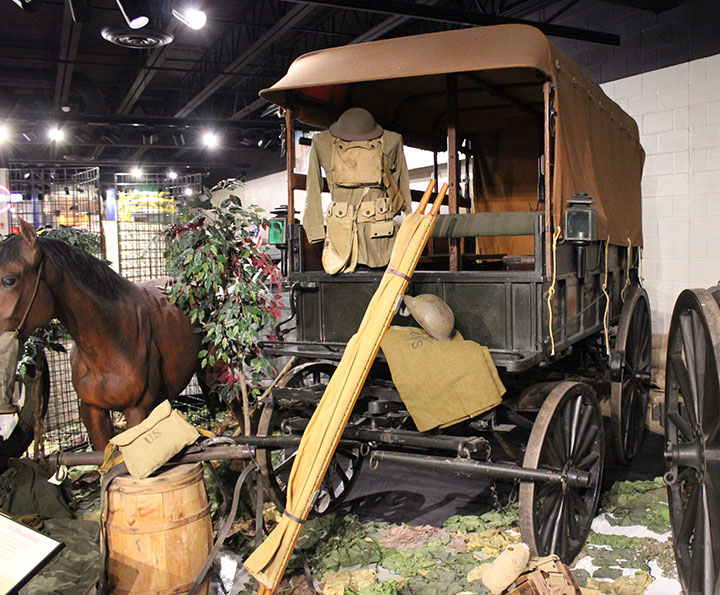 A 1917 Studebaker ambulance.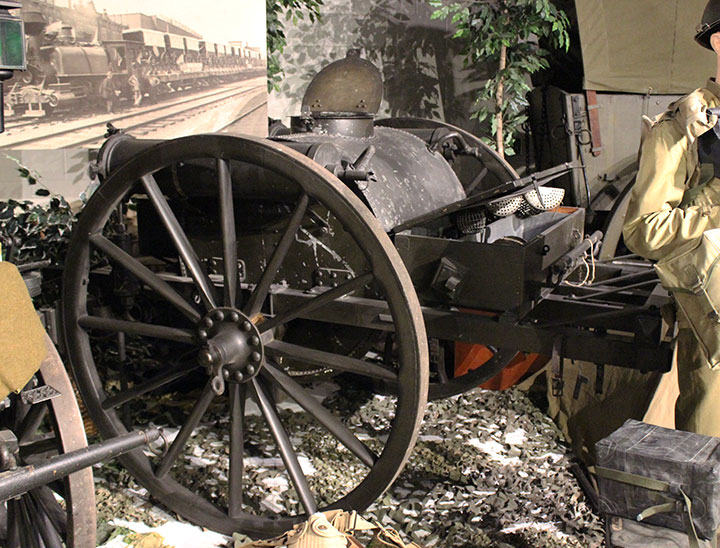 This 1914 water cart was one of 500 built for the British in World War One.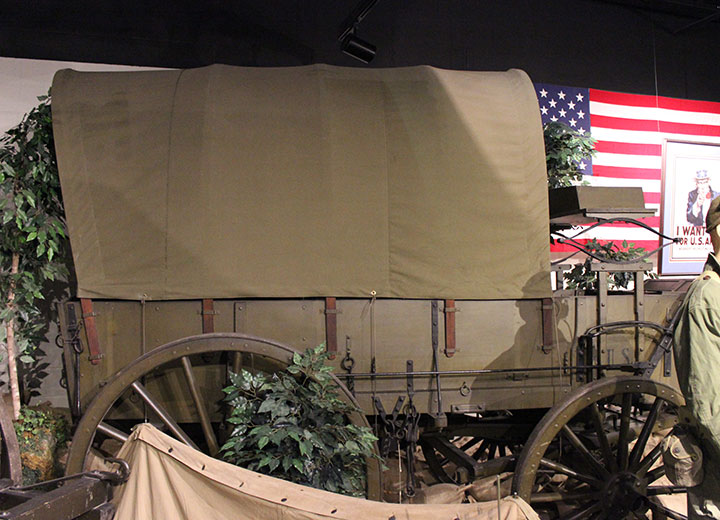 Also on display in the museum is this 1918 escort wagon, of which Studebaker built just short of 8,000 of during 1917-1918.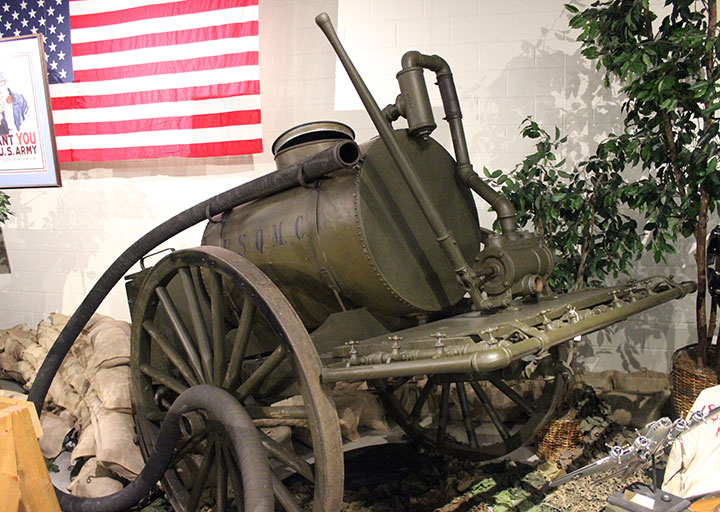 of Studebaker provided 10,500 of these 14 spigot water carts for use in World War One. This particular example was built in 1917.