Fisher Body - Home Fisher Body - Craftsmanship Fisher Body - Aircraft Fisher Body - Aircraft Instruments Fisher Body - Guns Fisher Body - Tanks Fisher Body - Miscellaneous Fisher Body - Database Detroit Die and Machine Plant Grand Blanc, MI Tank Arsenal Grand Blanc built M4A2 Sherman Tank Photos Grand Blanc Built M4A3 Tank Photos Grand Blanc M10 Tank Destroyer Photos Lansing, MI Plant Memphis, TN Plant
Fisher Body built M4A3 Sherman Tank Photos
Grand Blanc, MI
1942-2013
This page added 5-2-2017.
The M4A3 was just one of several types of tanks and tank destroyers built at Grand Blanc, MI during WWII. The M4A3, M10, M36B1, M36B2, and M26 also included in its output. For the complete story on this important tank arsenal, see my Grand Blanc, MI Tank Arsenal page shown above.
Fisher Body marked its serial numbers on the rear towing eyelets. I have included photos of the serial number for those M4A3s that I was able to photograph. In some cases, the paint was too thick over the numbers, or the numbers were not legible. For many, there was no evidence of a serial number. For the remaining, the readability of the numbers ranges from minimal to excellent.

Both Fisher Body at Grand Blanc, MI, and Chrysler at Warren, MI built the large hatch M4A3 Sherman tanks starting in February 1944 and continuing until the end of the war. They were built in various versions. The M4A3 tanks produced by the two companies are almost identical for interchangeability in the field and are nearly impossible to identify which company built it. Almost. Each company added welds on either side of the transmission on the glacis which are different and allows one to identify the manufacturer, if necessary. For Fisher Body the weld is a square.
The large hatch M4A3 became the preferred tank of the US Army once it became available.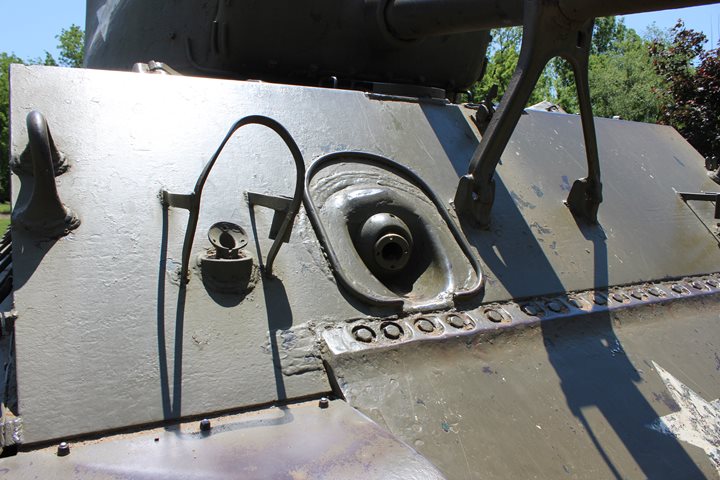 The square weld at the intersection of the glacis and differential is the Fisher Body identification. A Chrysler will have a "C" shaped weld.
Serial Number: 48923
US Registration Number: 3081520
Date Built: March 1944
Location: US Army's Basic Combat Training Museum at Fort Jackson, SC
Date of Photo: 4-4-2014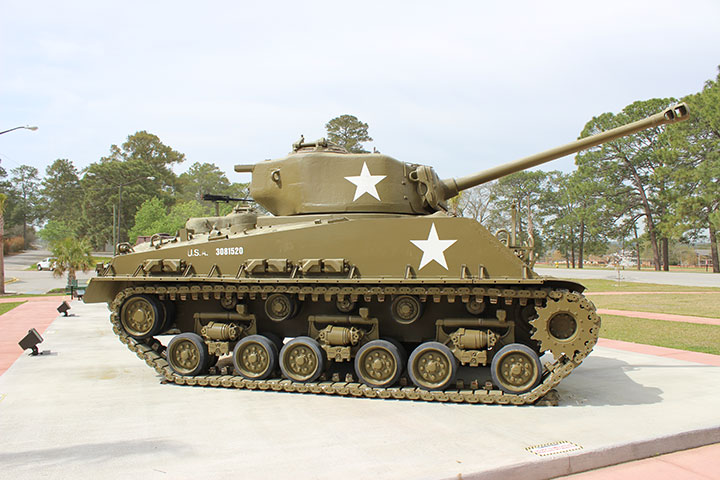 This Fisher Body built M4A3 seen at Fort Jackson, SC was originally built in March 1944 with a 75mm main gun and VVSS suspension. It was later converted to the 76mm cannon and HVSS suspension. Originally it would have looked like the two M4A3's pictured below. Author's photo.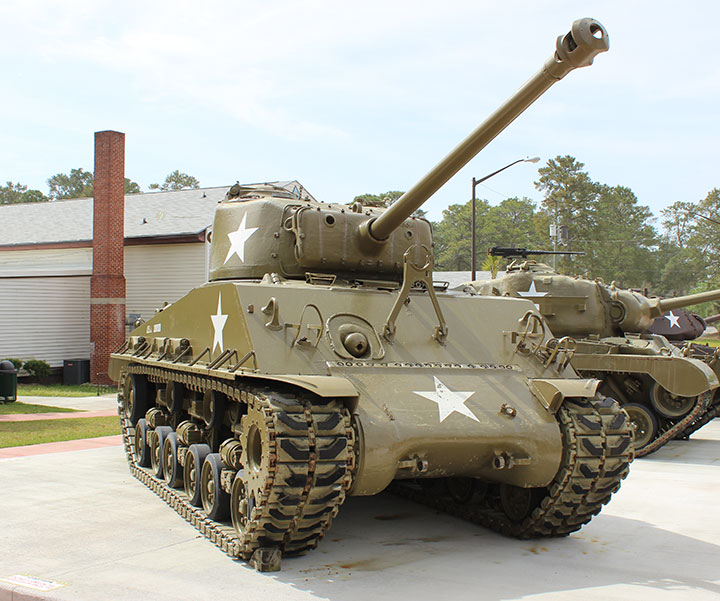 Author's photo.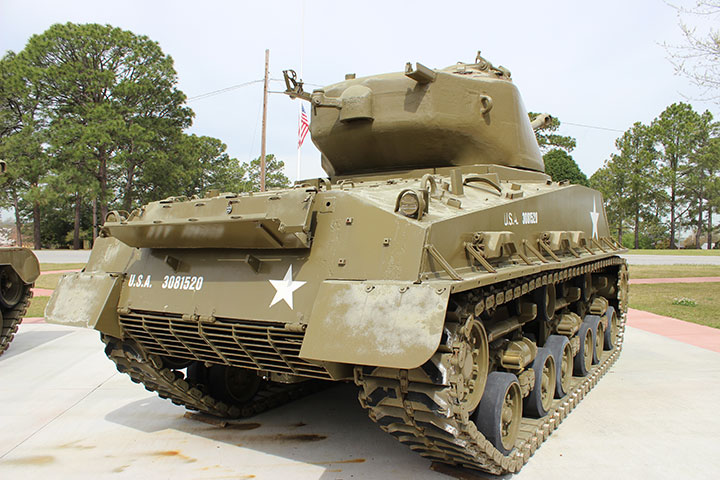 Author's photo.
---
Serial Number: 48936
US Registration Number: 3081532
Date Built: March 1944
Location: Downtown, Bastogne, Belgium
Date of Photo: 5-12-2008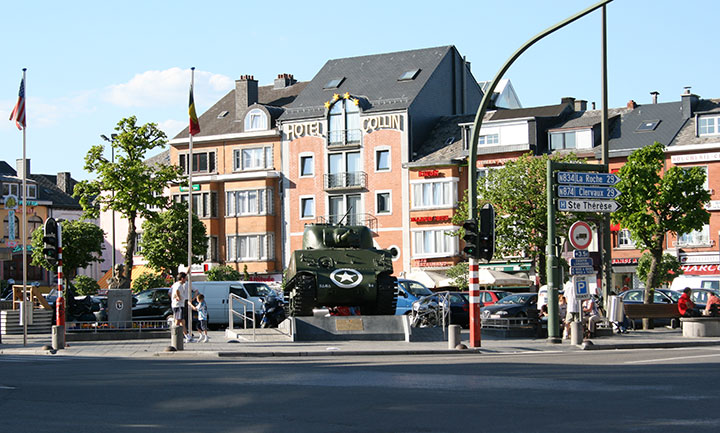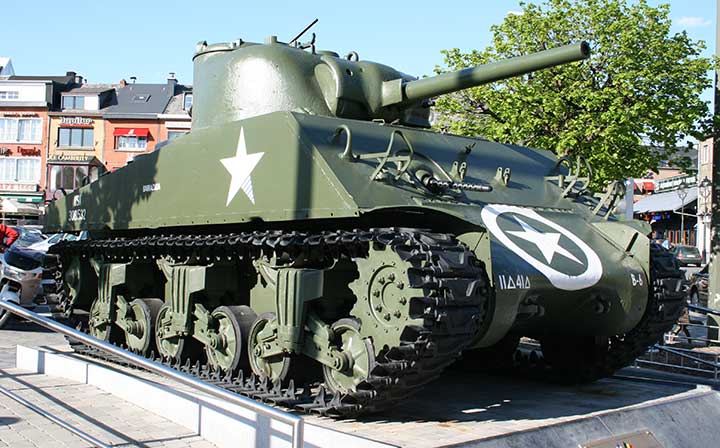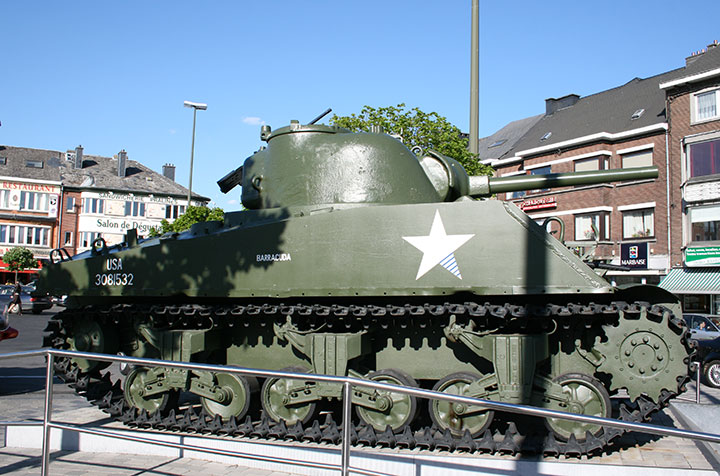 ---
Serial Number: 49619
US Registration Number: 3082216
Date Built: May 1944
Location: The Citadel, Charleston, SC
Date of Photo: 3-23-2017
Added to page: 5-2-2017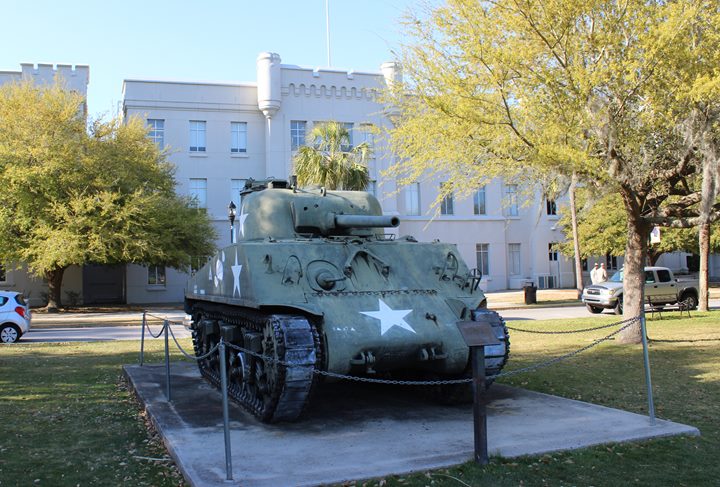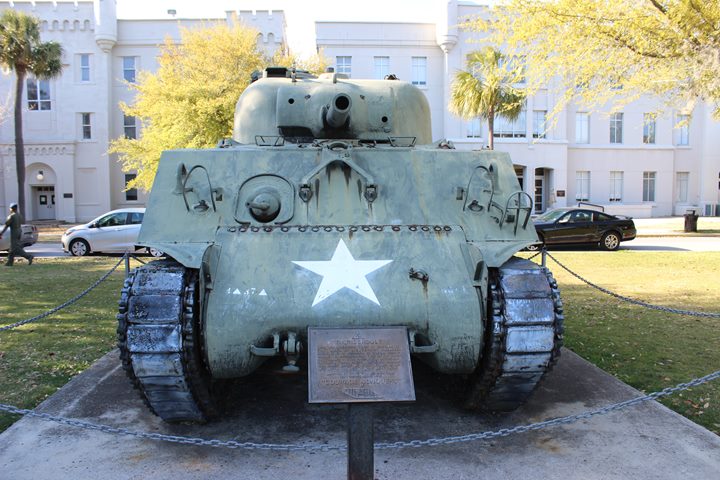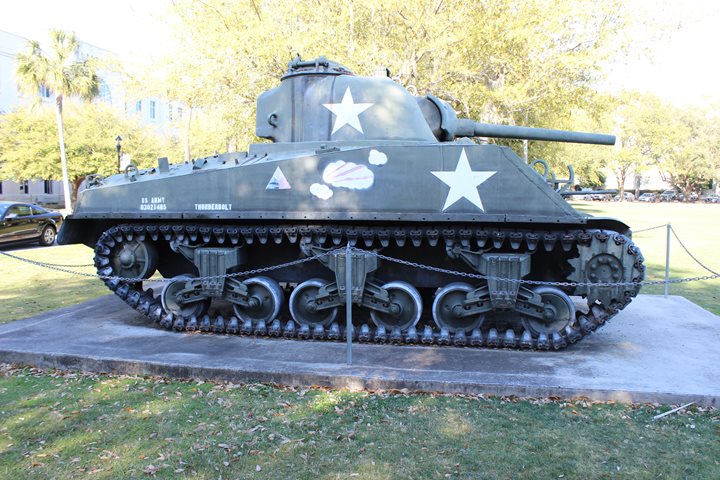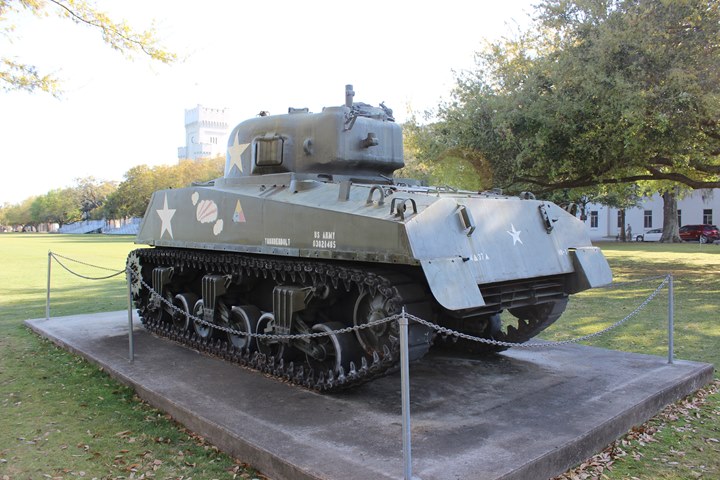 Serial Number: 49730
US Registration Number: 3082327
Date Built: May 1944
Location: NJ Army National Guard, Vineland, NJ
Date of Photo: 9-22-2016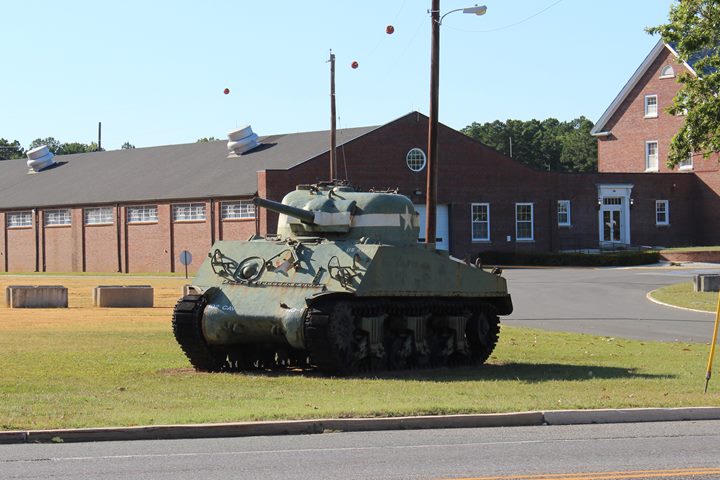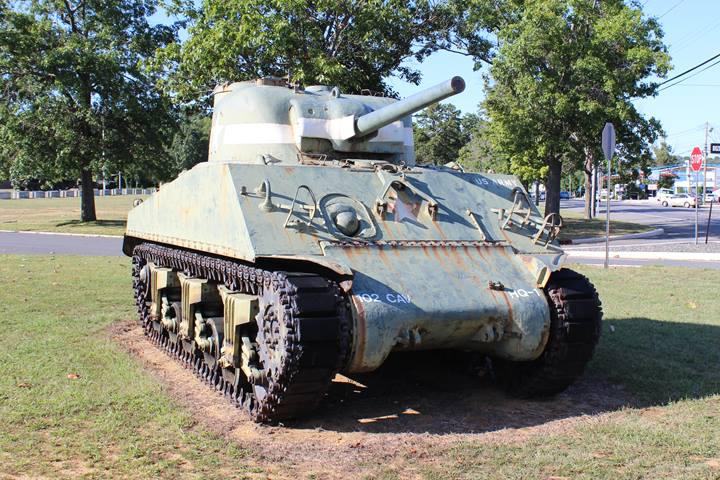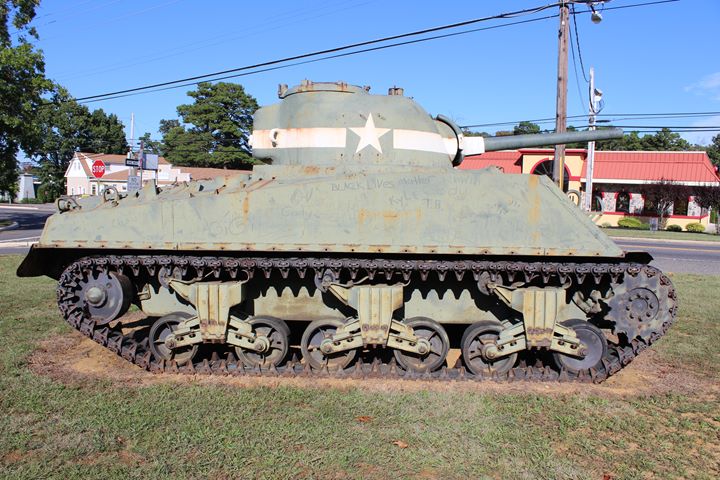 ---
Serial Number: Unknown
US Registration Number: Unknown
Date Built: Unknown
Location: Bangert Park, Florissant, MO.
Date of Photo: May 15 , 2016