Chrysler Main Page Dodge Trucks in World War Two Dodge Trucks in Service with the Polish Army Chrysler built M4 Sherman Photos Chrysler built M4A3 Sherman Photos Chrysler built M4A4 Sherman Photos Chrysler built M3 Lee/Grant Tank Photos Chrysler Post WWII M60 Patton Tank Photos Chrysler Post WWII M103 Heavy Tank Photos

Detroit Tank Arsenal Photos
Operated by Chrysler, US Tank Command, and General Dynamics
Warren, MI
1941-Present

This page updated 11-30-2017.
The former Detroit Tank Arsenal, actually located in Warren, MI is most famous for its production the 22,234 tanks Chrysler produced there from 1941 to 1945. After WWII, as can be seen in the table below, it produced more tanks, not all of them by Chrysler. Also, Chrysler's portion of M48 tanks were built at its Newark, DE plant. Today, as the photos show below, the former tank arsenal has been modernized, with all of the former windows covered with sheet metal. It is now the home of several commercial operations.
Total Tank Production at the Detroit Arsenal, Warren, MI

Type
Numbers Produced
Years
Operator
Comments
M3 Lee/Grant
3,352
1941-1942
Chrysler
M4 Sherman
17,947
1942-1945
Chrysler
T23
250
1943-1944
Chrysler
These were ever used operationally. A Ford GAN engine drove an electric generator that powered two electric drive motors.
M26 Pershing
473
1945
Chrysler
This had a 90mm main gun.
M45 105mm GMC
185
1945
Chrysler
This was the howitzer version of the M26.
M47 Patton
3,443
1952-1954
Tank Command/Chrysler
After WWII the government took back control of the Government Owned Detroit Tank Arsenal. In May 1951 the Detroit Tank Arsenal began production of the M47. In July 1952 Chrysler was asked to come in and manage the production of the M47. Production of the of the 3,443 was out of a total of either 8576 or 8676.
M48 Patton
No production at Detroit Arsenal
1952-1959
Chrysler's Newark, DE tank plant built~ 6,000 of 11,703 M48 tanks.
M60 Patton
15,000
1960-1978
Chrysler
Initial production of 360 was started at Newark, DE, but production was moved back Detroit after a few units were made.
M1 Abrams
Unknown - A portion of 5,000
1982-1996
General Dynamics
Shared Production with Lima Tank Depot, Lima, OH. Production of the M1 started at Lima by Chrysler in 1980. General Dynamics then purchased the tank business in 1982. Because Lima could not meet production schedule, General Dynamics also
Estimated Total
~43,000
1996
Ownership transferred to the city of Warren, MI
The Detroit Tank Arsenal Today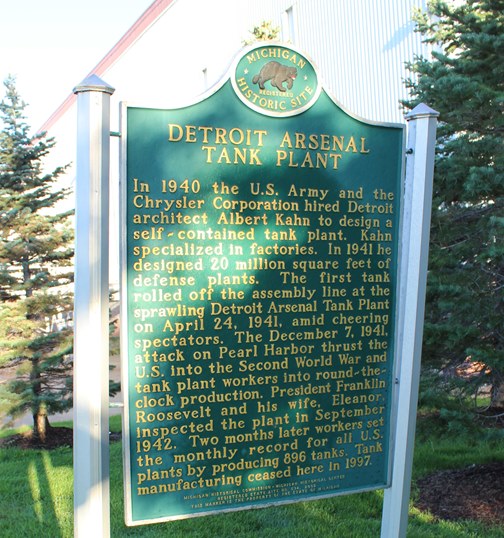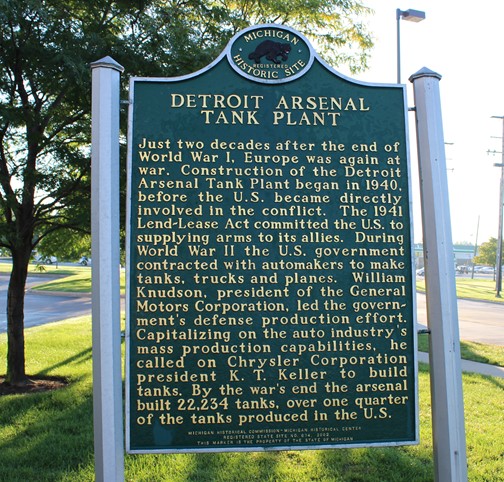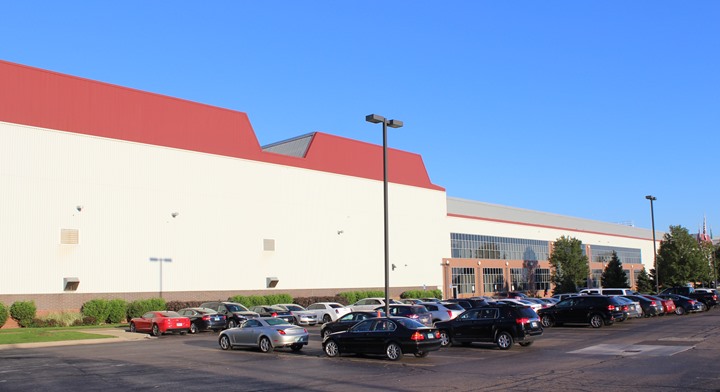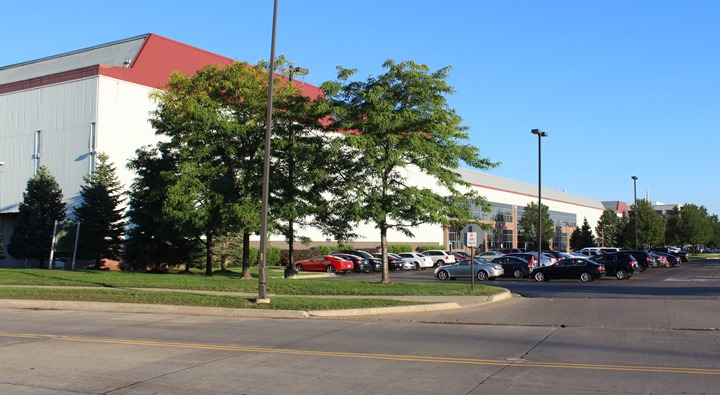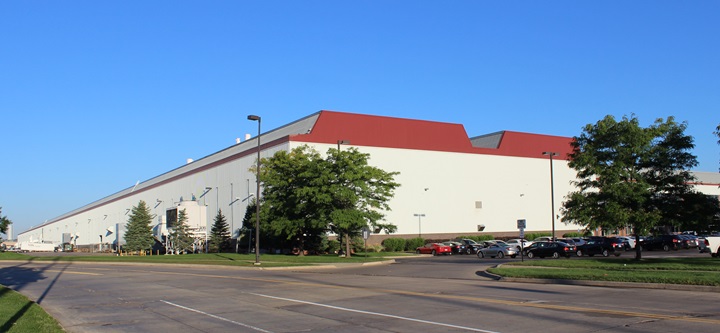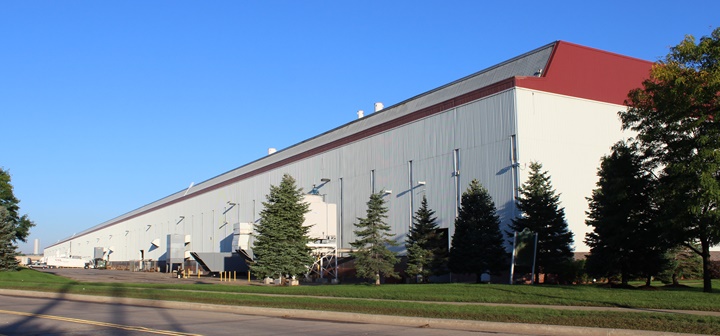 The Detroit Tank Arsenal in 1941-42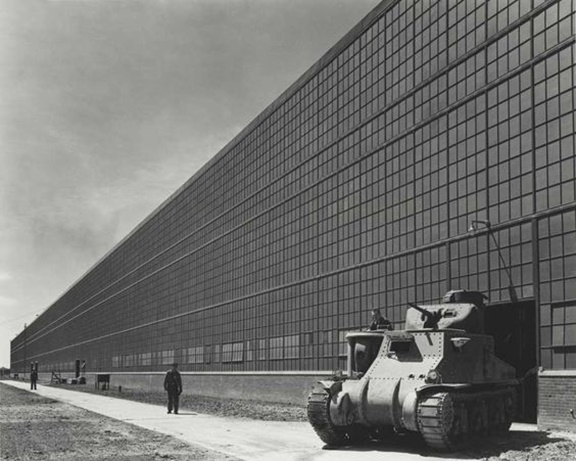 Chrysler built the M3 Lee/Grant from April 1941 to August 1942. Note that the entire exterior is all glass, and that the M3 is coming out a little door in the side of the building.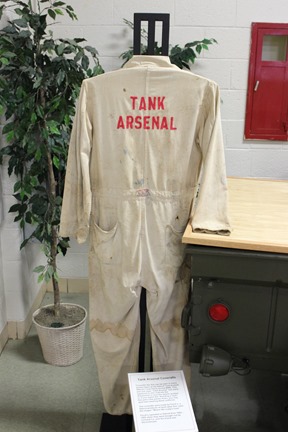 This set of overalls from the Warren Tank Arsenal are on display at the the Michigan Military Technical and History Society Museum in Eastpointe, MI. Author's photo added 2-21-2017.
The Tanks of the Detroit Arsenal 1941-1996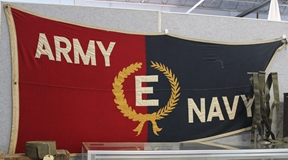 The Warren Tank Arsenal won the Army-Navy "E" Award four times in WWII.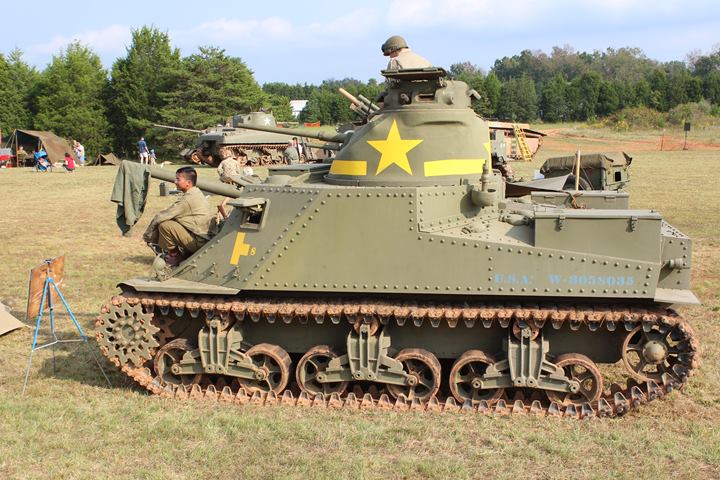 A Chrysler built M3. It is serial number 4444 and was built in July 1942.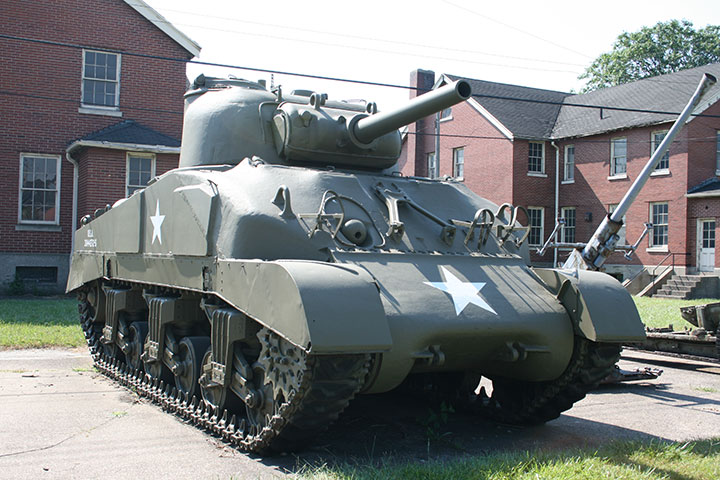 A Chrysler built M4(105) composite. This is the only M4 composite with a 105mm howitzer, as it was the prototype for the Chrysler built series of 105 Shermans. It is serial number 44272 and was built in September 1943.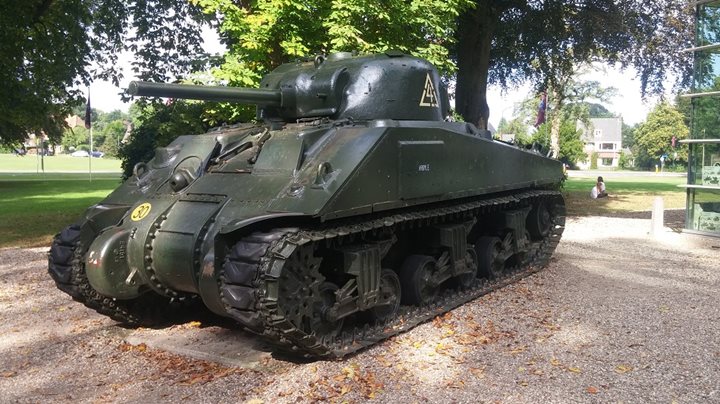 A Chrysler built M4A4. It is serial number 21169 and was built in July 1943. Photo Courtesy of David Jackson, Jr.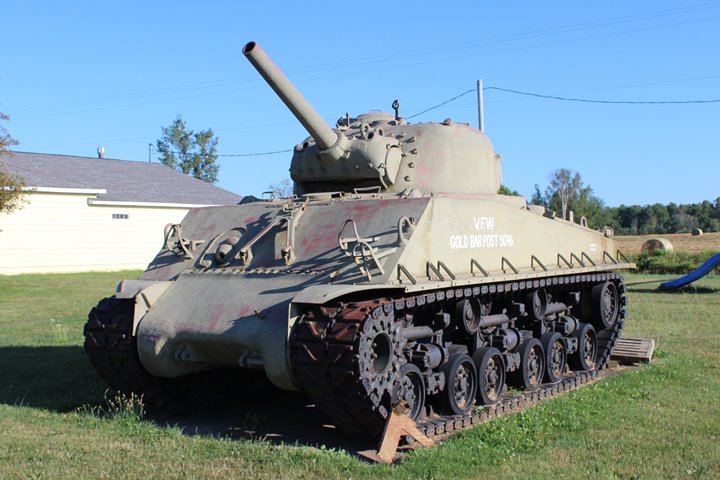 A Chrysler built M4A3E8(105). It is serial number 65404 and was built in January 1945.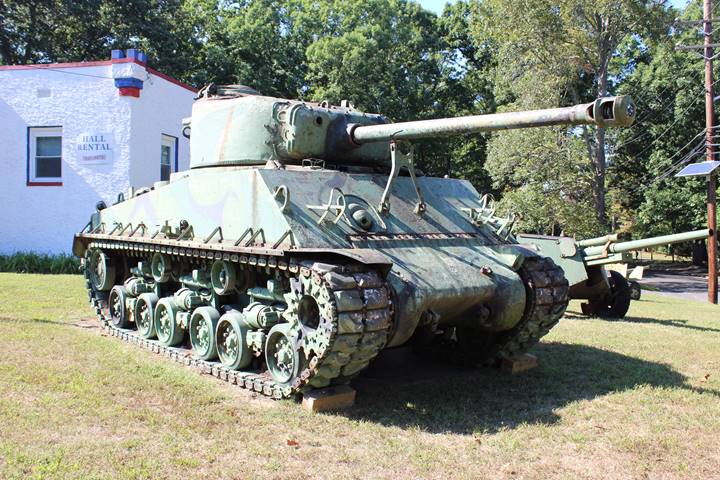 A Chrysler built M4A3E8(76). The serial number and build date are unknown.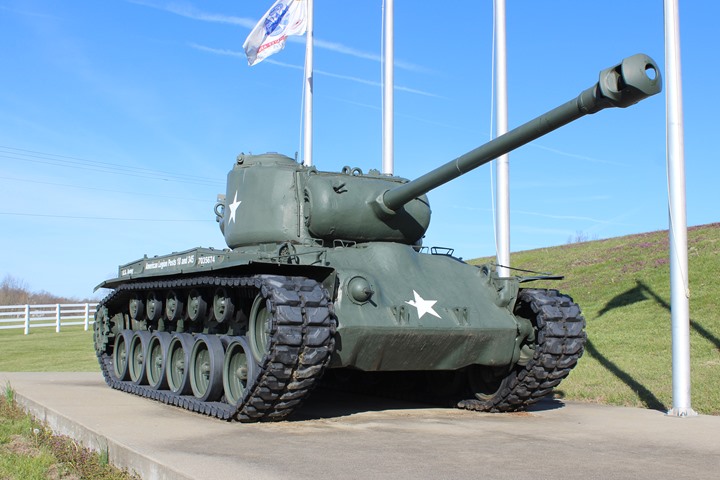 This M26 Pershing, serial number 2018, was by Chrysler built in July 1945.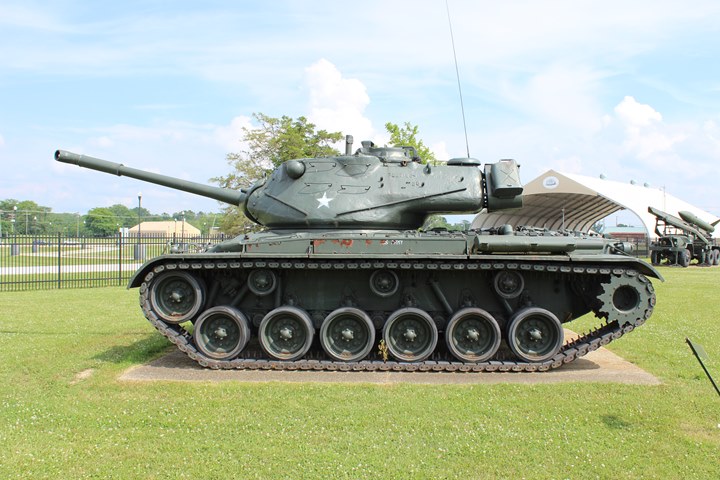 The M47 was built by several manufacturers. M47s like this were built at the Warren Tank Arsenal, originally by the Tank Command, and then by Chrysler.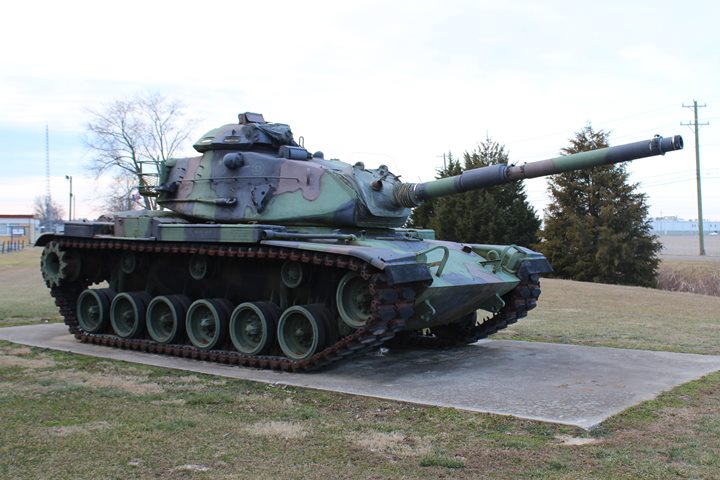 A Chrysler built M60. The serial number and build date are unknown.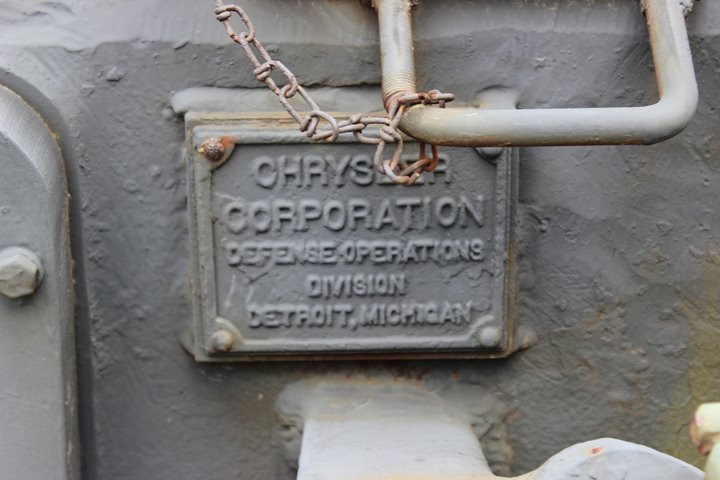 This M60 actually has the Chrysler nameplate on it. This is rare.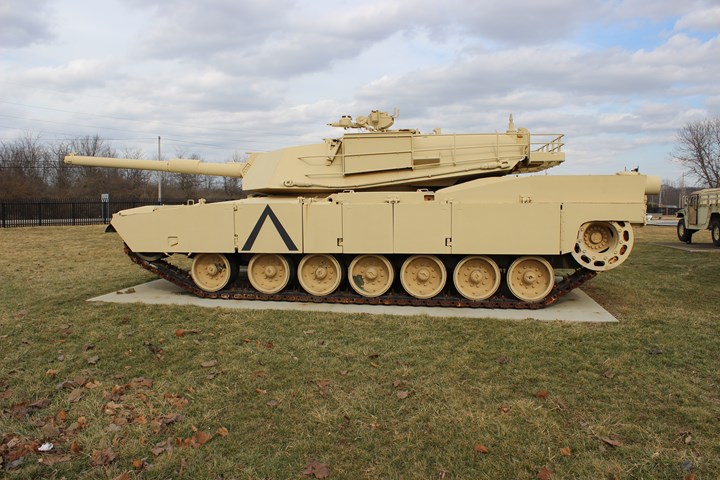 The M1 and M1A1 were built at both the Warren Tank Arsenal and the Lima, OH Tank Depot. It is unknown whether this M1A1 was built by General Dynamics at Warren.